Grace and courtesy lessons are an important part of Montessori education. Just as important is finding plenty of ways to reinforce those lessons. If a child makes a mistake even after being given a lesson on an etiquette rule, there are many ways to reinforce the lesson without needing to correct the child.
You can play various grace and courtesy games at home with your child by adding parents, siblings, friends, dolls, stuffed animals, or puppets as participants. Most of the games can also be used with a large or small group at school.
There are some great manners games that can be purchased also, but the links here are all to free online resources.
Montessori Games to Reinforce Grace and Courtesy
Walking on the Line
Along with most Montessori practical life activities, walking on the line helps children develop the control of movement and concentration that are needed for grace and courtesy. Walking on the line can be done with a line placed in a circle, ellipse, straight line, or almost any shape. The line can be created indoors with a string, jump rope, or electric tape. Outdoors, it can easily be drawn with chalk on cement or can simply be a line drawn in sand. There are numerous variations of the game. A child can even do the classic etiquette exercise of walking with a book balanced on his or her head while walking on the line.
The Silence Game
Maria Montessori started this game by standing at the back of the room and quietly calling the name of each child. The children would have to face forward so they couldn't read Dr. Montessori's lips. Each child would quietly walk to Dr. Montessori upon hearing his or her name.
The Silence Game can be used at home or school as Dr. Montessori used it or in a number of variations. You can have children sit as still as possible and listen to the sounds around them. You can hold up a card with the word "Silence" on it, whisper the word "silence," ring a soft chime, or dim the lights to start the silence game whenever you feel the need for a time of silence.
Games to Reinforce Courtesy in General
Role play courteous responses with parents, siblings, friends, other students, dolls, stuffed animals, or puppets. Role play can be used to reinforce almost any etiquette rule.
Mother, May I works well to reinforce manners.
Mr. Manners Says (or Miss Manners Says or Polite Polly Says) is a variation of Simon Says.
Andrea Coventry tells of the game of pretending you don't hear a child's request until he or she says please.
Honey of a Game from Child Fun reinforces please and thank you.
The Wonder Years has an Excuse Me Game.
Bry-Back Manor has a Manners Board Game that can be adapted for many ages.
Sunrise Learning Lab uses Kris Kringles to reinforce grace and courtesy during the Christmas season.
Sticks and Stones from To the Lesson! teaches sportsmanship along with math skills.
Games to Reinforce Conversational Skills
TheGreeting People Gamefrom Modern Mom helps children learn to start conversations.
Teacher Tom's compliment chain is a good way to reinforce the practice of giving compliments.
Where Is Thumbkin reinforces polite greetings:
Games to Reinforce Saying Thank You for Presents
Jessie from The Education of Ours has a Gift Receiving Game at Mommy Moment.
Little Wonders' Days has a Pass the Present Game for the Christmas season.
Games to Reinforce Table Manners
Counting Coconuts has table manners role play with stuffed animals.
eHow Home has a post on hosting a manners party.
The Wonder Years has a Please Pass Game.
A Montessori Musing Place has a silly Please and Thank You Game.
Little Tiger Growing Up has a Tea Pouring Session.
More of a Mom has free printable Manners Bingo cards for children who can read.
Manners songs are also a fun way to reinforce manners rules. At Bits of Positivity, I have a post with lots of Free Manners Songs for Home or Classroom.
Have you used a grace and courtesy game to reinforce manners at home or school?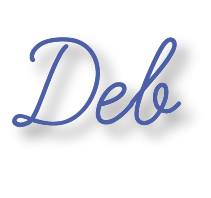 Learn more about Montessori at Home or School: How to Teach Grace and Courtesy!
May be linked to Afterschool Express, Thoughtful Spot, Tuesday Tots, The Mommy Club Resources and Solutions, Mom's Library, The Natural Homeschool's Linky Party, The Weekly Kid's Co-op, Homeschool Link-up, Learn & Link, TGIF Linky Party, Preschool Corner, Ultimate Homeschool Pinterest Party, Sharing Saturday, Saturday Show & Tell, Share It Saturday, Show-and-Share Saturday, The Sunday Showcase, Link & Learn.
This post was written for inclusion in the monthly Carnival of Natural Parenting with the theme "Parenting Through Play." This month our participants have shared how challenging discipline situations can be met with play. Please read to the end to find a list of links to the other carnival participants. Visit Hobo Mama and Code Name: Mama to find out how you can participate in the next Carnival of Natural Parenting!
Please take time to read the submissions by the other carnival participants:
On being a more playful parent — Isil at Smiling like Sunshine shares how the Playful Parenting book impacted her.
Parenting a toddler through play — Alicia at I Found My Feet lists some examples of how she uses play to parent through everyday tasks and challenges.
Splashing in Puddles — Abbie at Farmer's Daughter shares how she learned to get dirty and have fun with her little boy.
Say Please — Cassie at There's a Pickle in My Life explains how they taught their son manners by "play," showing that actions speak louder than words.
No Nanny Needed — Laura at Our Messy Messy Life wishes parenting through play was her only responsibility during the day.
I'll Run Away With Gypsies — Nikalee at Spotted Pandemonium maneuvers physical and emotional obstacles while spinning playful tales, jumping through hoops, and inspiring the kids to clean the living room.
A Promise To My Daughter — Lindsey at An Unschooling Adventure writes a poem for her daughter promising to use play instead of anger when facing difficult situations.
Parenting Through Play — Not Always Easy But Always Rewarding — Amy at Peace4Parents discusses how play hasn't always come easily to her, the power of appreciative observation, and how her family learns together through play.
Imagination Plays a Role in Our Parenting — Tree at Mom Grooves shares how parents can use play to set the foundation for communication and understanding.
A Box of Crayons — Jenn at Monkey Butt Junction talks about how a simple box of crayons has become a wonderful parenting and teaching tool.
The Essential Art of Play — Ana at Pandamoly shares some of her favorite lessons available for young ones through play.
The Art of Distraction — Amanda at Let's Take the Metro shares a list of distracting alternatives to harsh punishments in tough parenting situations.
Grace and Courtesy Games at Home or School — Deb Chitwood at Living Montessori Now has ideas for grace and courtesy games that help you encourage courteous behavior without reprimanding your child.
I am woman, hear me roar! — Mrs Green from Little Green Blog shares how one simple sound can diffuse an argument in an instant.
Getting Cooperation Through Play — Amyables at Toddler In Tow talks about respecting the worldview of a preschooler by using play to encourage connection and cooperation.
Playful Parenting = Extra Energy?? — Momma Jorje didn't think she had the energy for playful parenting. See what she was surprised to learn…
Dance Party Parenting — Laura from A Pug in the Kitchen learned how to be the parent her children need through play.
Wrestling Saved My Life — Wrestling is as vital to her son's well-being as babywearing once was, finds Hannah at Wild Parenting.
Parenting through play — By playing with her children, Tara from MUMmedia is given amazing opportunites to teach, train and equip her children for life.
Parenting Through Play Starts in Infancy — In a guest post at Natural Parents Network, Issa from LoveLiveGrow shares that though she only has a 3-month-old, playful parenting has already started.
Play Before Sleep — Adrienne at Mommying My Way writes about how playing and singing with her son before he falls asleep helps calm her frustrations that tend to arise at night.