We're in the middle of our gratitude unit right now, but we've added some harvest/fall activities as well. They're obviously natural for this time of year! After a trip to a pumpkin patch last week where I purchased some flint corn (ornamental corn), I'm having fun preparing Montessori flint corn activities for practical life and language skills.
Disclosure: This post contains some affiliate links (at no cost to you).
Tray with Flint Corn (Ornamental Corn) Tweezing and Cursive Word Tracing
For our tray, I used a Multicraft tray and bamboo condiment cup for the flint corn kernels. (Note: You'll probably get the best deal on flint corn if you have a farmer's market or local pumpkin farm that sells it.) I used craft tweezers for a point that could easily grasp the kernels.
The cursive tracing work is from the historically accurate and culturally sensitive Montessori-Inspired Native American History Printable Pack by Every Star Is Different. You can read my review here.
Montessori Tweezing and Language Work Using Flint Corn
Here's my just-turned-6-year-old granddaughter, Zoey, doing some flint corn tweezing after she worked on her cursive handwriting. Even though she's done lots of fine-motor practical life work in previous years, she still enjoys this type of practical life work as a fun, relaxing activity.⁠⠀
⁠⠀
Here are my toddler grandkids, Caleb, 20 months, and Sophia, 23 months, with their fine-motor work. Sophia is using her fingers to remove the corn kernels (recommended for toddlers and young preschoolers). Caleb loves using tools and wanted to try using the tweezers! As long as he isn't frustrated or getting hurt with the tool, I don't mind some experimentation. As you can see, he loved it!
(Note: I don't leave out the flint corn work with toddlers around because toddlers think they should eat the corn.)⁠⠀
Continued Work with Flint Corn
Ideally, I would have done a more thorough language and sensory lesson with the toddlers first, using the 3-period lesson. We'll add it later where we'll have a cob of sweet corn, popcorn kernels (a cob of popcorn would be best), and a cob of flint corn. Then they'll be able to touch each of the three types of corn as well as have some sweet corn to eat.
I bought a number of ears of flint corn, so the practical life work doesn't need to end with flint corn tweezing! Caleb and Sophia will have an activity scrubbing flint corn (great for toddlers and preschoolers) for their toddler school.
We'll add a bit of science by sprouting flint corn (similar to this activity from Gift of Curiosity).
I hope you're having a wonderful fall with lots of fun activities, too! 🙂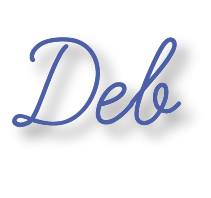 Learn more about my eBook Montessori at Home or School: How to. Teach Grace and Courtesy!
If this is your first time visiting Living Montessori Now, welcome! If you haven't already, please join us on our Living Montessori Now Facebook page where you'll find a Free Printable of the Day and lots of inspiration and ideas for parenting and teaching! And please follow me on Instagram, Pinterest (lots of Montessori-, holiday-, and theme-related boards), and YouTube. While you're here, please check out the Living Montessori Now shop.
And don't forget one of the best ways to follow me by signing up for my weekly newsletter. You'll receive some awesome freebies in the process!