I worry. I worry that families are getting confused about what's important. About what will really make a difference in this world.
Somewhere along the way social media, especially Instagram and Pinterest with the millions of "perfect" images of "perfect" families, made parents around the world unhappy and insecure about their own lives.
But how you raise your kids is YOUR legacy. Don't let anyone take that away from you.
I'm so grateful for the way I was raised on a farm outside a small town 40 miles from the original Little Town on the Prairie. No, I didn't have Montessori materials or go to a Montessori school. But I had nice, loving parents who placed an importance on faith, family, hard work, community, and serving others. Guess what? Their kids and grandkids and even great-grandkids tend to value those same things. I'm always amazed when I see the values they gave us, such as working hard, passed on through the generations even when there are so many today who don't value hard work.
After observing the effects of how I was raised and then seeing how my kids turned out, I've come to value many things … and to worry that those things are often getting lost today.
Following are a few things I've learned.
If you follow a parenting/educational philosophy, such Montessori, use it … don't let it use you. For example, if you follow Montessori principles:
Don't worry if your home doesn't look like the images of Montessori homes you see online.
My worry is that Montessori parents might think they have to have a perfect Montessori-style home and toys to be a Montessori family or a perfect Montessori classroom to be Montessori homeschoolers.
I love Montessori education, and for me, it could be called a life journey or a way of life. It is a way of observing my kids (and now grandkids) to see what they need. To see what their passions are … and to follow them. You could be a Montessori family without having any traditional Montessori materials. You certainly don't need a house with only expensive wooden toys to be a Montessori family.
Watch the videos in my post on Montessori at home simplified. There you'll see Montessori at home in a small space without expensive toys or a beautiful setup. It probably wouldn't get a lot of "likes" on Instagram. But it's truly Montessori. The mother's love is obvious as is the focus on following the child.
As for Montessori materials for homeschooling, you don't need to duplicate a Montessori school. You can make your own Montessori materials and still have amazing results. And you don't need as many materials or the high-quality materials a Montessori school needs.
I think it's important to make your home as attractive and as orderly as you can. Beyond that, don't worry. My now-adult kids were raised with Montessori principles, and they can organize much better than I can. They didn't need me to be perfect.
Don't worry if you aren't following every Montessori idea you've heard is important.
My worry is that Montessori parents might be so afraid of fantasy that their children will miss out on experiences that will enrich their lives.
Many Montessorians feel that it's important for children to only have books with photographs or realistic images until they're six years old and at a new plane of development. My husband and I are huge book lovers, so we always had a large library in our home/homeschool. We had many books for preschoolers that would be considered Montessori friendly with photographs or realistic illustrations (that is, no fantasy or smiling and talking animals). But we also had many books that had fantasy.
Would I want my kids to miss out on the richness of books like The Little House, Arrow to the Sun, or The Polar Express? Would I want them to miss out on the fun of Curious George, Dr. Seuss books, or the Berenstain Bears (or now, Pete the Cat)? Would I want them to wait until they're six to read Goodnight Moon or The Very Hungry Caterpillar? I can guarantee that Goodnight Moon and The Very Hungry Caterpillar wouldn't be as meaningful to a six year old.
But none of those are Montessori-style books. And they're all wonderful. I found it fascinating to interview my now-adult kids about their favorite books from childhood. You'll see that their favorite books as preschoolers didn't include one Montessori-style book. Of course, I love to have many Montessori-friendly books for young children. But I value children's literature too much to limit it to books that are only realistic. And I saw no negative effects of fantasy on my children's lives.
In the same way, I didn't limit my kids' pretend play. I don't limit my granddaughter's pretend play, either. When I was a Montessori teacher, I didn't have pretend play in my classroom or school because there wasn't time for that in a half-day program. It was important for the children to have the time to do real-life work. But that isn't the case at home. I had real, child-size tools for my kids (and now for my grandkids), but there's plenty of time for pretend play, too. Homeschooling also leaves plenty of time for pretend play. And, again, I saw no negative effects of pretend play on my kids. (Note: I do discourage gun play except for fun with Nerf guns. And I don't allow violent play.)
Don't worry if you can't give your children everything you'd like.
My worry is that Montessori parents might forget that love, positive values, the freedom to follow passions, and a love of learning are the most important things you can give your children. I homeschooled my two kids through high school, and character education was a big part of our homeschooling all the way through. Character education is one of the biggest parts of my Bits of Positivity blog. I combined Montessori principles with unit studies and lots of character education when we homeschooled. It was perfect for us, and we didn't regret that we didn't have the materials to do a full Montessori program during the elementary years.
You'll find lots of Montessori resources here on my blog. If you'd like to use Montessori principles at home, my post on how to start using Montessori at home is a good place to begin. Please just pick what works for you and your unique family.
I loved that we used Montessori principles in our parenting philosophy. But we used Montessori principles. They didn't use us. How my husband and I raised our kids is our legacy. I can't think of anything more important than what we pass on to our kids and grandkids.
How you raise your kids is your legacy. Don't let anyone try to take that from you.
Amazon Affiliate: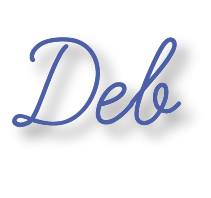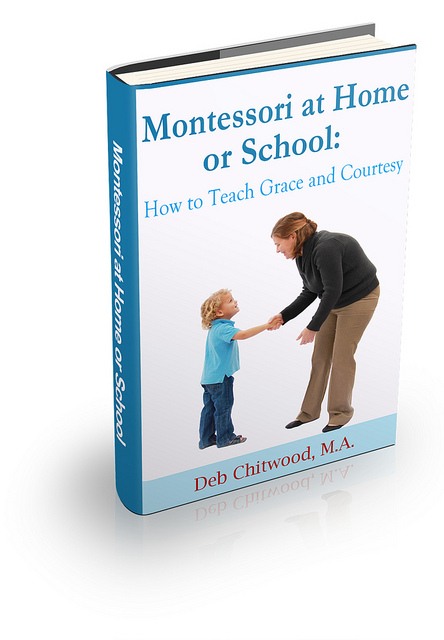 (Family Photo at La Jolla Shores by BE Studios.)
Learn more about my eBook Montessori at Home or School: How to. Teach Grace and Courtesy!
If this is your first time visiting Living Montessori Now, welcome! If you haven't already, please join us on our Living Montessori Now Facebook page where you'll find a Free Printable of the Day and lots of inspiration and ideas for parenting and teaching! And please follow me on Pinterest (lots of Montessori-, holiday-, and theme-related boards), Instagram, and YouTube. You can find me on bloglovin' and Twitter, too.
And don't forget one of the best ways to follow me by signing up for my weekly newsletter. You'll receive some awesome freebies in the process!