I've always loved having my kids work together with me in the kitchen, and I've been looking forward to having grandkids work with me in the kitchen, too. So the Learning Tower was on my list of best Montessori-friendly products for toddlers. And after all the good things I've read about the Learning Tower, it was something I planned to get for my house. I was thrilled when I was given the chance to review a Learning Tower!
Disclosure: I received a Little Partners Learning Tower to facilitate my review. I was not required to write a positive review. My opinions are honest and my own. This post also contains some affiliate links (at no cost to you).
About the Learning Tower by Little Partners
The Learning Tower is a super-safe "step stool" manufactured by Little Partners. It is designed for ages 18 months to 6 years.
It's constructed from the highest-quality layered birch. (The Learning Tower has a beautiful finish and feel. It's obvious that it's a very high-quality product. The beauty of it fits well with the Montessori philosophy of having the child's environment as attractive as possible.)
The platform height easily adjusts to grow with children from 18 months to 6 years.
The platform is wide enough that one child can move around, and two children can use the Learning Tower at one time.
Four-sided railings prevent falls.
It fits flush against counters.
It has a non-toxic finish.
It has been tested to hold up to 500 lbs.
The Learning Tower is available in natural wood, dark cherry, ebony, soft white, red, and apple green
The Learning Tower also has some very cool attachments (playhouse kits) that can be purchased, such as a one-piece slipcover that includes a puppet theatre and popcorn stand.
The Little Partners Learning Tower is also available on Amazon. Update: I was able to add the Learn and Share Easel (also on Amazon) to the Learning Tower. It's awesome!
You can follow Little Partners via Facebook, Pinterest, Twitter, YouTube, and Instagram. You can even get optional giveaway entries for following Little Partners (and Living Montessori Now) through various social media formats!
My Experience with the Learning Tower
I requested the dark cherry Learning Tower because it fits well with my kitchen cabinets and dining room table. I was very happy with the perfect match. My granddaughter, Zoey, is just one year old, so she isn't technically at the minimum age for the Learning Tower. Because Zoey started to walk at 9 months, she's very steady on her feet. I decided to let her use the Learning Tower if I'm right beside her. The Learning Tower is VERY stable, so I didn't worry that Zoey would tip over or fall off the Learning Tower … and she didn't have any difficulty with it. I can't imagine a safer "step stool."
First, I showed Zoey how to prepare her afternoon snack. Chea, Zoey's mom, sends her snack and dinner with her, so I just have to heat up her food. In the photo, Zoey is helping transfer her tofu from the storage container to her bowl. Zoey loved being able to work at the kitchen counter! I look forward to lots of fun food preparation activities using the Learning Tower in the future!
The next day, I let Zoey use the Learning Tower to wash her hands in the bathroom sink. I would normally use the Learning Tower at the kitchen sink, but I wanted Zoey to have fun looking in the bathroom mirror as well.
It was so much fun to see the joy in Zoey's face as she was able to wash her hands independently … truly a Montessori moment! 🙂 Even though the Learning Tower isn't inexpensive at $199.99, I consider it well worth the price. Because of the safety factor and the large amount of use the Learning Tower can get in most families, I highly recommend the Learning Tower.
Now for the Giveaway: The giveaway is now closed.

What You Will Win: A lucky winner from the U.S. will win a $200 Little Partners Learning Tower!
Who is Eligible:
This giveaway is open to anyone 18 and older in the U.S. The first entry is mandatory. You must leave a blog post comment telling why you want to win (and be sure to click the green "ENTER" on the Rafflecopter form to let me know you left your blog post comment and to open up the optional entries)! After you've completed your mandatory entry, there are lots of optional entries. You have many chances to win! (Note: For the extra entries, you may count ways of following that you already do. For example, if you previously followed @DebChitwood on Twitter, you may still count that for your follow @DebChitwood on Twitter entry!) It's easy to enter giveaways with Rafflecopter! Just follow the directions to enter.If you still have questions about the Rafflecopter form, here's a 52-second video with quick directions for entering through Rafflecopter. You must complete the Mandatory Entry to qualify for any additional entries. The giveaway closes 9:00pm PST on Friday, November 14. Best of luck!

(Note: If you have any problems with the Rafflecopter form, you can sign up on the Rafflecopter form at the Living Montessori Now Facebook page. Just be sure to leave your blog comment here! Both Rafflecopter forms are the same, so it doesn't matter which one you sign up on.) a Rafflecopter giveaway
UPDATE:
It's Saturday morning, November 15. I really appreciated all your comments and the 1,679 entries! A winner has been selected using Random.org through Rafflecopter!
The winner of the Little Partners Learning Tower is Chelsey S. M.!
I'm so happy for Chelsey! (Note: Chelsey, you have 48 hours to respond to my email, or a new winner will be chosen.)
The comment for Chelsey's mandatory entry (why she wanted to win) said:
"I always regretted not having something like this for my first. Would love to use one with my second child!"
CONGRATULATIONS, Chelsey!!! A HUGE THANK YOU to Little Partners for sponsoring this great giveaway – and thank you to everyone who entered!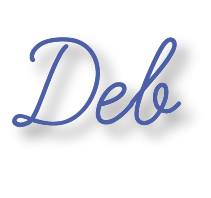 And, always, thanks so much to all my blog sponsors!
Montessori Print Shop
Montessori Compass
Montessori at Home
Spielgaben
Trillium Montessori
Montessori By Mom
Artterro
KHT Montessori
Little Partners Learning Tower
Practical and Independent Little People
Alison's Montessori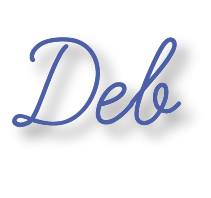 Learn more about Montessori at Home or School: How to Teach Grace and Courtesy!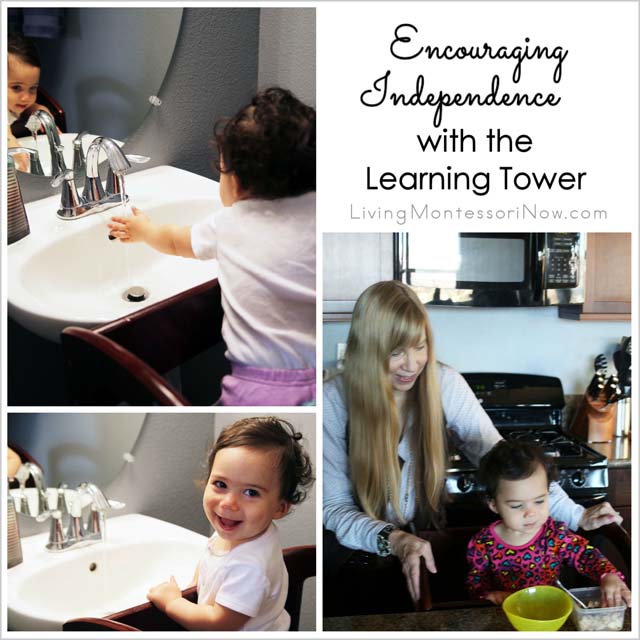 If this is your first time visiting Living Montessori Now, welcome! If you haven't already, please join us on our Living Montessori Now Facebook page where you'll find a Free Printable of the Day and lots of inspiration and ideas for parenting and teaching! And please follow me on Pinterest (lots of Montessori-, holiday-, and theme-related boards), Twitter (blog posts by me and others along with the Parent/Teacher Daily and other interesting information), and Google+ (post updates and Montessori Community). You can find me on bloglovin' now, too. Thank you for following me there. And don't forget one of the best ways to follow me by signing up for my weekly newsletter in the right sidebar. You'll get two awesome freebies in the process!

Giveaway linked with Contest Girl and Free Sweepstakes and Contests