Since playdough is so popular with young children (and great for fine-motor coordination), I've been designing some playdough math activities for each season. Now we have free playdough printables for fall, winter, spring, and summer. Today, I have some Montessori-inspired playdough math activities for you using the summer math printables.
Free Summer Playdough Math Pack (Montessori-Inspired Instant Download)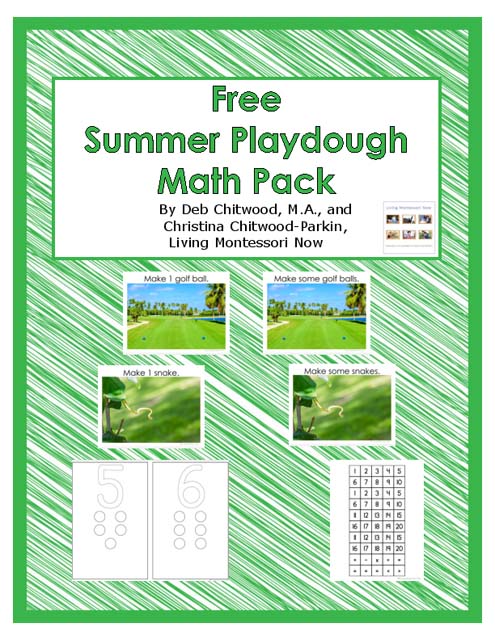 You'll find the free summer playdough math pack in yesterday's Montessori Monday post. It has printables for activities related to seasons, fine-motor skills, counting, DIY cards and counters, addition, subtraction, multiplication, division, greater than, and less than. Go here to download the free pack.
Montessori-Inspired Playdough Math Activities for Summer
Disclosure: This post contains affiliate links (at no cost to you).
Here are some examples of activities you could have on summer playdough trays.
Montessori-Inspired Snake Playdough Math Tray
Materials used:
This tray was designed for a homeschool or classroom with multiple ages. Younger children would generally create playdough snakes to make a picture or to make the snakes for one number. Older children could use the playdough snakes for addition, subtraction, multiplication, division, greater than, or less than. If you have one child, prepare the activity to be appropriate for your child's age and ability level.


Making Snakes Using the Playdough Numbers and Counters Cards
This is a fun variation of Montessori cards and counters. I recommend choosing a number your child is working on. In a classroom, you could have the numbers 1-10 available and let the children choose which number they want to use.
My 3-year-old granddaughter, Zoey, used the 9 card to make 9 snakes. She made 9 playdough balls on the card and then rolled each ball into a snake. It's nice if your child has practiced making worms with the spring playdough pack, since it takes more coordination to roll the playdough into the thinner snakes.
Playdough Snake Addition
This is a simple hands-on addition activity. The playdough snakes could be used for simple hands-on addition, subtraction, multiplication, or division.
Montessori-Inspired Golf Ball Playdough Math Tray
I typically put out one of the playdough math trays at a time, so you can use the same green playdough for this one.
Materials used:
Making Golf Balls Using the Playdough Numbers and Counters Cards
For the golf ball work, Zoey lightly rolled out some green playdough for grass, added 6 golf tees, made the number 6 with playdough, made 6 playdough balls, and placed 6 playdough golf balls on the tees. It took lots of fine-motor coordination and concentration to balance the playdough golf balls on the tees!
Zoey was proud of her completed work! She repeated the activity a few times before putting it away.
Golf Ball Playdough Greater Than/Less Than Activity
This is a fun reinforcement for the greater than, less than symbols. If your child is confused by the greater than and less than symbols, be sure to check out my greater than, less than alligator work.
More Montessori-Inspired Playdough Activities for Summer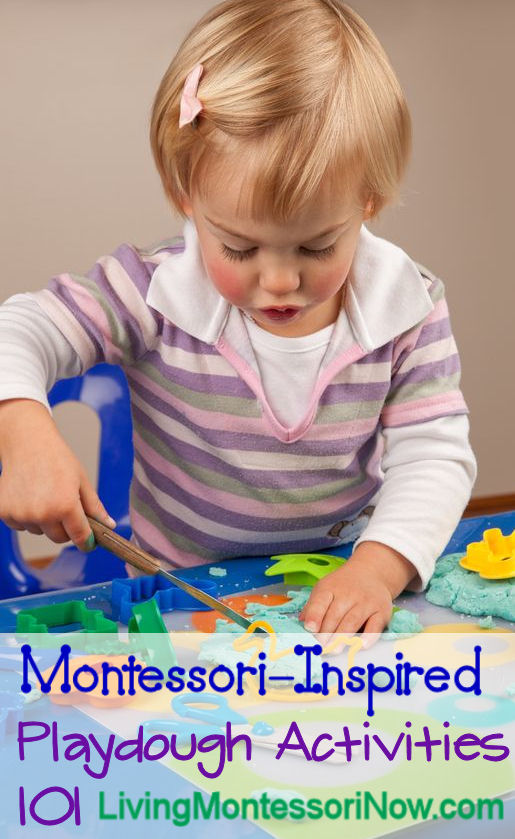 Montessori-Inspired Playdough Activities 101
Montessori-Inspired Summer Playdough Activities
This post is part of the 12 Months of Montessori Series 2017!
12 Months of Montessori Series – Summer Themes
Check the posts below for a variety of summer themes.
I hope your child or children have fun with some hands-on learning activities this summer! 🙂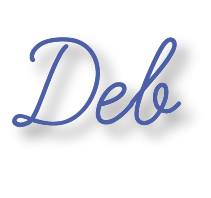 Learn more about my eBook Montessori at Home or School: How to. Teach Grace and Courtesy!
If this is your first time visiting Living Montessori Now, welcome! If you haven't already, please join us on our Living Montessori Now Facebook page where you'll find a Free Printable of the Day and lots of inspiration and ideas for parenting and teaching! And please follow me on Instagram, Pinterest (lots of Montessori-, holiday-, and theme-related boards), and YouTube. While you're here, please check out the Living Montessori Now shop.
And don't forget one of the best ways to follow me by signing up for my weekly newsletter. You'll receive some awesome freebies in the process!