As part of the Cool Math for Cool Kids series, I'm joining up with lots of great bloggers to help make mathematics fun. I'm sharing a Montessori-inspired sticky paper shape sorting and counting activity.

My 20-month-old granddaughter, Zoey, loves this activity. Disclosure: This post contains affiliate links (at no cost to you)
Inspirations for Montessori-Inspired Sticky Paper Shape Sorting and Counting
I had a number of inspirations for this activity. Here are some of the main ones.
  Learn with Play: 150+ Activities for Year-round Fun & Learning! This book has inspiration for LOTS AND LOTS of activities! Aysh Siddiqua from Words n Needles has a "Sticky Shapes Fun" activity in the book. Aysh's activity has a number of great learning extensions for a variety of ages, including scissor cutting skills and making 3D figures. My activity is a Montessori-inspired spin on her activity. Mine is an activity that works well for toddlers and young preschoolers.
Zoey LOVES the tree frog in the DK Touch and Feel Wild Animals book. It has sticky pads on its "fingers" that she feels over and over. Zoey also loves stickers, so I thought this would be a fun variation.
DIY Montessori Geometric Shapes – tutorials that make it easy to make your own Montessori geometric shapes. Montessori Isolation of Quality – a Montessori principle I find especially important when young children are first introduced to a concept.
Materials Used in Montessori-Inspired Contact Paper Shape Sorting and Counting Activity
Montessori-Inspired Sticky Paper Shape Sorting and Counting
I taped the contact paper to a window for my activity, although you could use a wall or table. I used the Montessori principle of isolation of quality by making my shapes one color. I especially like to use isolation of quality for young children in their early introductions to a concept. I only used the circle, triangle, square, and rectangle to make the activity simpler for a toddler. You could even use circle, triangle, and square only. Or, for an older child, you could use a number of the Montessori geometric shapes used in the metal insets or geometric cabinet.
First, I showed Zoey how to sort the shapes. We also counted each shape.  I only cut out 5 of each shape, although you could choose the number according to the age of your child.
Then Zoey sorted the shapes.
Later, Zoey had fun with some process art.
We keep the shapes in a basket on her shelf, which she takes to the sticky paper window whenever she wants to work with them.
Cool Maths for Cool Kids
Thanks so much to Helen from Peakle Pie for organizing this series. You'll find the landing page for the complete Cool Maths for Cool Kids series at Peakle Pie.
For more fun with shape counting and sorting, be sure to check out Frogs and Snails and Puppy Dog Tails tomorrow!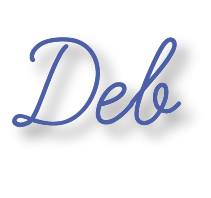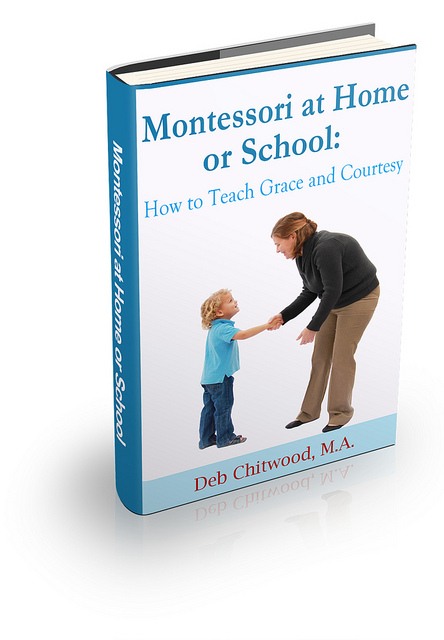 Learn more about my eBook Montessori at Home or School: How to Teach Grace and Courtesy! I'm also one of the coauthors of the book Learn with Play – 150+ Activities for Year-round Fun & Learning!
May be linked to Afterschool Express, Thoughtful Spot, Hip Homeschool Hop, The Mommy Club Resources and Solutions, Mom's Library, A Little Bird Told Me Linky Party, Learn and Play, Homeschool Link-up, TGIF Linky Party, Preschool Corner,Ultimate Homeschool Pinterest Party,Sharing Saturday, Share It Saturday, Tot School Gathering Place.
Save