The last few Mondays, I've focused on DIY Montessori materials. DIY Montessori materials are especially helpful if you have a Montessori homeschool or are using Montessori materials in an environment other than a traditional Montessori school. Many materials, such as practical life materials, can be put together in just a few minutes.
Except for practical life activities, the materials may take longer than a few minutes to create … but many are still very simple to prepare. Today, I want to help parents with preschoolers who are ready for work with Montessori bead bars. The Montessori short bead stair is generally used with children ages 4 and up, although you should always individualize the activity for your own child.
DIY Montessori Bead Bars
(UPDATE): I have a giant bead stair in my "Montessori-Inspired Math Activities Using Wooden Beads and Free Printables." (photo at the top of the post)
Bead bars from 1-9 are used in Montessori schools for a number of activities, such as counting and addition. For a younger child, you can make a giant bead stair using pipe cleaners and 1" wooden beads for the numbers 1-5.
Note: Colors of the beads can vary according to manufacturer. If you want to be consistent with traditional Nienhuis Montessori bead stairs, use the following colors for each number of beads:
1 – red 2 – green 3 – pink 4 – yellow 5 – light blue 6 – lavender 7 – white 8 – brown 9 – dark blue
Here's a photo of the materials used by A Thousand Joys with the teen boards.
Imagine Our Life has a complete tutorial on making beautiful Montessori bead materials (plus free bead stair printables).
The Pinay Homeschooler has DIY bead bars and links to helpful resources.
Preschool Universe has DIY bead bars using Wikki Stix.
Momma of 4 Cutiez tells about her experiences making Montessori bead bars.
You can make a beautiful set of complete Montessori bead material with beads and wire. Or you can make a simple set for the bead stair and some introductory activities using pony beads and pipe cleaners. Just consider your homeschool and what will work best for your unique family.
Here's an example of a skip counting activity from Counting Coconuts using pony beads and pipe cleaners. It's easy to prepare, yet attractive and an effective teaching tool. If you want to use the traditional Montessori colors, use golden beads for 10 bars.
Note: Making Montessori bead bars could be a fun activity for children as well as adults!
Directions for Presenting Montessori Bead Bars
Angie Chan's Blog has directions for introducing the short bead stair.
Montessori Mom and Shu-Chen Jenny Yen have directions for using the Montessori bead stair for addition.
Montessori Primary Guide has directions for using bead bars to introduce teens quantity as well as ten bars and unit beads for the tens.
If you'd like ideas for more DIY Montessori materials, check out my other DIY Montessori material posts!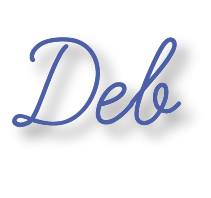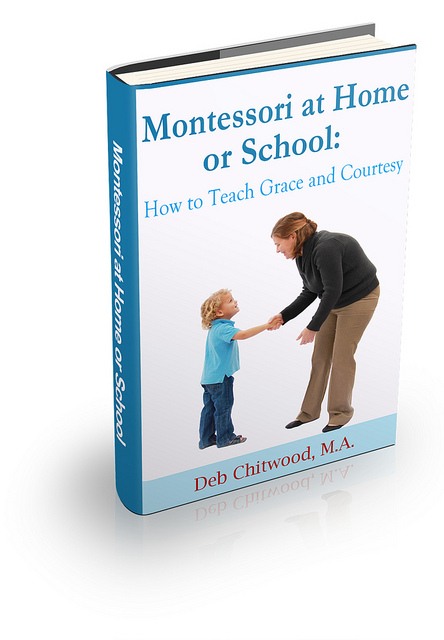 Learn more about my eBook Montessori at Home or School: How to. Teach Grace and Courtesy!
The Montessori at Home! eBook and Montessori at Home! eBook and Materials Bundle are AMAZING resources! You can learn more about them here. Buy them in the Living Montessori Now shop.
If this is your first time visiting Living Montessori Now, welcome! If you haven't already, please join us on our Living Montessori Now Facebook page where you'll find a Free Printable of the Day and lots of inspiration and ideas for parenting and teaching! And please follow me on Pinterest (lots of Montessori-, holiday-, and theme-related boards), and Twitter (blog posts by me and others along with the Parent/Teacher Daily and other interesting information). You can find me on bloglovin', Instagram, and YouTube, too.
And don't forget one of the best ways to follow me by signing up for my weekly newsletter. You'll receive some awesome freebies in the process!