When I started blogging in 2010, one of the first Montessori bloggers I followed was Jo Ebisujima from Jojoebi Designs. I enjoyed reading about the Montessori-inspired activities Jo did at home with her son. Now, Jo has published many of the activities she used with her son in the book Montessori Inspired Activities for Pre-Schoolers.
Disclosure: I received a free copy of Jo's book. All opinions are honest and my own. This post contains affiliate links.
Montessori Inspired Activities for Pre-Schoolers Book
Jo's book is rare in that it makes Montessori education accessible for anyone – with no traditional Montessori materials required. All the ideas are for simple, inexpensive activities you can easily create at home. The 50+ activities are great for homes or classrooms.

Car Parking Game from Montessori Inspired Activities for Pre-Schoolers
Today, I'm sharing a variation of one of the activities in Jo's book. My now-adult son was always obsessed with vehicles, and he would have loved Jo's car parking game.
To make my game look more professional than my drawing would allow, I used a free printable Parking Lot Game Pack from Happy Brown House. The printable is for the numbers 1-6 or 1-12 rather than 1-10. It also has variations using colors or number words.
I set my printer at 75% so I could use the printable with Micro Machines. My son loved Micro Machines and saved his from childhood. At 100%, the printable could be used with larger vehicles.
This activity was very easy to put together. I printed out two identical pages of the printable on cardstock. From one page, I cut apart the numbered parking spaces to use as number cards. On the back of each card, I used color coding label dots to match the number on the other side of the card. I used a large plastic tray and large hemmed work rug from Montessori Services.
The child would draw one of the cards turned with the control dots facing up. After counting the dots, the child would park a car on the matching numbered parking space. When all the cars are parked, the numbered side of each card would serve as a control of error, or self-check, as shown in the bottom layout. If a car isn't on the correct parking space, the child would back it out. He or she would then draw cards from the mismatched number cards until all the cars and cards are matched correctly. Older children could match numerals to number words, and younger children could just match numerals to numerals. With any variation, it's a fabulous activity for interest-based learning and/or a transportation theme.
Over 6 years ago Jo Ebisujima started blogging about the Montessori activities that she did at home with her son. As they were on a tight budget, many of the activities were done using everyday household equipment allowing her to buy a number of specialized key pieces of equipment for her son. Jo believes that the Montessori method should be available to every child.
Jo lives in Japan with her husband and 8 year old son. She also runs My Organized Chaos, a course for moms to help them organize their home, their parenting, and their mind so that they have more time for the fun stuff. Find Jo at: Jojoebi Designs (personal blog), My Organized Chaos, and My Organized Chaos Facebook page. Jo's book is available on the Book Depository with free International Shipping or on Amazon.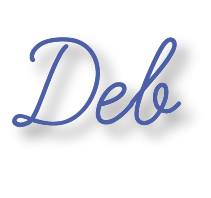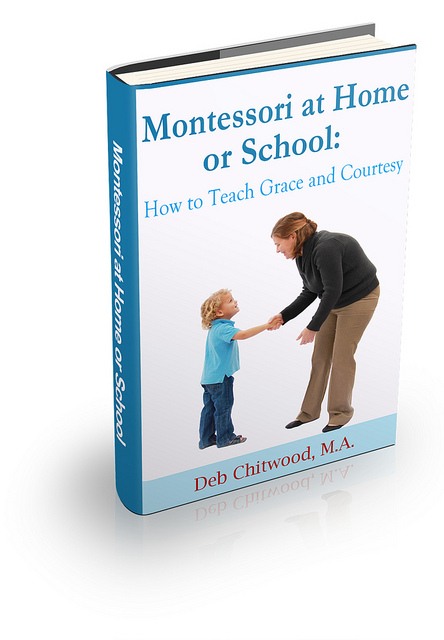 Learn more about my eBook Montessori at Home or School: How to. Teach Grace and Courtesy!
The Montessori at Home! eBook and Montessori at Home! eBook and Materials Bundle are AMAZING resources! You can learn more about them here. Buy them in the Living Montessori Now shop.
If this is your first time visiting Living Montessori Now, welcome! If you haven't already, please join us on our Living Montessori Now Facebook page where you'll find a Free Printable of the Day and lots of inspiration and ideas for parenting and teaching! And please follow me on Pinterest (lots of Montessori-, holiday-, and theme-related boards), Instagram, and YouTube. You can find me on bloglovin' and Twitter, too.
And don't forget one of the best ways to follow me by signing up for my weekly newsletter. You'll receive some awesome freebies in the process!