An important Montessori principle is control of error in the materials to give the child instant feedback. Traditional Montessori materials have a built-in control of error, but it especially helps to focus on the concept if you use DIY Montessori materials or alternatives.
Control of Error in Traditional Montessori Materials
A traditional Montessori material has a control of error or way for the child to check his or her own work. There are a number of benefits, including help with the child's ability to analyze and solve problems. Control of error in the materials also aids the child's independence, self-esteem, and self-discipline.
The Montessori cylinder block is a great example of Montessori control of error. A child will not be able to fit all the cylinders properly into a cylinder block (or a set of four cylinder blocks) if one cylinder is out of place. You'll find an introduction to Montessori principles in these posts: Become a More Successful Homeschooler By Using Montessori Principles and Top 10 Montessori Principles for Natural Learning.
Examples of Control of Error in DIY Montessori Materials
Kingdom of the Pink Princesses used red and blue cardstock to make lids for DIY sound cylinders from chocolate pudding containers. Matching color-coding dots were added to the bottoms of the matching containers as a control of error so the child can check that the cylinders are matched correctly. (Note: Here are more examples of DIY Montessori sound cylinders.)
Counting Coconuts has DIY smelling bottles with blue stars on the lids of half the bottles and red stars on the lids of the other half. Then Counting Coconuts used a permanent marker to create a control of error by marking the bottoms of the bottles with dots. The two peppermint scented bottles each have one dot, the two vanilla scented bottles each have two dots, etc. (Note: Here are more examples of DIY Montessori smelling bottles.)
With DIY cards and counters for the numbers 1-10, there are exactly 55 counters as a control of error. There will be too few or too many counters at the end if the child makes a mistake. (Note: Here you'll find the link to my posts with outdoor acorn numbers and counters and many other examples of DIY Cards and Counters.)
Examples of Control of Error in Montessori-Inspired Activities using Printables
When you're using printables to create Montessori-inspired activities, it's very helpful to add a control of error whenever possible.
I often include DIY cards and counters to go with my monthly themes. Here's an example of easy-to-prepare DIY raccoon cards and counters with exactly 55 popcorn kernels to go with the raccoon number cards. These cards and counters could be used for a raccoon or forest theme, although I used the activity for a Kissing Hand theme for the start of the school year.
In New Life for Our Geometric Solids, To the Lesson! uses color-coding dots as a control of error on the backs of geometric solids sorting cards so the child will know the cards are matched correctly. (Note: Here are lots of examples of Inexpensive and DIY Geometric Solids and Extensions)
The Seasons Come and Go from To the Lesson! has an activity with control of error in color-coordinated cards and ribbon.
For an activity such as the bee clothespin count-and-clip cards, I place a color-coding dot on the back of each card to correlate with the correct position of the clothespin, creating a control of error. When the child turns over each card at the end, the card's dot should be covered with a clothespin.
Amazon Affiliate: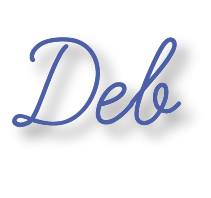 Learn more about my eBook Montessori at Home or School: How to. Teach Grace and Courtesy!
If this is your first time visiting Living Montessori Now, welcome! If you haven't already, please join us on our Living Montessori Now Facebook page where you'll find a Free Printable of the Day and lots of inspiration and ideas for parenting and teaching! And please follow me on Instagram, Pinterest (lots of Montessori-, holiday-, and theme-related boards), and YouTube. While you're here, please check out the Living Montessori Now shop.
And don't forget one of the best ways to follow me by signing up for my weekly newsletter. You'll receive some awesome freebies in the process!