I had to have a special Halloween decoration for my 23-month-old granddaughter, Zoey. Whenever we walk through our neighborhood, she wants to kiss the Halloween decorations she finds. (Fortunately, we have only non-scary ones in our neighborhood.) I thought of the classic Montessori pumpkin hammering activity (and resulting Halloween decoration) but wanted to make it safe and simple enough for a toddler.
Note: Even though my search for a Halloween decoration inspired this activity, pumpkin hammering is great at any time during the fall.
Montessori-Inspired Pumpkin Hammering for Toddlers – Video
Check out this video of our resulting activity … 15 seconds of total cuteness!!! 🙂
How I Prepared a Safe and Simple Pumpkin Hammering Activity for a Toddler
Disclosure: This post contains affiliate links (at no cost to you).
Even though I believe in using real, child-size tools for preschoolers, I didn't want to risk Zoey hurting her fingers and getting frustrated by using a real hammer at her age. We had a wooden mallet from the Plan Toy Punch and Drop that I had gotten for Zoey when she was a baby. That was perfect. (Note: Zoey still loves her Melissa & Doug Deluxe Pound and Roll Tower. The wooden mallet from that would have worked well, too.)
For a toddler, I wanted to use wooden golf tees rather than nails. I used fluorescent, wooden golf tees. Typically, pumpkin hammering activities have the loose golf tees in a container for the child to independently pound into the pumpkin, but that would have been rather difficult for most toddlers. It also could have been a bit dangerous because the golf tees can pop out of the pumpkin when the child first starts hammering them. For preschoolers, it's a good idea to use safety goggles. For a toddler, I decided to pound the golf tees in far enough to be firmly in place. I added an orange placemat I had found at the grocery store a couple of years ago.
With the partially hammered golf tees, Zoey couldn't create her own design. But this is more of a practical life activity than an art activity anyway. I made a simple jack-o-lantern face with spiky "hair."
As you could see in the video, Zoey loves the activity. It isn't the easiest activity, so she typically works on it for awhile, does other work, and comes back to work some more.
I had so much fun videotaping Zoey's reactions! This isn't in the 15-second video, but I had to share it here. I LOVE toddler responses! Here's Zoey's response during the videotaping to "Show me your pumpkin face." Priceless! 🙂
After a few days, here's the pumpkin.
Now Zoey has her own special pumpkin to hammer (or kiss) whenever she wants.
20+ Pumpkin Hammering Activities for Preschoolers
You'll find a variety of fun pumpkin hammering activities for preschoolers in this roundup!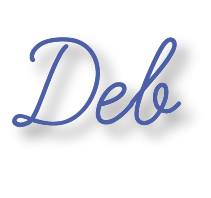 Learn more about my eBook Montessori at Home or School: How to. Teach Grace and Courtesy!
If this is your first time visiting Living Montessori Now, welcome! If you haven't already, please join us on our Living Montessori Now Facebook page where you'll find a Free Printable of the Day and lots of inspiration and ideas for parenting and teaching! And please follow me on Instagram, Pinterest (lots of Montessori-, holiday-, and theme-related boards), and YouTube. While you're here, please check out the Living Montessori Now shop.
And don't forget one of the best ways to follow me by signing up for my weekly newsletter. You'll receive some awesome freebies in the process!