My 23-month-old granddaughter has been in love with scarecrows ever since they were introduced in our fall vocabulary activities and seen in our neighbor's lawn decorations. So I had to use my 15th-of-the-month posts to research free scarecrow printables and create some fun Montessori-inspired scarecrow activities.
Disclosure: This post contains affiliate links (at no cost to you).
Montessori-Inspired Scarecrow Activities Using Free Printables
Scarecrow, Scarecrow, What Do You See? Book and Color Matching
Free Printable: Scarecrow, Scarecrow, What Do You See? Book by 1 – 2 – 3 Learn Curriculum at Teachers Pay Teachers Brown Bear, Brown Bear, What Do You See? is a great book for toddlers and preschoolers, so I was excited to find a free scarecrow variation at Teachers Pay Teachers. The tray is a Multicraft tray, and the small basket is a Montessori Services basket. I printed out the book on cardstock, glued the suggested pages together, and folded the pages are recommended. I could have used a long stapler. Since I don't have one, I used a hole punch and yarn to fasten the book pages. It worked very well. With the cardstock pages, it's almost like a board book.
The free color matching cards I printed out and laminated are no longer a free printable. You can find
free printable color box 2 tablets
at Montessori Album. I read the book to my granddaughter, and then she matched a color table to each of the colors in the book. If you wish, you could use Velcro dots for the child to attach each color tablet underneath the corresponding picture in the book.
Scarecrow Puppet Tray for "5 Tall Scarecrows" and "I'm a Little Scarecrow"
Free Printable: "Five Tall Scarecrows" from Teaching Heart
Free Printable: "I'm a Little Scarecrow" from Scarecrow Printables by Blessed Beyond a Doubt
For this activity, I made puppets by printing and cutting out the scarecrows and then gluing them to craft sticks. I used a Montessori Services basket (the small willow basket, which is my go-to basket for many card materials) and small tabletop easel to hold the poem. You could add the "I'm a Little Scarecrow" song printable, although I just memorized the song to sing with my granddaughter. This activity is already one of my granddaughter's favorites
Free Printable: 1-10 Scarecrow Puzzle from Fall Fun Printables by Homeschool Creations Free Printable: 11-20 Scarecrow Puzzle from Fall Pack (part 1) from 3 Dinosaurs
This is an easy activity to prepare and change according to theme. You can often find a free printable number puzzle for each theme. I simply printed out, laminated, and cut out the puzzle pieces. This puzzle box shows the 1-10 scarecrow puzzle, but you can prepare a box with a 11-20 scarecrow puzzle by using the printable from 3 Dinosaurs. I used a Really Useful Pencil Box for the container.
Scarecrow Numbers and Counters
Free Printable: Scarecrow Numbers from Scarecrows and Corn Thematic Unit by Candace Banks at Teachers Pay Teachers. I wouldn't purchase traditional Montessori cards (numbers) and counters for a homeschool or any school that's unable to purchase the entire Montessori curriculum. Instead, I love the idea of preparing DIY cards and counters for different themes. They're less expensive than traditional cards and counters as well as a fun way to add variety to the curriculum.
I used popcorn kernels for the counters. There are 55 popcorn kernels – the exact amount needed for the activity. That's important as a control of error so that the child can tell if there's a mistake if there are too many or too few kernels at the end.
I like to lay out my numbers and counters in the traditional Montessori layout of rows of two counters with a left-over counter centered below the bottom row. This gives a visual impression of odd and even. For more about creating DIY numbers and counters and a link on how to present the lesson, check out my DIY Cards and Counters post. (I used a Montessori Services rug for my layout.)
Scarecrow Salt Tray
Free Printable: Scarecrow Fun Freebie by Primary Perspective at Teachers Pay Teachers
A salt tray a perfect way to reinforce writing for toddlers and preschoolers. I simply added some yellow and red food coloring to salt in a plastic bag. Then I poured the salt into an inexpensive tray from Michaels craft store. There's still some unmixed food coloring in the salt that will deepen the color as the tray is used.
If you'd like to know more about how to introduce letter sounds in Montessori education, check out my post with Inexpensive and DIY Sandpaper Letters.
Scarecrow Long Vowel (CVCE) Words
Free Printable: Scarecrow CVCE Words from Life Over C's
I love this printable! It's very versatile and an appealing way to reinforce CVCE words. There are also picture cards with the words. You could even glue or tape the cards with words to the backs of the picture cards as a control of error.
For children who are just learning to spell or read 3-letter phonetic words, you could cut off the sunflower on the right of the scarecrow image and use the sunflower letters as movable alphabet letters. The child could use 3-letter phonetic objects or pictures to spell with the sunflower movable alphabet letters.
Free Scarecrow Printables for Preschoolers-First Graders (some printables for up to grade 3)
I'm sharing the links to lots of free scarecrow printables for preschoolers through 1st graders (and sometimes older). To keep my list manageable, I don't share coloring pages unless a page has a specific educational purpose related to leaves.
More of my Resources That Include Fall Activities
You'll find more fall activities and ideas in these Living Montessori Now resources: Montessori-Inspired Fall Activities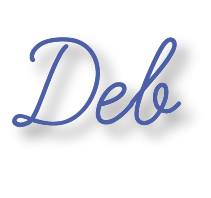 Learn more about my eBook Montessori at Home or School: How to. Teach Grace and Courtesy!
If this is your first time visiting Living Montessori Now, welcome! If you haven't already, please join us on our Living Montessori Now Facebook page where you'll find a Free Printable of the Day and lots of inspiration and ideas for parenting and teaching! And please follow me on Pinterest (lots of Montessori-, holiday-, and theme-related boards), Instagram, and YouTube. You can find me on bloglovin' and Twitter, too.
And don't forget one of the best ways to follow me by signing up for my weekly newsletter. You'll receive some awesome freebies in the process!