My 2-year-old granddaughter, Zoey, and I thought we had our tree decorating taken care of with the big tree and our Montessori Christmas tree decorating activity. Then I found a miniature wooden Christmas tree that we both fell in love with.
Disclosure: This post contains affiliate links (at no cost to you).
Montessori Fine-Motor Christmas Tree Activity
I always loved wooden Christmas decorations from Scandinavia and Eastern Europe. This miniature wooden Christmas tree gives that same feel. I found the tree on Amazon.
I used a Montessori Services large plastic tray and a Christmas basket from Michaels craft store.
I keep our activity on a shelf next to a Russian nesting doll that Zoey loves. We've had the doll since my now-adult kids were preschoolers, so I don't think this specific doll is still available.
Working with the Montessori Fine-Motor Christmas Tree Activity
This activity is best for preschoolers because of the delicate fine-motor movements needed. Zoey is just 24 months, though, and she fell in love with it. It's an amazing activity for helping to refine her fine-motor skills as well as improve concentration, so I'm happy, too! If you have a 2-year-old who wants to do the activity, just be sure to put the activity away out of reach when you aren't directly supervising your toddler if he or she would mouth the objects. And be prepared to help your 2 year old a lot with hanging the ornaments. I removed (and put away) the ornaments from the circle cutouts for Zoey because those hooks require the most advanced fine-motor skills. I also demonstrated with slow movements how to put the ornaments on the tree and how to take them off the tree.
I think this is an especially appealing activity because of the cute little ornaments and the fact that there aren't any prickly needles. Zoey works with it a lot each day she visits. Note: Be prepared for hooks coming off the ornaments and/or tree. I just keep my high-temperature hot glue gun handy. With a young child around, it's helpful for fixing many materials and toys!
Update:
View this post on Instagram
Even though this is Zoey's favorite Christmas tree activity, she still works with and enjoys her other Montessori Christmas tree activities. I am finally completely happy with our Christmas tree activities … which will be used for many years. Does your child have a favorite Christmas tree activity?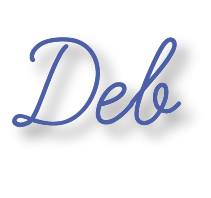 If this is your first time visiting Living Montessori Now, welcome! If you haven't already, please join us on our Living Montessori Now Facebook page where you'll find a Free Printable of the Day and lots of inspiration and ideas for parenting and teaching! And please follow me on Instagram, Pinterest (lots of Montessori-, holiday-, and theme-related boards), and YouTube. While you're here, please check out the Living Montessori Now shop.
And don't forget one of the best ways to follow me by signing up for my weekly newsletter. You'll receive some awesome freebies in the process!