We want to make Christmas as magical as possible for our little ones. Many Montessori schools and homeschools have a Montessori Christmas tree decorating activity that helps young children create part of the magic and develop fine-motor skills at the same time.
For today's post, I'm excited to join with 15+ Montessori bloggers to bring you the 15 Days of Montessori for the Holidays!  You can find links to all the posts on the 15 Days of Montessori for the Holidays page at Montessori Bloggers Network.
Disclosure: This post contains affiliate links (at no cost to you).
Montessori Christmas Tree Decorating Activity for Preschoolers
I don't have any Christmas decorations out yet … except for one, a Montessori Christmas tree decorating activity. This activity works especially well for preschoolers. Christmas lights are optional, but I love the way they add to the beauty of the season and create extra excitement.
I used an 18″ tree that would look good on a child-size table and could even be used on a tray. I used a Montessori Services basket for the ornaments. You could have separate baskets for tinsel, Christmas ball ornaments, or any other decorations you want to add.
Some Montessorians have the tree with bare branches so that the child decorates the tree, removes the decorations for the next child, and returns the tree to the shelf (if it's on a tray). Because children love to admire their decorating work, I like to have the tree decorated in the beginning and have each child remove the ornaments, decorate the tree, and leave the decorated tree on the table (or shelf) to be admired until the next child decides to do the work.
I got an 18″ tree with burlap base. I cut a bit off the top to make it the height I liked.
I bought 2 of a 12-piece resin ornament set, although this isn't the set in my main photo. That's a set of ornaments I bought when I lived in England while getting my master's degree, so I have no idea if they're still available.
The resin ornaments have strings that are small and more difficult for toddlers to use. Also, if you have a toddler who still mouths objects, keep the ornaments up out of reach unless you're directly supervising your toddler. These types of ornaments tend to have the strings come undone at times, so I have a hot glue gun available for repairs.
For the star, I bought a 2.25″ gold glitter star. I wouldn't have this as part of a decorating activity because it would be difficult for preschoolers to get it to stay on the tree. I would add the star ahead of time and let the child/ren know it needs to stay on the tree.
I also don't have the children add or remove the lights in a Montessori tree decorating activity. Those remain on the tree always. For lights, I bought a 50-Count White LED Micro Christmas Light Set that's battery operated. I bought a battery-operated light set that would be super safe for a toddler. The battery compartment doesn't open without a screwdriver. I'm not sure how long the batteries will last, though. I don't leave the lights on very long for that reason. For preschoolers, you could use lights that plug in if they would be safe. I always use LED Christmas lights now because of their long life and their low temperature for safety.
Montessori-Inspired Christmas Tree Activity Variations for a Toddler
For a toddler, the Christmas tree activity is more of a Christmas tree un-decorating activity. It's difficult for toddlers to put miniature ornaments with strings on a tree, and it's still a great fine-motor activity for them to remove the ornaments from the branches.
For my 24-month-old granddaughter, Zoey, I had the tree already decorated for her. She enjoys taking the ornaments off the tree, admiring them, and putting them in the basket. As her fine-motor skills improve, she can decorate the tree as well.
Sometimes I vary the activity by using the resin ornaments. The resin ornaments are more difficult to remove from the tree, but Zoey is able to remove them. With the two sets of resin ornaments, she has fun matching the ornaments after they are all removed from the tree. I'll probably use these ornaments for some of our phonetic sound activities at Christmastime, too.
This amazing series is brought to you by over 15 fabulous Montessori bloggers. A new Montessori holiday themed blog post is published each day from October 25-November 11! You can find links to each post at Montessori Bloggers Network . Don't miss tomorrow's post on Christmas sensory matching for toddlers from The Kavanaugh Report!
Photo Credit: Photo from the Montessori Messy Blog
The Montessori Notebook ~ Montessori by Mom
When Hippos Talk ~ Little Fingers at Work ~ At Kid Level
Magical Movement Company ~ Christian Montessori Network
Montessori Unfiltered ~ Mama's Happy Hive ~ Montessori Nature
Welcome to Mommyhood ~ Our Montessori Home
I Believe in Montessori ~ Living Montessori Now
The Kavanaugh Report ~ The Natural Homeschool
Have a magical holiday season! 🙂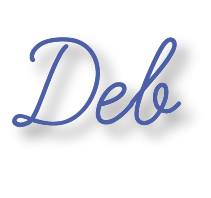 .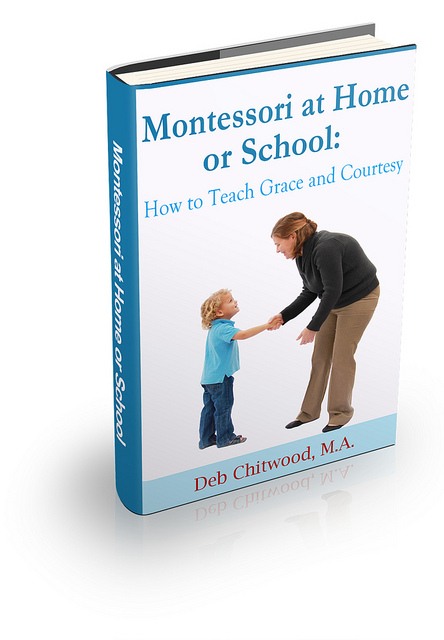 Learn more about my eBook Montessori at Home or School: How to Teach Grace and Courtesy! I'm also one of the coauthors of the book Learn with Play – 150+ Activities for Year-round Fun & Learning!
If this is your first time visiting Living Montessori Now, welcome! If you haven't already, please join us on ourLiving Montessori Now Facebook page where you'll find a Free Printable of the Day and lots of inspiration and ideas for parenting and teaching! And please follow me on Pinterest (lots of Montessori-, holiday-, and theme-related boards), Twitter (blog posts by me and others along with the Parent/Teacher Daily and other interesting information), and Google+ (post updates and Montessori Community). You can find me on bloglovin', Instagram, and YouTube now, too. And don't forget one of the best ways to follow me by signing up for my weekly newsletter in the right sidebar. You'll get two awesome freebies in the process!
May be linked to Afterschool Express, Thoughtful Spot, Hip Homeschool Hop, The Mommy Club Resources and Solutions, Mom's Library, A Little Bird Told Me Linky Party, Learn and Play, TGIF Linky Party, Preschool Corner, Sharing Saturday, Tot School Gathering Place.