If you missed the Build Your Bundle Homeschool Sale in May or didn't get everything you wanted, you're in luck! From July 16-18, there will be a Build Your Bundle Flash Sale with the same amazing prices!
Of course, it can feel overwhelming to choose when so much is offered. Here are some of my suggestions plus a link to Build Your Bundle site.
Even though it's a huge sale, that's part of the beauty! You can save 86-95% on homeschool curriculum July 16-18! There are so many possibilities.
If you haven't already read my original post introducing the sale, read through it to get a general idea of what the Build Your Bundle Sale is all about. (Note: The links will still be good.) For some, that's all the information you need to make your decisions.
But many parents will feel overwhelmed by all the possibilities. So I'm writing this to help make the process easier.
Disclosure: This post contains affiliate links (at no cost to you).
Free Build Your Bundle Shopping Tools and Helps
If you haven't already downloaded these, be sure to do it. I think the printable shopping list is especially helpful.
There's a buyer's guide for products $19.99 and under by subject, although I like to look through the individual bundles and choose materials to add to the printable shopping list.
I consider the free printable shopping list essential!
Build Your Bundle Shopping Tips
These are some of my favorite tips for homeschool shopping after homeschooling my children through high school and now helping teach my grandchildren.
Sit down with a cup of tea or coffee and allow yourself a relaxing time to shop. If your spouse wants to help, that's awesome. I always shopped for homeschool curriculum on my own with my husband's blessing, which works well, too. Pre-Internet, I had to attend homeschool conferences to choose material. This is so much easier!
Consider what type of homeschooling you want to do. Many homeschoolers use a mixture of methods, and that's totally fine. Many Montessori homeschoolers use Montessori methods and materials primarily during the toddler and preschool years and then use Montessori philosophy but a variety of methods and materials for elementary on up.
Consider the general focus you want for your teaching materials. Many but not all of the materials in the Build Your Bundle sale have a Christian focus.
Click here to view all individual bundles.  They start at just $10 for the mystery bundle, thematic units bundle, and brother and sister bundle.
You probably won't want or need everything in a specific bundle. That's alright. Consider the price for the items you'll use, and don't feel bad about deleting something you don't need. Even if you don't want everything in a bundle, you'll typically find more than enough to make it an awesome deal. I love using unit studies, so I don't mind buying something that I'll need in upcoming years. Many unit studies are timeless, so you can buy ahead for future years. I found doing that as a homeschooler made homeschooling much easier as the years went on.
When you buy 2 bundles, you get one free. That makes the bundle prices even better! So, when you use the printable shopping list, remember that the 3rd bundle is always free. So, buy 2 and get 1 free; buy 4 and get 2 free; buy 6 and get 3 free!
Look at the options for building your own bundles. If you look at the shopping list, you'll see there are 3 different price options. Again, if you buy 2, you get 1 free.
There are 3 early learning bundles for $29 each. Again, if you buy 2, you get the third bundle free. My I Have, Who Has? Preschool Game Pack, Animal Alphabet Do-a-Dot Pack, and Alphabet Box Labels are in the Early Learning Bundle #2. They all follow Montessori principles. If you're using a Montessori orientation for early learning, you'll want to consider which materials will be most useful for you. Like most Montessorians, I teach lowercase letters rather than capital letters (although I don't mind printables with lowercase and uppercase together), and I look for printables that use isolation of quality when introducing a topic. Until I feel a child won't be confused, I don't use a mixture of concepts, such as colors and shapes together. And I try to avoid worksheets, focusing on printables that can be used for hands-on activities. For children who are ready, some work with tracing and writing is fine. But I do limit work that doesn't have a hands-on component to it.
My Build Your Bundle Homeschool Favorites
Your situation is yours alone, so I can't tell what's best for you. But I can give you some ideas from my perspective as a former Montessori teacher and homeschooler.
Look at the topics of all the individual bundles, and then look through the materials in the bundles that interest you.
The Charlotte Mason bundle is one of the most expensive bundles at $49, but it has some amazing products worth a total of $348.81. Many Montessori homeschoolers move into a combination of Montessori and Charlotte Mason's living book approach during the elementary years. I love the living book (vs. textbook) approach and emphasis on art and music that both Montessori and Charlotte Mason use.
The Fine Arts bundle is $19 for products worth $209.73. Fine arts is one of my favorite areas to teach, and it's so much better to use a variety of hands-on and multi-media materials instead of textbooks!
What are your unique needs? Are there specific levels you need, such as early years, elementary, or upper grades? Are there specific topics you need help with, such as special needs, parenting, homeschool helps, homemaking, or work from home?
If you prefer to build your own bundles rather than buying the pre-made bundles, remember to use your free printable shopping list to plan out your bundles. Here are some of my favorite individual products (other than mine!) for building your own bundles:
Check out the Online Courses and Memberships to Save 50-70%!
I know the Hoffman Academy "Learn to Play Piano" course is fabulous! It's just one of the online courses and memberships available at 50-70% off!
Don't worry about being perfect in your choices. You'll get a great deal even if you don't use everything. Just have fun with Build Your Bundle! And thanks for being so awesome! 🙂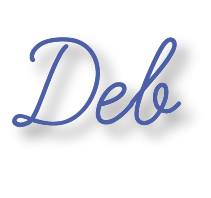 Learn more about my eBook Montessori at Home or School: How to. Teach Grace and Courtesy! I'm also one of the coauthors of the book Learn with Play – 150+ Activities for Year-round Fun & Learning!
The Montessori at Home! eBook and Montessori at Home! eBook and Materials Bundle are AMAZING resources! You can learn more about them here. Buy them in the Living Montessori Now shop.
If this is your first time visiting Living Montessori Now, welcome! If you haven't already, please join us on our Living Montessori Now Facebook pagewhere you'll find a Free Printable of the Day and lots of inspiration and ideas for parenting and teaching! And please follow me on Pinterest (lots of Montessori-, holiday-, and theme-related boards), Twitter (blog posts by me and others along with the Parent/Teacher Daily and other interesting information), and Google+ (post updates). You can find me on bloglovin', Instagram, and YouTube, too.
And don't forget one of the best ways to follow me by signing up for my weekly newsletter. You'll get two awesome freebies (and a monthly subscriber freebie) in the process!