Although you'll find lots of elaborate water tables and sensory bins online, this one is simple to prepare. You just need to add water, a number of bottle caps with letters written on them, and a scoop!
Disclosure: This post contains affiliate links (at no cost to you).
DIY Water Table or Sensory Table
I love the DIY sensory tables my daughter-in-law, Chea, and I put together in September 2015!
To put together the DIY sensory table, we used the directions for "The $30, 30-Minute, Do-It-Yourself Sensory Table" from A Teaching Mommy. Ours cost a bit more than $30, although the price will vary according to where you get PVC pipe. We were able to get our PVC pipe at Lowe's. We didn't want to cut pipe and were lucky that the guys at Lowe's were willing to cut it for us.
I found the specified storage container for the sensory tables at Walmart.
The sensory table is designed to be disassembled. We found it best to hammer the pieces together after assembling the table to avoid having the table collapse. So ours are more permanent, which is fine. I have a sensory table available at all times on my balcony or next to my balcony door. My grandkids are absolutely in love with sensory bins/tables!
View this post on Instagram
Note: Thank you to my daughter, Chrissy Chitwood, for making and editing our videos for Instagram and YouTube! Music by my son-in-law, Tom, of MegaMusicMonkey.com.
Materials Used for the Simple DIY Water Table or Sensory Bin with Bottle Cap Letters
I already had all the materials needed for this in my kitchen or in my educational materials bins, so I didn't need to buy anything.
DIY sensory table or water table (While I love using this as a table, you can just use the container on the floor.)
Plain water
Bottle caps to write letters on (Mine are from soymilk cartons. Yes, as a former preschool teacher, I've been saving them for awhile!)
Permanent Marker (or red and blue markers) for printing or writing letter names on each bottle cap. I drew a line under each letter to show which way to place the letter. Note: I use the Montessori order for introducing letter sounds from this post.
You could put the sandpaper letters or laminated letters on any type of table. I used a sofa snack table I have for my laptop. I can easily carry it indoors or outdoors for activities.
Feel free to adapt your water table for your family. You can make it as elaborate as I want. These are just the materials I used for a simple but fun water table.
While the DIY water table is perfect for use outdoors in warm or hot weather, it can be used indoors in any weather. We often have some of our hottest weather in September and October where I live. I have the water table on my balcony right now, although the water table is very portable and easy to move indoors or out on the lawn.
Activity Steps
As you can see and hear in the embedded IGTV video, Sophia loved the process of scooping the bottle cap letters from the water.
I showed Sophia first how to dry each bottle cap before placing it on the matching sandpaper letter. On occasion, she forgot, but she usually remembered! When she forgot, it didn't damage the sandpaper letter anyway. But it was a nice practical life addition to the activity.
This is a fun extension for work with learning phonetic sounds. If you're wanting to know how to introduce each letter sound, check out this post.
Other Ideas for Extending Work with Bottle Cap Letters in the Water Table
For children who know many or all their letters, you could have them scoop however many letters they know and match them to laminated, themed movable alphabet letters that are much smaller than sandpaper letters. (See my subscriber freebie page to see all the themed alphabet letters we have.)
For children who know all their letters and phonetic sounds, you could have them scoop all 26 letters and place them in alphabetical order. See this post for ideas for teaching letter sounds and other Montessori phonics activities.
For children, who are working on the pink, blue, or green series, you could have them build phonetic words at their level with the bottlecaps.
You can use cursive letters for children who are working on learning cursive letters.
For elementary-age kids, you could use words from their spelling list for them to build with the bottle cap letters. (Yes, my 6½-year-old granddaughter is interested in the water table, too!)
Of course, you can make bottle cap numbers and math symbols for a variety of math activities as well!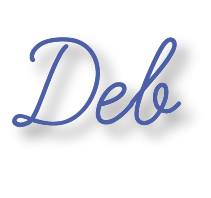 Learn more about my eBook Montessori at Home or School: How to. Teach Grace and Courtesy!
If this is your first time visiting Living Montessori Now, welcome! If you haven't already, please join us on our Living Montessori Now Facebook page where you'll find a Free Printable of the Day and lots of inspiration and ideas for parenting and teaching! And please follow me on Instagram, Pinterest (lots of Montessori-, holiday-, and theme-related boards), and YouTube. While you're here, please check out the Living Montessori Now shop.
And don't forget one of the best ways to follow me by signing up for my weekly newsletter. You'll receive some awesome freebies in the process!