I love The Snowy Day by Ezra Jack Keats. My 2-year-old granddaughter, Zoey, does now, too. I decided to combine two popular Montessori activities, eggshell crushing and pin poking, with a literature-based craft. Zoey and I both had a great time with the resulting activity.
Disclosure: This post contains affiliate links (at no cost to you).
Introduction to Winter Concepts and The Snowy Day by Ezra Jack Keats
For awhile now, I've been introducing Zoey to winter concepts. You can read more about that in my post (and the YouTube video) on teaching toddlers about winter with the Montessori 3-period lesson and activities. Introducing The Snowy Day by Ezra Jack Keats is one of my favorite ways to reinforce the concept of winter.

Eggshell Crushing for The Snowy Day Activity
This project took about a week – not because the activity needed that much time but because I wanted to introduce both eggshell crushing and pin poking and give Zoey time to work with each activity. First I introduced eggshell crushing (see post with embedded YouTube vide). This quickly became one of Zoey's favorite activities. I'm glad I saved a lot of eggshells before we started!
Pin Poking for The Snowy Day Activity
We had some new inset shapes from Alison's Montessori, so I used those to introduce pin poking.
You'll find helpful resources and a YouTube video embedded in my post on pin poking.
After introducing Zoey to pin poking with geometric shapes, I gave her an outline of Peter from The Snowy Day which I had printed out and then traced onto red printer paper. I used the free printable template from The Primary Theme Park. I traced it after printing it out so that I only had the outside outline without the face outline.
Gluing on the Eggshell Snow and the Peter Figure
I just used an inexpensive foam brush with the school glue, but you can use whatever gluing tool you prefer.
I had Zoey put the glue wherever she wanted "snow" on her picture.
I had added a spoon to the tray in case Zoey wanted to use the spoon. I first showed her how to sprinkle the eggshells on with her fingers, which she had fun with. So we didn't use the spoon.
After Zoey glued on the eggshells, making her mountain of snow, she glued on the Peter figure. I wasn't at all concerned about where she placed her snow or Peter. She didn't have a model to follow. It was just a simple activity that added a fun conclusion to her eggshell crushing, pin poking, and Snowy Day activities.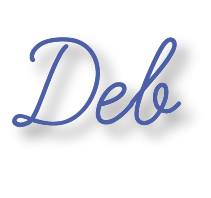 Learn more about my eBook Montessori at Home or School: How to. Teach Grace and Courtesy!
If this is your first time visiting Living Montessori Now, welcome! If you haven't already, please join us on our Living Montessori Now Facebook page where you'll find a Free Printable of the Day and lots of inspiration and ideas for parenting and teaching! And please follow me on Instagram, Pinterest (lots of Montessori-, holiday-, and theme-related boards), and YouTube. While you're here, please check out the Living Montessori Now shop.
And don't forget one of the best ways to follow me by signing up for my weekly newsletter. You'll receive some awesome freebies in the process!