I love the idea of observing the 100th day of school. It's a great extension to the Montessori hundred board, a perfect time to reinforce math concepts, and – simply – a fun event! Many schools and homeschools reach 100 days in late January or early February. Even if you've already passed 100 days, you can still sing songs about 100 to observe the day you reached 100 days of school for this school year. And you can sing songs about 100 any time you want to reinforce the concept.
So today, I'm adding songs and rhymes about 100 to my series of free songs and rhymes for circle time. If you're looking for non-holiday winter songs and rhymes, check out my Free Winter Songs and rhymes for Circle Time.
There are lots of wonderful CDs you can buy, but I'm just listing free resources here. You can typically find links to buy the CDs for songs on YouTube if you wish. These are songs that I've found online for preschool teachers and childcare providers. They are also great if you're a homeschooler or parent supplementing your child's learning at home. And I think they're lots of fun for grandparents and anyone who enjoys spending time with a special child.
Free Songs and Rhymes about 100
"100 Days of School" Song by The Kiboomers

"The Big Numbers Song" by A.J. Jenkins

The Big Numbers Song for Children by Nursery Rhyme Street

1-100 Song – Jumpin' Numbers and Shaking Shapes by Heidi Songs

100th day of school in song by HeidiSongs

Count by 10s song | Numbers 10-100 for kids by The Singing Walrus

Count to 100 Song by Have Fun Teaching

Count to 100 Song for Kids by Tea Time with Tayla

Count to 100 (with ice cream!) by Mr. R.'s Songs for Teaching

We Can Count to 100 by CarlaPiper

1-100 Number Song from the ABC Gang

I Can Count to 100 (Mark D. Pencil/Harry Kindergarten Music Collaboration!)

Counting to 100 with Dinosaurs – The Kids' Picture Show

Counting Super Hero (Counting by 1s to 100 for kids) by Harry Kindergarten Music

Count to 100 by 1's & 10's by Steven Traugh

"Hundreds Chart Song" Brainzy Games by Education.com

Counting By Twos Song Video from Have Fun Teaching

Whatcha' Gonna' Do Count by 2's, 5's, 10's

Counting By Tens Song Video from Have Fun Teaching

Count by 5's song by Mr. R.'s Songs for Teaching

Count By Tens Song (to the tune of This Old Man)by Mr. R.'s Songs for Teaching

Macarena Count to 100 – Learning with Music – Macarena Count to 100 by Alex G. May

"Pump Up to 100" – Exercise to Learn by Alex G May

Counting to 100 by 10s exercise songs for kindergarten with LEGO Duplo by Dudes in Toyland

Count to 100 | Count to 100 Song | Big Numbers | Educational Songs | Jack Hartmann

Let's Get Fit | Count to 100 | Jack Hartmann

Count by 5 | Exercise and Count By 5 | Count to 100 | Counting Songs | Jack Hartmann

Skip Counting Forward and Back | Count to 100| Jack Hartmann

Count to 100 | Count to 100 in Spanish | Educational Songs | Spanish Numbers | Jack Hartmann

Free Songs, Rhymes, and Fingerplays about 100 with Lyrics
More Resources about 100
Montessori-Inspired 100th Day Activities
100th Day Activities: Free Printables Extensions for the Hundred Board.
Using Montessori Principles in the 100 Acts of Kindness Challenge (See all my 100 Acts of Kindness posts here.)
All the Posts in My Free Song and Resources Video Series
Free Songs about Skills and Concepts
Free Unit Study Songs
Free Seasonal and Holiday Songs
Free Video Resources Posts
FREE CHARACTER EDUCATION VIDEO SERIES AT MY BITS OF POSITIVITY BLOG
Happy 100th Day of School!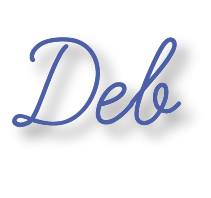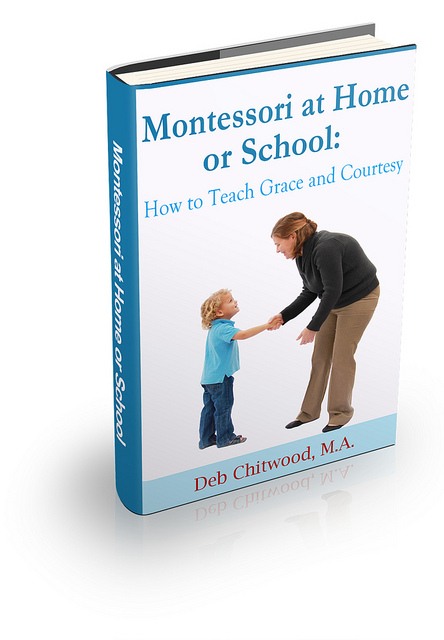 Learn more about my eBook Montessori at Home or School: How to. Teach Grace and Courtesy!
The Montessori at Home! eBook and Montessori at Home! eBook and Materials Bundle are AMAZING resources! You can learn more about them here. Buy them in the Living Montessori Now shop.
If this is your first time visiting Living Montessori Now, welcome! If you haven't already, please join us on our Living Montessori Now Facebook page where you'll find a Free Printable of the Day and lots of inspiration and ideas for parenting and teaching! And please follow me on Pinterest (lots of Montessori-, holiday-, and theme-related boards), Instagram, and YouTube. You can find me on bloglovin' and Twitter, too.
And don't forget one of the best ways to follow me by signing up for my weekly newsletter. You'll receive some awesome freebies in the process!
Image at Top of Post by zerbor.