I've been wanting to do a literature-based art project with my 2-year-old granddaughter, Zoey. But it requires the use of two very popular Montessori activities, which needed to be introduced. The first practical life activity was eggshell crushing. Today's activity, pin poking, is also a favorite activity of many children in Montessori schools around the world.
Montessori Pin Poking to Develop Concentration, Coordination, and Pincer Grip for Writing – Video
You'll see my daughter, Christina, and Zoey (Christina's niece) in this 1 minute, 53 second video about pin poking:
Materials Used in Our Pin Poking Activity
Disclosure: This post contains affiliate links (at no cost to you).
Montessori Pin Poking Activity
The benefits of pin poking can be amazing. It's one of the first activities I introduced when I started using Montessori activities in the daycare center where I was a teacher. That activity alone helped children increase their concentration and self-discipline. And it's wonderful for strengthening the hand for writing along with developing the necessary pincer grip.
I introduced the activity to Zoey, who's almost 27 months old. You can definitely wait until your toddler is older if self control and safety will be a problem. Even with a fairly disciplined 2-year-old, I still recommend constant supervision and placing the puncher out of reach after use.
Most 2 year olds will probably punch outside or inside the outline, at least some of the time. It's part of exploring pin punching at that age, so I wouldn't worry about it. Preschoolers will typically learn to place the holes very close together to make it easier to punch out their completed shape.
As Christina mentioned in the video, younger children can punch out pre-drawn or printed shapes while older children can trace their own before punching them out. You can have outlines of seasonal shapes or outlines to fit with a curriculum area or unit study. Although pin poking can be perfect for reinforcing concepts such as the names of geometric shapes or the continents on the world map, I still think the greatest benefits of pin poking are improved concentration, attention to detail, and preparation of the hand for writing.
Eggshell Crushing – Montessori Practical Life Fun for Toddlers and Preschoolers
My eggshell crushing post from last week gives ideas and resources for that practical life activity, which is often used along with pin poking in Montessori schools. These two activities combined will be used for my post tomorrow. 🙂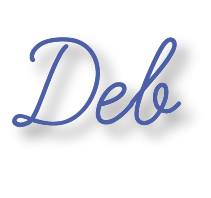 Learn more about my eBook Montessori at Home or School: How to. Teach Grace and Courtesy!
If this is your first time visiting Living Montessori Now, welcome! If you haven't already, please join us on our Living Montessori Now Facebook page where you'll find a Free Printable of the Day and lots of inspiration and ideas for parenting and teaching! And please follow me on Instagram, Pinterest (lots of Montessori-, holiday-, and theme-related boards), and YouTube. While you're here, please check out the Living Montessori Now shop.
And don't forget one of the best ways to follow me by signing up for my weekly newsletter. You'll receive some awesome freebies in the process!