My son would have LOVED this phonetic reading activity when he was little! He was obsessed with vehicles. Even though he learned to read early and without difficulty, this just would have been fun. And for a vehicle lover who has difficulty learning to read or is reluctant to read, this could be a godsend.
Disclosure: This post contains affiliate links (at no cost to you).
Getting Ready for the Race Car Blending Phonics Activity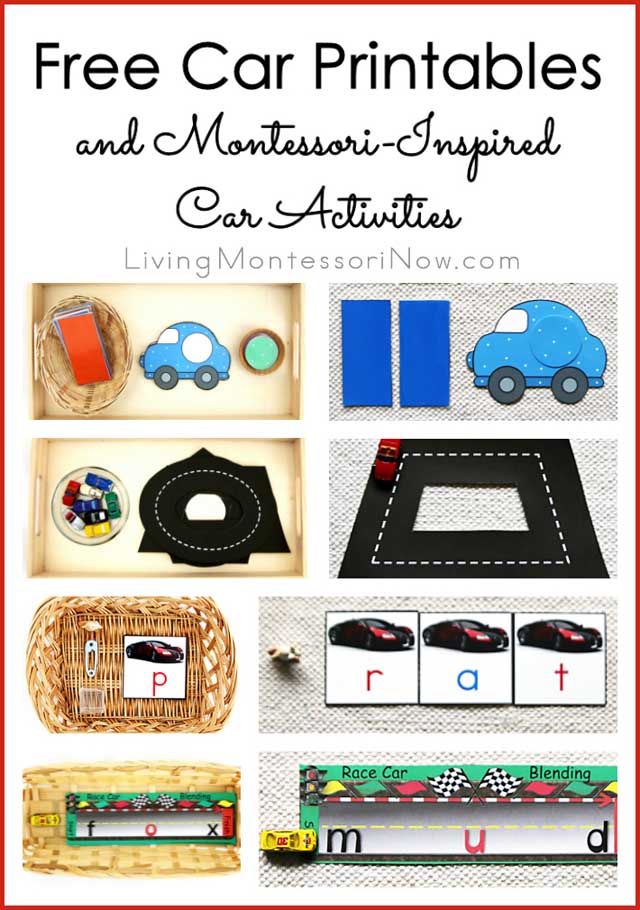 I did a brief intro to this activity yesterday in my post with Free Car Printables and Montessori-Inspired Car Activities
Materials Needed for Race Car Blending
Race Car Blending Printables by Engage2Inspire at Teachers Pay Teachers (There are 3 free printable packs you can use to sample the activity before buying. I'm not an affiliate. I just think this is great!)
Micro Machine Race Car
Basket or tray for activity
I think this activity is especially fun with Micro Machines. You could probably print out the pages with your printer set at 125% in landscape for larger cars. Or you could have a larger car go down the middle of the track.
How to Teach Letter Sounds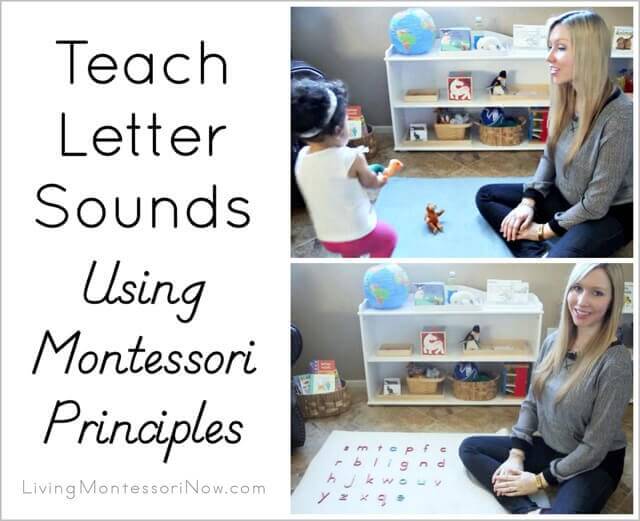 If you don't feel comfortable teaching phonetic letter sounds, be sure to watch the video in this post: "How to Teach Letter Sounds to Your Child Using Montessori Principles." Your child or students should be familiar with the letter sounds used on a particular race car blends printable race track before using that one.
Directions for the Race Car Blending Phonics Activity
I especially like that the vowels are in one color and consonants are in another for these printables. That's a helpful technique used in Montessori phonics activities. And I love that it's a fun, hands-on activity that's high interest for vehicle lovers. This could also be fun for kids who aren't actually vehicle lovers! Learning to sound out words (blend sounds into works) is a skill that takes extra practice for most kids. This activity can be a high-interest way to get that extra practice in until reading really "clicks."
I recommend starting with the free Race Car Blending (CVC, Digraphs, Blends) printable.
Have your child or student "drive" a race car on the race track slowly to "warm up" the car at first, and then faster and faster until he or she says the word. For children who would find that difficult at first, you could say the sounds as the child drives the car. You could even have two children racing cars side by side on the race track.
If your child or students really enjoy the activity, you'll probably want to buy the Race Car Blending (short vowels, digraphs, consonant blends). These initial blending activities will be the most important in helping your child learn to read words.
Once a child is very comfortable with those race tracks, you could try the free sample Race Car Blending (Long i, e, and o). From here, you may or may not want to buy more of the race car blending printables. If your child or students love them and want more, then go for it! Any time you can capture and expand on a child's interest is awesome! Otherwise, you might want to go on to other reading activities. Often children will get an initial start in sounding out words and then just take off into reading.
Have fun! 🙂
If you'd like more car-themed fun, I have a subscriber freebie that's a Montessori-Inspired Car Pack for DIY Cards and Counters, Number or Letter Matching, Number or Letter Basket, Number or Letter Salt/Sand Writing Tray, Letter Tracing, and DIY Movable Alphabet! Just sign up for my email to get the link and password – or check your inbox if you're already a subscriber.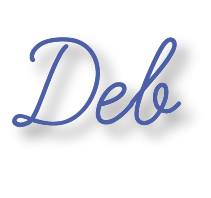 Learn more about my eBook Montessori at Home or School: How to. Teach Grace and Courtesy!
If this is your first time visiting Living Montessori Now, welcome! If you haven't already, please join us on our Living Montessori Now Facebook page where you'll find a Free Printable of the Day and lots of inspiration and ideas for parenting and teaching! And please follow me on Instagram, Pinterest (lots of Montessori-, holiday-, and theme-related boards), and YouTube. While you're here, please check out the Living Montessori Now shop.
And don't forget one of the best ways to follow me by signing up for my weekly newsletter. You'll receive some awesome freebies in the process!