Separation anxiety is very real for many children and parents at the start of the school year. Fortunately, The Kissing Hand book and related activities can help. Today I have a sweet Kissing Hand craft that's fun to make, works on a number of skills, and reinforces the concepts in The Kissing Hand.
Disclosure: This post contains affiliate links (at no cost to you).
My 2¾-year-old granddaughter, Zoey, will be starting Montessori school soon, so we're doing some Kissing Hand activities. Here's a sweet handprint craft that would work well for preschoolers or kindergarteners. (Note: The Kissing Hand has talking raccoons, so it isn't a Montessori-style book. It's a lovely story, though, and a classic. I definitely don't mind the fantasy in it.)
Sweet Kissing Hand Craft with Handprint and Poem – YouTube Video
Zoey loved making this craft! She melts my heart with her sweet, sweet reactions, which you can see in this 1 minute, 5 second video.
Sweet Kissing Hand Craft with Handprint and Poem – Tutorial
Materials Used for Craft
Directions for Making the Kissing Hand Craft
First of, course, read The Kissing Hand by Audrey Penn
Punch out red heart for center of handprint.
You could use one of the stickers from the book if you prefer. I like using this as an introductory pin-punching activity for the beginning of the school year. The heart is small and works well for a first pin-punching activity while children are beginning to develop their concentration skills. The printable has many hearts, which is great for a classroom or as a pin-punching activity that can be repeated many times.
Brush paint on palm of right hand.
An adult can do this step (or add a bit more paint to the child's hand at the end) if the child has difficulty with it. In the book, the mother raccoon kisses Chester's left palm. If you want to duplicate that, you need a handprint of the child's right hand, which will look in the end like a left palm print with a heart on it.
Press handprint on paper with poem.
If the child needs help, an adult can gently press down on top of the child's hand.
After handprint dries, glue heart to center of handprint.
Use a glue stick or other type of glue to glue the heart to the handprint.
Enjoy!
You can write the child's name (or have the child write his or her name) and date on the page to finish the keepsake craft.
More Kissing Hand Activities
Don't miss my post with free Kissing Hand songs, poems, and videos to ease separation anxiety.
You'll find even more resources in my post with free raccoon printables and Montessori-inspired raccoon activities for a Kissing Hand unit!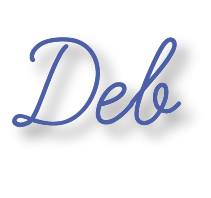 Learn more about my eBook Montessori at Home or School: How to. Teach Grace and Courtesy!
If this is your first time visiting Living Montessori Now, welcome! If you haven't already, please join us on our Living Montessori Now Facebook page where you'll find a Free Printable of the Day and lots of inspiration and ideas for parenting and teaching! And please follow me on Instagram, Pinterest (lots of Montessori-, holiday-, and theme-related boards), and YouTube. While you're here, please check out the Living Montessori Now shop.
And don't forget one of the best ways to follow me by signing up for my weekly newsletter. You'll receive some awesome freebies in the process!
Save
Save
Save