The giveaway is now closed.  On orders of $75 or more from the Alison's Montessori online store, my readers can save $10 by using coupon code LMN at checkout!
Great news!!! Alison's Montessori added a third prize – a set of geometric solids, bases, and nomenclature cards worth $70 – to my giveaway!
Here's a description of the Geometric Solids with Bases and Planes from the Alison's Montessori online catalog:
This material helps develop a child's stereognostic sense, which creates a mental picture through touch.
To help make the child more awake of the basic shapes found in the cultural environment.
Indirectly, to prepare the child for later work in Mathematics, especially geometry, by identifying solid shapes and exploring the relationships between their plane and curved surfaces.
Included in this set are the following pieces:
10 geometric solids
3 wooden bases to hold the curved geometric solids and 5 flat planes
Here's a description of the Geometric Solids Nomenclature Cards 3-6 (Printed) from the Alison's Montessori online catalog:
This set of three-part nomenclature cards includes the following:
• 9 picture-label cards (one for each shape: sphere, ovoid, ellipsoid, cone, triangular-based pyramid, square-based pyramid, cylinder, cube, rectangular prism)
• 9 picture cards (one for each shape)
• 9 label cards (one for each shape)
• 1 booklet with all shapes and their names
These cards are printed on 80lb card stock paper. There is a total of 6 pages, including the cover.
So, here's what's happening with the giveaway:
There are now THREE LUCKY WINNERS from the U.S.! The first two prizes drawn will be $100 gift certificates for Alison's Montessori. The third prize drawn will be the Alison's Montessori geometric solids with bases and planes plus nomenclature cards (ARV $70)!

So, don't wait! Go to my Alison's Montessori Giveaway and make your first entries or up to 4 optional daily entries!
Good luck!
And, always, thanks so much to all my blog sponsors!
Montessori Print Shop
Montessori Compass
Montessori at Home
Maestro Classics
Spielgaben
Natural Kids Teams
Practical and Independent Little People
Alison's Montessori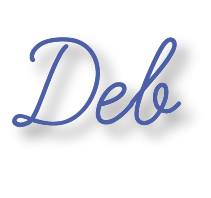 Learn more about
Montessori at Home or School: How to Teach Grace and Courtesy
!If this is your first time visiting Living Montessori Now, welcome! If you haven't already, please join us on our
Living Montessori Now Facebook page
where you'll find a Free Printable of the Day and lots of inspiration and ideas for parenting and teaching! And please follow me on
Pinterest
(lots of Montessori-, holiday-, and theme-related boards),
Twitter
(blog posts by me and others along with the Parent/Teacher Daily and other interesting information), and Google+ (post updates and Montessori Community). You can find me on
bloglovin'
now, too. I'm also a Parenting Expert on Sulia. Thank you for following me there. And don't forget one of the best ways to follow me by signing up for my weekly newsletter in the right sidebar. You'll get two awesome freebies in the process!