Preparing sensory bins can seem a bit intimidating if you're trying to create an authentic-looking habitat. But they can be easy to prepare if you're just trying to re-create certain concepts while making the bin fun and rich in sensory experiences. This Antarctic sensory bin is quite easy to prepare and is fun for both winter and summer. Winter is a natural time to study Antarctica, and the "icebergs" make it a refreshing activity in the hot summer weather.
Disclosure: This post contains affiliate links (at no cost to you).
Easy and Fun Antarctic Sensory Bin –

YouTube Video
Zoey always has fun with her sensory bins. I'm sure she'd enjoy this one for a good length of time, although I'm just having it out for a short period before I prepare a spring sensory bin. I'll get it out again sometime in the summer.
Our whole family loves Zoey's conversations while she uses her sensory bins. This time she used a lot of music, too!

Antarctic Sensory Bin (and DIY Sensory Table)
I already had my DIY sensory table, so it's easy to make any sensory bin into a sensory table.
Materials Used for Antarctic Sensory Bin/Sensory Table
Feel free to adapt your sensory bin for your family. These are just the materials I used. Important: If you use this with a toddler, be aware that water beads are very dangerous for children who mouth objects. Even with children who don't typically mouth objects, I prefer being extra careful with water beads. When Zoey was a toddler, I put this type of sensory bin up out of reach whenever I wasn't closely supervising Zoey's work.
Introducing the names of the Antarctic Animals with the 3-Period Lesson

Before I put out the sensory bin, I used the Montessori 3-period lesson to introduce each of the Antarctic animals that are in the Antarctica TOOB (emperor penguin and chick, chinstrap penguin, rockhopper penguin, blue whale, humpback whale, sperm whale, orca, crabeater seal, Antarctic fur seal, and wandering albatross). Zoey was already familiar with many of the animals from our previous work with whales and penguins.
Fun with a Penguin Slide
This is one example of re-creating concepts rather than the exact environment, since there obviously aren't penguin slides. But, since penguins like to slide into the water, this was a fun addition to our sensory bin.
Feeling an "Iceberg"
Zoey always enjoys feeling the water beads, but this sensory bin has extra sensory appeal with the "icebergs." Jae from the Pinay Homeschooler had used chunks of ice for an Antarctica sensory bin, which I thought was a great idea. And it really makes the sensory bin a fun activity for winter or summer.
Have you made an Antarctic sensory bin?
If you sign up for my weekly newsletter, you'll have access to free penguin printables that can be used for a variety of Montessori-inspired activities.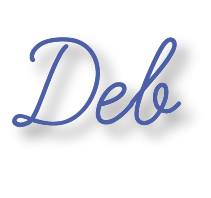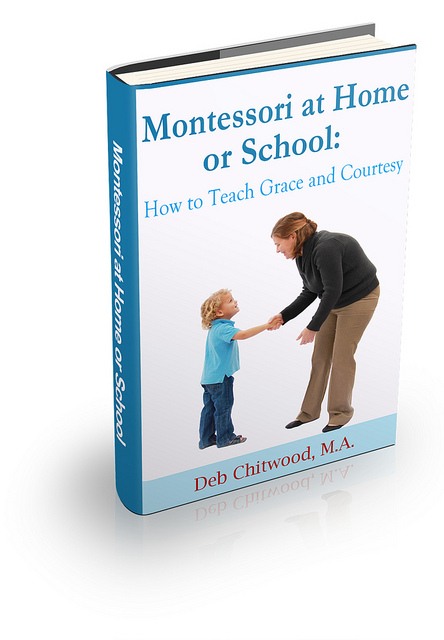 Learn more about Montessori at Home or School: How to Teach Grace and Courtesy!
If this is your first time visiting Living Montessori Now, welcome! If you haven't already, please join us on our Living Montessori Now Facebook pagewhere you'll find a Free Printable of the Day and lots of inspiration and ideas for parenting and teaching! And please follow me on Pinterest (lots of Montessori-, holiday-, and theme-related boards), Twitter (blog posts by me and others along with the Parent/Teacher Daily and other interesting information), and Google+ (post updates and Montessori Community). You can find me on bloglovin',Instagram, and YouTube now, too.

And don't forget one of the best ways to follow me by signing up for my weekly newsletter. You'll get two awesome freebies (and a monthly subscriber freebie) in the process!
May be linked to Practical Mondays Link Up, LouLou Girls, Hip Homeschool Hop, Tasty Tuesdays, A Little Bird Told Me Linky Party, Link-ups at Squishable Baby, Preschool Corner, Sharing Saturday, Tot School Gathering Place