Even though sensory bins aren't a traditional Montessori activity, they're perfect for Montessori homeschools and many types of preschools. I like to prepare a sensory bin for my current theme or a seasonal or holiday theme. My 3-year-old granddaughter, Zoey, is in love with sensory bins and always looks forward to a new one. At the same time, she rarely tires of the one that's out. Right now, she's enjoying a simple Arctic sensory bin I prepared to go with our Arctic theme.
Disclosure: This post contains affiliate links (at no cost to you).
Simple Arctic Sensory Bin –

YouTube Video
Zoey always works with her sensory bins for long periods of time. She's done the same with this sensory bin, too!
Simple Arctic Sensory Bin (and DIY Sensory Table)
I already had my DIY sensory table, so it was easy to make an Arctic sensory table.
Materials Used for Simple Arctic Sensory Bin
DIY sensory table (This has been AWESOME! It's been very durable and the perfect container for our sensory bins. Of course, you can use a bin on the floor.)
2 parts blue water beads to 1 part green water beads (Note: I used the ones from the frog sensory bin and wonderful whale sensory bin. I just use distilled water for the sensory bin and rinse the water beads thoroughly before drying them out when I'm finished with the sensory bin.)
Foam Wrap That Came in a Package
Animals of the Arctic 3-Part Cards (to match Safari Ltd. Arctic TOOB) by Montessori Soul
Arctic Sea photo, printed on 5×7 photo paper and laminated
Feel free to adapt your sensory bin for your family. These are just the materials I used. Important: If you use this with a toddler, be aware that water beads are very dangerous for children who mouth objects. Even with children who don't typically mouth objects, I prefer being extra careful with water beads. When Zoey was a toddler, I put this type of sensory bin up out of reach whenever I wasn't closely supervising Zoey's work.
Exploring Arctic TOOB Figures and Habitats

First, I let Zoey explore the sensory bin and Safari Ltd. Arctic figures. She loves discussing which animals like to go in the water.
Matching Safari Ltd. Arctic Figures and Cards
I like to add at least one special hands-on learning activity using a printable to each sensory bin I prepare. For this sensory bin, I used Animals of the Arctic 3-Part Cards (to match Safari Ltd. Arctic TOOB) by Montessori Soul. I laminated each card, leaving a ¼" laminate edge on each card to be sure the cards stayed dry. With the water beads, the cards could actually sit on top of the "water."
Feeling Water Beads
This sensory activity is always a fun part of any water bead activity!
Using the Arctic Sensory Bin for a Grammar Activity
This Arctic sensory bin can even be used for a grammar activity! I would use only the words from the 3-part cards if I wanted to introduce parts of speech using the sensory bin. After that, I would set it up a bit like the Montessori grammar farm.
Have fun! 🙂
If you sign up for my weekly newsletter, you'll have access to free polar bear printables that can be used for a variety of Montessori-inspired activities.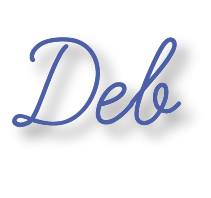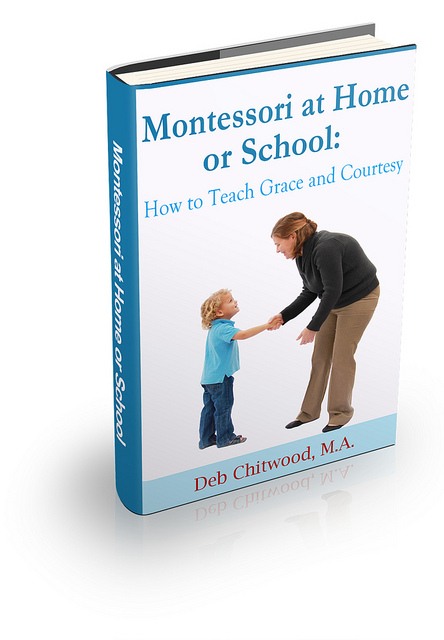 Learn more about Montessori at Home or School: How to Teach Grace and Courtesy!
If this is your first time visiting Living Montessori Now, welcome! If you haven't already, please join us on our Living Montessori Now Facebook pagewhere you'll find a Free Printable of the Day and lots of inspiration and ideas for parenting and teaching! And please follow me on Pinterest (lots of Montessori-, holiday-, and theme-related boards), Twitter (blog posts by me and others along with the Parent/Teacher Daily and other interesting information), and Google+ (post updates and Montessori Community). You can find me on bloglovin',Instagram, and YouTube now, too.

And don't forget one of the best ways to follow me by signing up for my weekly newsletter. You'll get two awesome freebies (and a monthly subscriber freebie) in the process!
May be linked to Practical Mondays Link Up, LouLou Girls, Hip Homeschool Hop, Tasty Tuesdays, A Little Bird Told Me Linky Party, Link-ups at Squishable Baby, Preschool Corner, Sharing Saturday, Tot School Gathering Place