As part of our mini fall unit, all three grandkids got involved … from babies to a kindergartener! I had fun preparing a fall leaf sensory bin with parts of a leaf scavenger hunt along with activities that work well for babies and toddlers.
Disclosure: This post contains affiliate links (at no cost to you).
Fall Leaf Sensory Bin –

YouTube Video
It was so much fun to see all 3 of my grandkids working with this sensory bin in one way or another!
Music from MusicCatRF (Free "Leaves" song)
Fall Leaf Sensory Table
Materials Used for Fall Leaf Sensory Table/Bin and Parts of a Leaf Scavenger Hunt
Feel free to adapt your sensory bin for your family. These are just the materials I used. If you have a baby or toddler who mouths objects, be sure to use large enough objects or only have the sensory bin available when you are closely supervising your toddler.
Montessori Parts of a Leaf Work
The Montessori leaf puzzle is very simple for Zoey now, so I like to find variations for it. We did a similar activity with parts of a tree work. This work just needed the Montessori leaf puzzle and free parts of a leaf cards (subscriber freebie) from Trillium Montessori.
We used the picture and word labels for matching the parts of a leaf puzzle pieces. This was still very easy for Zoey, but it was a nice way to review the work.
Using the Fall Leaf Sensory Bin with Parts of a Leaf Scavenger Hunt for Preschoolers through Kindergarteners
I hid the parts of a leaf puzzle pieces and word labels in the sensory bin for Zoey to find.
Zoey easily matched all the word cards and the puzzle pieces before completing the puzzle.
Fall Leaf Sensory Bin Activities for Babies and Toddlers
The artificial leaves often called silk leaves can easily be washed. Zoey's 10-month-old sister, Sophia, loves to stand and walk around things. So she was able to have fun with the fall leaf sensory table when the leaves were washed and the small objects removed from the table for safety.
Another day, I added Schleich farm animals (ones that were large enough to be safe for babies and toddlers) and moved the sensory bin to the floor where 7-month-old Caleb could have fun with them.
Caleb loved the fall leaf sensory bin! Look at that smile!
Even Zoey likes using the fall leaf sensory bin/table with Schleich farm animals! If you missed the video, be sure to watch it! It's 59 seconds of pure cuteness!
Continued Fall Leaf Sensory Bin Activities – Leaf Parties
To read about our fun fall leaf parties initiated by Zoey, check out my update post: "Allow Time for Child-Led Activities This Fall."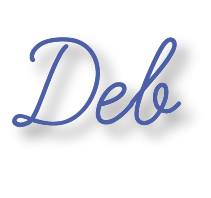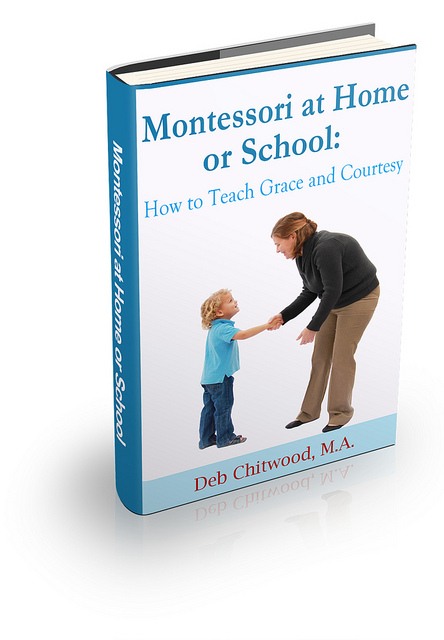 Learn more about my eBook Montessori at Home or School: How to. Teach Grace and Courtesy!
If this is your first time visiting Living Montessori Now, welcome! If you haven't already, please join us on our Living Montessori Now Facebook page where you'll find a Free Printable of the Day and lots of inspiration and ideas for parenting and teaching! And please follow me on Pinterest (lots of Montessori-, holiday-, and theme-related boards), Instagram, and YouTube. You can find me on bloglovin' and Twitter, too.
And don't forget one of the best ways to follow me by signing up for my weekly newsletter. You'll receive some awesome freebies in the process!