With all the activities we see on Instagram and Pinterest, it's easy to feel that every minute of every day needs to be filled with carefully planned activities. But some of the best and most meaningful activities will be created by children themselves. And we need to allow time for that.
With my grandchildren, I carefully prepare my home environment and plan some activities. But I allow time every day they visit for their own child-led activities. And those activities are often some of my very favorites.
All three of my grandchildren had fun with our fall leaf sensory bin.
Note: You can find resources for the sensory bin here.
Disclosure: This post contains some affiliate links (at no cost to you).
Leaf Parties Using the Fall Leaf Sensory Bin
After my grandchildren enjoyed using the fall leaf sensory bin in the ways I had planned, 4½-year-old Zoey came up with her own activity. She asked me if she could have a leaf party, throwing the leaves up in the air. I said it was fine as long as she cleaned up the leaves afterward.
Zoey had so much fun with the leaf party, throwing the leaves up in the air and letting them fall on her to the floor, cleaning them up, and doing the activity again and again. She did the activity again the next time she visited me. She did had a leaf party again another day, too! I love that she came up with a way to enjoy fall leaves in San Diego!
Child-Led Pumpkin Hammering and Pumpkin Exploration
Zoey's favorite video of herself is the one where she's hammering golf tees into a pumpkin at 22 months.
She thinks it's hilarious! So, she wanted to hammer some golf tees into a pumpkin.
I gotten a pumpkin the weekend before, but I hadn't decided what we would do with it yet. Since Zoey wanted to hammer golf tees, I found some golf tees from our golf unit and the real, child-size hammer from our Montessori By Mom Building and Blocks Toolbox.
Because she's older now, I didn't start the golf tees for Zoey but let her pound them into the pumpkin like nails. She loved the work and thought her design was great.
When she was finished, she wanted to cut the pumpkin in half.
So I cut the pumpkin in half. Then Zoey wanted to explore the pumpkin and remove the seeds. I just needed to provide the bowl.
After a little while, Zoey asked me to cut the pumpkin in half again. Then she observed the pumpkin some more before she finished removing the seeds.
Roasting Pumpkin Seeds
Zoey was interested in doing something with the seeds. I said we could roast them, although we'd have to wait until her next visit since it was almost time for her to go home.
The next visit, Zoey was ready to roast pumpkin seeds! Zoey's 10-month-old sister, Sophia, walks and is stable enough to use the Learning Tower, so I let Sophia join in the activity. Of course, she had to be watched carefully so that she didn't get any pumpkin seeds or try to go through the entry to the Learning Tower. We didn't have any problems, especially since both my daughter, Christina (who was wearing 7-month-old Caleb), and I were right there.
I had ordered this adorable baker's apron on sale from Montessori Services for both Sophia and Caleb, so Sophia got to try hers out, even though she wasn't actually baking. She had lots of fun anyway!
These all ended up being fun and memorable activities … all the better because they were child led!
See my posts with Montessori-inspired pumpkin hammering for toddlers and 20+ pumpkin hammering activities for preschoolers for lots of fun pumpkin hammering activities!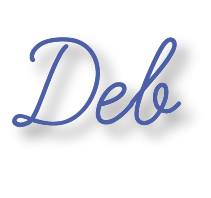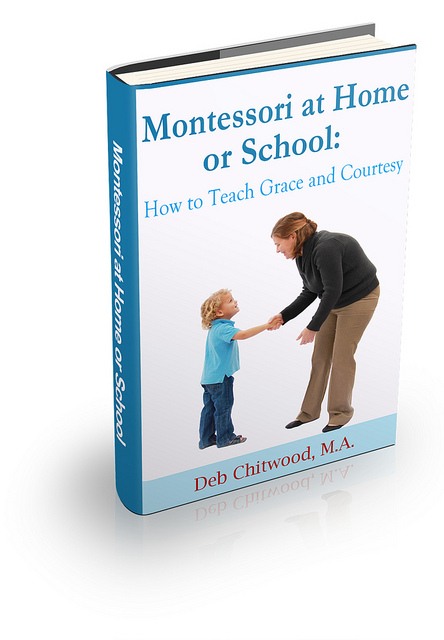 Learn more about my eBook Montessori at Home or School: How to. Teach Grace and Courtesy!
The Montessori at Home! eBook and Montessori at Home! eBook and Materials Bundle are AMAZING resources! You can learn more about them here. Buy them in the Living Montessori Now shop.
If this is your first time visiting Living Montessori Now, welcome! If you haven't already, please join us on our Living Montessori Now Facebook page where you'll find a Free Printable of the Day and lots of inspiration and ideas for parenting and teaching! And please follow me on Pinterest (lots of Montessori-, holiday-, and theme-related boards), Instagram, and YouTube. You can find me on bloglovin' and Twitter, too.
And don't forget one of the best ways to follow me by signing up for my weekly newsletter. You'll receive some awesome freebies in the process!