I've written a number of posts about two beautiful religious education programs that are Montessori based: Catechesis of the Good Shepherd (CGS) and Godly Play. I truly believe they can make religion come alive for children.
I also wrote about How to Add Godly Play to Your Homeschool. Even so, I think it can be intimidating to think of preparing a Montessori-based religious education program at home when you consider how expensive the materials can be and how beautiful many of the wooden materials are. While I love the beauty of well-crafted wooden materials, they often just aren't practical for a homeschool unless you have access to a helpful woodworker.
Interestingly, as I was searching for creative ways to prepare CGS and Godly Play materials, I found this post published today at Wonderful in an Easter Kind of Way – The Materials Aren't the Key. I love this quote:
When Jerome Berryman began his teaching, he used shelving made from boards and cinder blocks, and only one presentation material: figures for the parable of the Good Shepherd, cut from construction paper and placed in a shoe box he had spray-painted gold.
And I love this quote from the article "Store not your treasure here below":
One of my Godly Play trainers told us that the best presentation she'd ever seen was done with clothes pegs and pine cones!
My Family's Montessori-Based Religious Education at Home
When my children were little, I started an atrium and was the catechist in a Catechesis of the Good Shepherd program in an Episcopal church. There, we had beautiful wooden materials. I also used some CGS lessons and ideas at home with my children.
But our home "atrium" was much different from the one at church. Our home "atrium" consisted of one shelving unit in our homeschool classroom with prayer materials, a candle snuffer polishing activity, and a number of materials that were simply purchased (often on sale) at our local religious supply store (photo at top of post). The figures were plastic, which wasn't ideal, but they still gave my children a hands-on religious-education experience.
In CGS, the scripture is read as part of the lesson, whereas Godly Play uses storytelling without the actual scripture reading. Often, I would read the Bible scripture while my son or daughter moved the figures, or my son read the scripture while my daughter moved the figures. We were able to use this for a number of Bible stories that weren't actually part of the CGS curriculum but that worked well with our current unit study.
Ideas from Other Bloggers and Sites
A number of bloggers give wonderful inspiration with creative ideas for using Montessori-based religious education at home. Often, wool felt is used instead of wood, or Bible figures are created inexpensively with other materials such as wooden peg dolls. Wooden peg dolls are a great option for many of the figures.
Here are some posts I think are especially helpful in providing ideas that work well at home:
Godly Play: Part 1, Godly Play: Part 2, The New Godly Play Space and other Godly Play posts from Watkins Every Flavor Beans
Godly Play resources from Becky Ramsey
Godly Play posts from Explore and Express (Photo from Sneak Preview), including Godly Play 101 series
Godly Play materials posts from Wonderful in an Easter Kind of Way
Godly Play posts from All Play on Sunday
Godly Play posts from Our Country Road
Godly Play posts from The Adventures of Bear (Photo from Godly Play – Adam and Eve)
Godly Play sets on Flickr by judy_jowers
School: Opportunities for Reflection and Prayer from Spiritual Child Network
The Atrium Environment from Thoughts from the Sheepfold
Catholic Montessori Album/Manual and Catholic Montessori Albums Level II for Ages 6-9 at Montessori Candy
Catechesis of the Good Shepherd at home from Training Happy Hearts.
UPDATE: On 8/17/11, Discovery Days and Montessori Moments published a lovely example of a good shepherd and sheep for at-home use with Catechesis of the Good Shepherd.
Have you created any materials for Montessori-based religious education at home?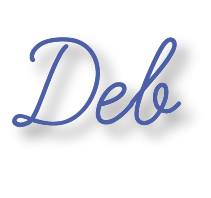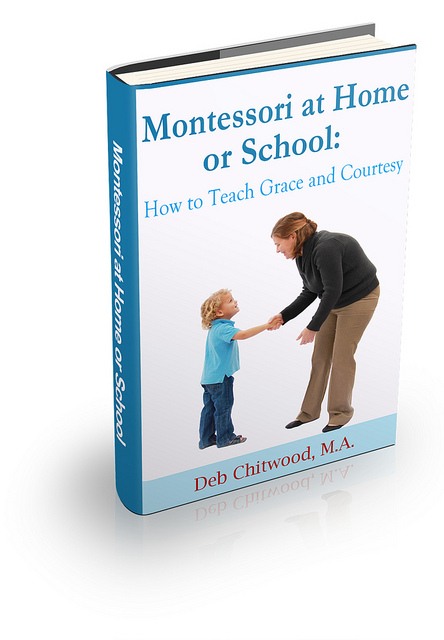 Learn more about my eBook Montessori at Home or School: How to. Teach Grace and Courtesy!
The Montessori at Home! eBook and Montessori at Home! eBook and Materials Bundle are AMAZING resources! You can learn more about them here. Buy them in the Living Montessori Now shop.
If this is your first time visiting Living Montessori Now, welcome! If you haven't already, please join us on our Living Montessori Now Facebook page where you'll find a Free Printable of the Day and lots of inspiration and ideas for parenting and teaching! And please follow me on Pinterest (lots of Montessori-, holiday-, and theme-related boards), and Twitter. You can find me on bloglovin', Instagram, and YouTube, too.
And don't forget one of the best ways to follow me by signing up for my weekly newsletter. You'll receive some awesome freebies in the process!