The Montessori math curriculum was one of the first areas that helped me fall in love with Montessori education. I was especially impressed with the brilliance of the Montessori math materials for teaching the decimal system. I still am.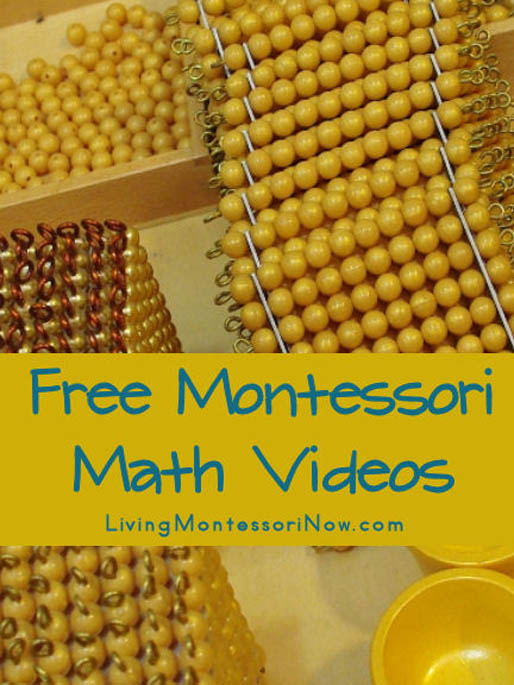 I have a post with a number of math resources: Montessori Math Activities. I also have a number of DIY Montessori math material posts if you'd like to make your own Montessori math materials: DIY Montessori Materials.
I love the "Introduction to the Montessori Math Curriculum" video that's embedded in my post on My Favorite Montessori Math Material.
Here's a recent video of "Montessori Early Childhood Math Curriculum."
A great place to look for Montessori math information is My Works Montessori. You'll see the list and progression of videos for math and other curriculum areas here: My Works Montessori. Here are all the My Works math videos on YouTube.
Here's the first My Works Montessori math video: "What Is Math?"
You'll find all the My Works Montessori videos at the My Works Montessori YouTube Channel.
I also like the Info Montessori Channel for clear, simple presentations that are true to Montessori principles. There are only three Info Montessori math videos, although they are especially helpful for anyone new to Montessori presentations: "Montessori – Numbers through Ten – The Sandpaper Numbers," "Montessori – Mathematics – Numbers through Ten – The Spindle Box," and "Montessori – Decimal System – Introduction to Quantity."
Here's "Montessori – Numbers through Ten – The Sandpaper Numbers" Video
Here are two golden bead demonstrations from the "Montessori Math Demonstrations" DVD from Educational Video Publishing:
For the rest of the Free Montessori Video Lessons series, see Free Montessori Video Lessons Online.
UPDATE: We now have a Living Montessori Now YouTube channel with videos for parents!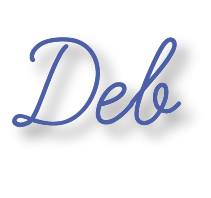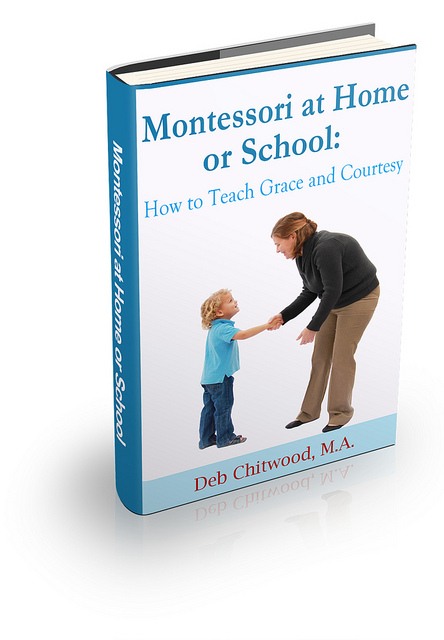 Learn more about my eBook Montessori at Home or School: How to. Teach Grace and Courtesy!
If this is your first time visiting Living Montessori Now, welcome! If you haven't already, please join us on our Living Montessori Now Facebook page where you'll find a Free Printable of the Day and lots of inspiration and ideas for parenting and teaching! And please follow me on Pinterest (lots of Montessori-, holiday-, and theme-related boards), Instagram, and YouTube. You can find me on bloglovin' and Twitter, too.
And don't forget one of the best ways to follow me by signing up for my weekly newsletter. You'll receive some awesome freebies in the process!
Photo Credit: Photo at the top of the page by Clematytedusud at Wikimedia Commons.