My daughter was a dancer from the time she was little. So, The Nutcracker became a fun part of our Christmas season. In honor of that tradition, I want to share free Nutcracker printables and ideas for creating Montessori-inspired activities using free printables.
The Nutcracker can be difficult for preschoolers to understand, but it's helpful to share a Nutcracker book and activities for preschoolers who are exposed to the Nutcracker ballet because of older siblings or those who are already taking ballet classes. A number of these activities work well through early elementary and add to older children's appreciation and understanding of The Nutcracker.
The links are for free Nutcrakcer printables for preschoolers through 1st graders (sometimes older). I don't share coloring pages unless a page has a specific educational purpose related to The Nutcracker.
Free Printables + Materials Used in the Pictured Nutcracker Activities for Preschoolers-First Graders
Disclosure: This post contains affiliate links (at no cost to you).
Illustrating the Nutcracker Activity


This activity could work well for a wide range of ages. It only requires printed out pages from the free Illustrating Tchaikovsky's The Nutcracker by Sally of Elementary Matters at Teachers Pay Teachers along with colored pencils (or another art medium) and a stapler or another way to bind the pages.
I included a copy of The Nutcracker as a way to help children understand the story. I used a classic version of The Nutcracker by E.T.A. Hoffmann (retold by Anthea Bell) with lovely illustrations by Lisbeth Zwerger. The E.T.A. Hoffmann story of the Nutcracker is different from the ballet, so you'll want to choose whichever version of The Nutcracker is best for your child or students.
You could either have the materials available on a shelf or on a table similar to the one in my photo.
Nutcracker Craft Using a Paper Tube



For this activity, I used Nutcracker Cut-Outs Using Tissue Paper Rolls from Mary Engelbreit. I show the Nutcracker craft here, although you can also create Drosselmeyer and the Mouse King. I placed everything on a Multicraft tray. The sequins are for the crown.
This is a fun activity and works on a number of fine-motor skills, too.
Tray for Making Nutcracker Decorations



This tray uses the Holiday Bookmarks: Featuring the Nutcracker by Exploring Elementary at Teachers Pay Teachers. I also used printables for Nutcracker ornaments from Nutcracker Decorations at Hugo L'Escargot.
Your child could help you laminate the finished ornaments or bookmarks as gifts. Here's the link to my favorite laminator.
Ballet Slipper Color Matching Activity

This is a fun extension to the Montessori color tablets for preschoolers! It uses Ballet Slipper Color Matching from 1+1+1=1 and Color Matching Cards from Montessori Print Shop (which can be used as a substitute for the Montessori Color Box 2). Both Montessori Print Shop materials and the color-matching ballet slippers from 1+1+1=1 follow the Montessori principle of isolation of quality.


I used a Montessori Services rug for my layout.
"One Less" Ballet Subtraction Activity


Renae from Every Star is Different has a wonderful Nutcracker unit study. "One Less" uses the Ballet One Less printable from that unit. I added a tweezers to some sequin snowflakes to add fine-motor activity.
Greater Than, Less Than Nutcracker Activity

I'm a fan of the Greater Than, Less Than Alligator. This activity is a creative extension to that concept using a free printable Nutcracker Number Game from Preschool Mom. Printable nutcrackers are included for the greater than, less than symbols. I decided to use a real nutcracker. You could actually use real nuts rather than the printables to show the nutcracker eating the greater quantity.
I like that this activity extends the greater than, less than alligator idea to become an image closer to the actual greater than, less than symbols.
Free Nutcracker Printables (of all kinds) for Preschoolers-First Graders (some printables for up to grade 3)
At PreK + K Sharing, I have lots of themed activities and presentation ideas. Please join me at PreK + K Sharing to see all my posts there over the years: Deb Chitwood at PreK + K Sharing.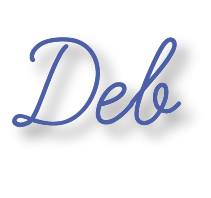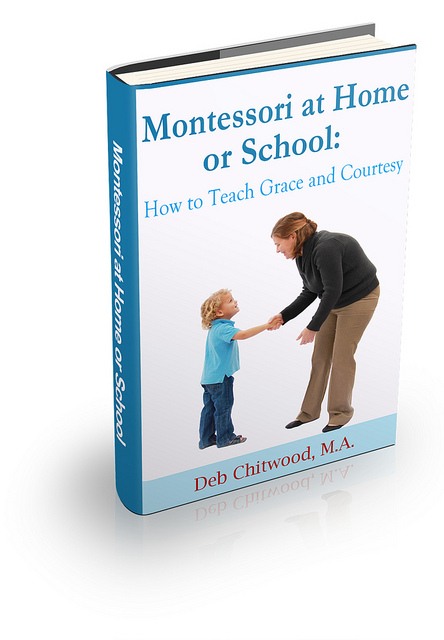 Learn more about my eBook Montessori at Home or School: How to. Teach Grace and Courtesy!
The Montessori at Home! eBook and Montessori at Home! eBook and Materials Bundle are AMAZING resources! You can learn more about them here. Buy them in the Living Montessori Now shop.
If this is your first time visiting Living Montessori Now, welcome! If you haven't already, please join us on our Living Montessori Now Facebook page where you'll find a Free Printable of the Day and lots of inspiration and ideas for parenting and teaching! And please follow me on Pinterest (lots of Montessori-, holiday-, and theme-related boards), and Twitter (blog posts by me and others along with the Parent/Teacher Daily and other interesting information). You can find me on bloglovin', Instagram, and YouTube, too.
And don't forget one of the best ways to follow me by signing up for my weekly newsletter. You'll receive some awesome freebies in the process!