Yes, it'll be here before you know it. Whether you're a teacher, homeschooler, parent, or caregiver, it can be difficult to feel prepared for the new school year. But I have something to help make back to school easier. I'm one of the authors of the Mega Back to School Bundle with $360 worth of resources for only $24.95! You'll get a variety of digital downloads for preschoolers through first and second graders! This bundle is available at 93% off the normal price of all the resources for a limited time only.
This bundle is available for a limited time. (Available until September 1, 2017 11:59pm CT)
52 Products
Retail Value: $360
Sale Price: $24.95
Savings of 93%!
Disclosure: I'm an author and affiliate for this bundle (at no cost to you).
Mega Back to School Bundle has a variety of activities for kids … and some of them are specifically Montessori inspired!
You'll find printables in the following:
Colors

Shapes

Art

Alphabet

Numbers

Addition/Subtraction

Fine Motor Skills

Handwriting

..and more
There are even 12 bonuses:
Back to School ABC Puzzle with Pete the Cat
School Bus Addition Mats
Planets Dice Game Printable
Leaf Identification Cards
Construction Truck Counting Mats
Letter A Printable Pack
Apple Theme Sight Word Game
Ultimate boredom buster
Autumn Vocabulary and Silhouette Match Cards
Back to School Themed I Spy Game
Get Ready For Kindergarten Checklist
Raccoon Do-a-Dot Printable and Resources for a Kissing Hand Unit
You really have to go to the Mega Back to School Bundle to properly see everything that's included.
The resources in the image below are specifically designed as Montessori resources. And there are many more resources in the bundle that are Montessori compatible! Of course, the Montessori resources are also great for families, caregivers, and teachers who don't consider themselves Montessori!
Here's a list of all the products in the bundle (and images of a few awesome products):
Preschool
Science Pack for Preschool & Kindergarten
Jump into science with this set of 30 hands-on worksheets designed for preschoolers and kindergartners to explore Life Science, Physical Science and Earth Science concepts! Learn about our bodies and the world around us while sorting, classifying, predicting and observing. Also practice fine motor skills while cutting, pasting and coloring these hands-on worksheets.
The Ultimate Alphabet Activity Bundle
A collection of alphabet activities designed to go along with with alphabet crafts.
Farm Fine Motor Pack
The Farm Fine Motor Pack includes more than 40 pages of farm-themed fine motor activities for children. These print-and-play activities support the development of a range of fine motor skills including pincer grasp, lacing, tracing, tweezing, drawing shapes, q-tip writing, pin punching, hole punching, and cutting with scissors.
Beginning Sounds Activity Pack
Students will practice beginning sound recognition with puzzles, matching, card games, play dough mats, sorting mats, BINGO games and more! A great addition to your word work activities.
Ultimate Preschool Printable Bundle
Make your next home preschool year easier than ever and a whole lot more fun with the Ultimate Preschool Printable Bundle! Over 600 pages of activities covering everything from the letters of the alphabet and colors, to shapes, numbers, and fine motor skills!
Play-Based Learning Rainbow Activity Booklet
Get colouring pages, play-based learning prompts, recipes for sensory play and more. Through these 15 pages, you'll find prompts to promote numeracy, fine motor skills, colour, word, letter, and number recognition!
Fall Activities Bundle
Don't miss this gorgeous FALL Montessori Inspired Activities Pack! With 60+ pages of activities, All activities are easy to print and ready to go.
Fall Season and Holiday Activity Bundle
The Fall Season and Holiday Pack includes four sets of printables perfect for preschool learning in autumn. Each pack offers six hands-on, reusable games and activities. Included are Autumn, Apples, Halloween, and Turkey activity packs.
All About Fall Preschool Pack
This pack of ten preschool activities is perfect for celebrating fall! From color sorting, to counting, cutting, oral language development and much much more, your students will practice valuable skills while having fun!
Life cycle of a blackbird in Spanish, English and Bilingual
This Montessori inspired life cycle or a blackbird pack is made using only real photos. It is perfect to introduce science to preschoolers.
Hands On Alphabet for Preschoolers
Hands-On Alphabet for Preschoolers is a workbook designed to help anyone teach the letters of the alphabet. Using fun and creative methods of learning, this book will:
Teach your child to recognize both upper and lower case letters

Teach your child to write both the upper and lower case letters

Expose them to the beginning sounds of words
Apple Preschool Matching Worksheets
These fun apple preschool matching worksheets are a neat way to help preschoolers practice recognizing similar items! Both color and line art versions, as well as a full answer key, are provided.
Preschool Assessments
This printable preschool assessment pack provides a variety of tools as well as record keeping resources These assessments include ways to assess and record the alphabet, shapes, colors, numbers and more.
Counting Playdough Mats
2 printable play dough mat sets. One for counting to 10, and one for 'making 10' through addition.
50 Transportation Crafts for Little Kids
50 easy crafts of for young children that feature cars, boats, trucks, airplanes, trains, buses, and more!
HEEP (Hands-on Energetic Easy Preschool) Curriculum
A weekly themed, book-based preschool curriculum with art, math, science, literacy, and more fun, active learning projects for young children. Also includes over 100 pages of printable pages! Ideal for homeschool preschool and a wonderful resource for larger programs!
Montessori Inspiration at Home: Practical Life Skills – Toddler Series
This Montessori inspired book is a helpful resource for practical life skills for toddlers. All together it includes over 100 pages, of easy to follow ideas, for caregivers to use with their children. Included are 60+ pages of printables and resources, including Spanish printables!
Honey Bee Educational Bundle
This 30+ page honey bee printable pack includes the life-cycle of a bee (spinner), life-cycle 3-part cards, cut & paste activities, anatomy of a bee, writing practice using print and D'Nealian style font, and 3-part card number work (0-10).
A to Z Science for Toddlers and Preschoolers
An introduction to science for ages 2 to 5. Includes one science activity for each letter of the alphabet .
Apple ABC Letter Find
You can trace that letter then dot or color the letter on the apple. Plus this is a No Prep printable. That means you can just print and use them. It has uppercase or lowercase for all 26 letters.
Farm Printable Set
Quick print and use farm themed learning printables for preschool.
Skittles Math: Hands On Lessons and Games
This collection of resources provides fun, hands on ways to explore math in the early years using a tasty manipulative: Skittles candy! This is the perfect way for kids in Preschool to first grade to explore important topics such as sorting, counting, graphing, comparing quantities, addition and subtraction, shapes, patterns, estimation and more. Color and black and white versions are included.
Kindergarten
Self-Awareness, Friends, & Family Bundled Unit Study
With at least two weeks worth of learning material focusing on "self", family, friends, and a child's life, this is a perfect introductory learning pack for the school year whether at home or in a traditional classroom.
Pet theme learning and activity pack
Each activity as its own instruction sheet on how to do and use that particular activity pack. There are 5+ pet themed activities plus variations on how to play and learn with each.
Preschool Assessment Portfolio
Track a child's yearly growth with this assessment portfolio designed for work samples and photographs.
All About Apples Printable Learning Pack
A perfect early learning apple unit with math, literacy activities, logic puzzles and more!
Apple No Prep Math for Kindergarten
30 pages of no prep math for kindergarteners. Includes number sense, tally marks, graphing, simple addition, writing numbers, and more. And all with an Apple Theme!
Grade 1 – 2
Printable Alligator Math Game
Learning Greater Than, Less Than, and Equals with Alligator Math – kids have fun with the alligator mouth representing the less than and greater than signs.
8 Super Cool Dry Ice Experiments for Kids
8 Super Cool Dry Ice Science Experiments contains breathtaking science experiments that will amaze kids ages 5 and up. All of the activities are suitable for the classroom or at home, for small groups or large classroom demonstrations alike and contain a printable worksheet that is meant to help students process the information they learn during each science experiment. Students will not only be blown away by these impressive projects, but they will also learn their first science lessons in changing states of matter, density, solubility, acids/bases, and pressure vs. temperature.
Fall ABC Order Literacy Center Sets
Kids can practice alphabetical order with these 4 hands-on, differentiated ABC Order literacy center sets and related worksheets. Includes 4 seasonal sets: Back to School, Cute Monsters, Thanksgiving, and Gingerbread Boy/Girl.
Mixed: Preschool to Grade 2
Six Traits Checklists and Rubrics
Help your students assess their own writing using the six traits checklists and six traits posters! A checklist is included for each trait with 4 questions for the students to answer about their writing. Page sized posters with REAL PICTURES are also included for each of the six traits!
Alphabet Posters
Your preschool and kindergarten students are going to LOVE Alphabet Picture Posters! This pack includes 26 posters that each contain a letter and several pictures that start with the given letter. There is a color version and black and white version.
Food and Nutrition Printables
With this pack children will gain crucial knowledge about nutrition and healthy foods, find out where our food comes from.
Drawing Based on Reading Comprehension
A great way to check for comprehension, practice reading as well as letting kids have fun drawing!
Initial Sound Booklets
Do you have a child who's ready to learn his sounds but not sure where to start? Here's a PDF of initial sound booklets that are super easy to assemble!
Crafts to Go
100 Easy Crafts for Kids for all occasions – each with step by step instructions and supplies list.
Montessori inspired weather and water cycle printables
These Water Cycle and weather printables are perfect for creating hands on learning activities! You can use them to teach children about weather, including the water cycle. Practice fine motor activities with pin poking printables, or you can use them to practice tracing.
Fun Felt Busy Box Ideas
14 Fun Felt Busy Box Ideas with templates to make for your young child or as a gift. These busy boxes are great for on-the-go-educational activities during traveling, waiting times or quiet time.
An Introduction to STEAM for Early Elementary
An introduction to STEAM (Science, Technology, Engineering, Arts and Math) for early Elementary. Includes three fun activities – making plastic toys from milk, exploring the senses, and bubble science, plus a coloring page, word search and crossword puzzle to learn vocabulary words.
100+ Word Problems
With over 100 word problems, these printables will help your students become confident solving word problems. The bright pages and fun topics get children excited about learning. The hands – on activities such as number lines, ten frames, and equation build number sense.
Activity Dice Pack
The Dice Games Activity Pack contains 15 fun and engaging dice printables designed to get your child creating, moving, and exploring the world around them. From silly shakes to drawing shapes, these dice games are perfect for the classroom or for a fun after school activity.
Kids Yoga Class Ideas PDF Download
Fun and simple themes with monthly yoga poses and kids books recommendations! To spark your imagination, each monthly theme includes five yoga poses for kids and five recommended children's books. This 31-page eBook is for teachers, parents, kids yoga teachers, caregivers, and health practitioners looking for simple, convenient ways to add yoga into your curriculum, classes, or home life. Age group: Toddlers to Early Primary, ages 3 to 8.
Alphabet Letter Sound Mats
These beginning alphabet letter sound mats contain images and mats for all of the alphabet letters. They are perfect for literacy centers. Just print, cut, laminate, add velcro and it is all ready! You will find 26 alphabet mats with six card slots.
Pancake Craftivities
Included are templates for two simple pancake craftivities (crafts + activities) celebrating making and enjoying pancakes! Students color, write about how they cook pancakes, and cut and glue the utensils and pocket to an apron. Then, students decorate pancakes with their favorite topping and write about what they like to eat on their pancakes.
I Know My Colors! Mini Folding Books Bundle
Learn all about colors with these cute, printable mini folding books! The I Know My Colors! Mini Folding Books Bundle includes 57 different books focusing on 11 colors: black, blue, brown, gray/grey, green, orange, pink, purple, red, white, and yellow. Read the books, color them, fill in the blanks with color words – there's something to do for toddlers, preschoolers, and kindergarteners!
Montessori Inspired Dinosaur Printable Pack Bundle
This Montessori-inspired bundle includes includes 80 pages of language, math, science, culture, and music dinosaur themed activities for children.
Personal Space Social Skill Pack
This social skill pack is designed to reinforce concepts of personal space with kids in a fun way, using bright colorful aliens to illustrate the differences between being a space invader (aka showing bad personal space) and being a friend who shows good personal space.
Emotion Paper Doll Kit
Instead of dresses, this paper doll changes faces and exhibits a wide range of emotions! With the help of this kit, children develop the necessary vocabulary for expressing their emotions and learn to read the body language of their peers.
I Have, Who Has? Dinosaur Game Pack
Fun I Have, Who Has? Dinosaur Game Pack with types of dinosaurs. Printable pack includes a game using photos of dinosaur models and another game using drawings of dinosaurs. Games can be used for cooperative play or competitive play for a variety of ages.
Superkids Sensory Break Cards for Busy Kids
These printable Superhero Brain Break and Sensory Break Cards are designed to help you lead your child(ren) through guided movements in between long periods of sitting. These are great for in between classes, church services, connecting flights, long driving stints and more! Plus, they're all based around Superhero movements which makes them a ton of fun for kids!
Animal Groups Sorting Cards
These cards present children different animal groups of the animal kingdom and show their members. They are used for sorting and classification. The material includes such animal groups as molluscs; sponges; corals and jellyfish; crustaceans; insects; arachnids; worms; fish; amphibians; birds; reptiles; mammals.
BONUS Printables
Back to School ABC Puzzle with Pete the Cat
School Bus Addition Mats
Planets Dice Game Printable
Leaf Identification Cards
Construction Truck Counting Mats
Letter A Printable Pack
Apple Theme Sight Word Game
Ultimate boredom buster
Autumn Vocabulary and Silhouette Match Cards
Back to School Themed I Spy Game
Get Ready For Kindergarten Checklist
Raccoon Do-a-Dot Printable and Resources for a Kissing Hand Unit
See all the images with descriptions and get your Mega Back to School Bundle here!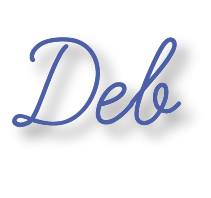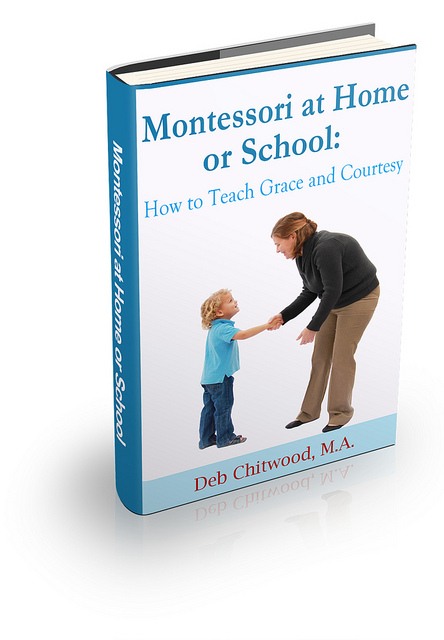 Learn more about my eBook Montessori at Home or School: How to. Teach Grace and Courtesy! I'm also one of the coauthors of the book Learn with Play – 150+ Activities for Year-round Fun & Learning!
The Montessori at Home! eBook and Montessori at Home! eBook and Materials Bundle are AMAZING resources! You can learn more about them here. Buy them in the Living Montessori Now shop.
If this is your first time visiting Living Montessori Now, welcome! If you haven't already, please join us on our Living Montessori Now Facebook pagewhere you'll find a Free Printable of the Day and lots of inspiration and ideas for parenting and teaching! And please follow me on Pinterest (lots of Montessori-, holiday-, and theme-related boards), Twitter (blog posts by me and others along with the Parent/Teacher Daily and other interesting information), and Google+ (post updates). You can find me on bloglovin', Instagram, and YouTube, too.
And don't forget one of the best ways to follow me by signing up for my weekly newsletter. You'll get two awesome freebies (and a monthly subscriber freebie) in the process!
May be linked to Practical Mondays Link Up, LouLou Girls, Tasty Tuesdays, A Little Bird Told Me Linky Party, Link-ups at Squishable Baby, Sharing Saturday