I'm having lots of fun taking part in the ShareASmile Project! Through my other blog, Bits of Positivity, I'm one of eight bloggers participating in a Smile-a-Thon to raise money for surgeries to repair cleft lip, cleft palate, and other facial deformities in children around the world.
Our main ShareASmile activity is to find and photograph spontaneous smileys (smiley faces found in everyday objects) and upload them to the Spontaneous Smiley website. Spontaneous Smiley donates $1 to Operation Smile for every photo uploaded! For more information about the ShareASmile project, read my Share a Smile posts.
You don't have to be part of the ShareASmile bloggers' project to help out and have fun with your child at the same time. You can encourage your child to make a difference while having fun looking for smiles. And focusing on finding smiles is definitely a happy, positive activity!
Spontaneous Smileys
Here are some examples of the spontaneous smileys I've found recently:
Smile Hunt
I don't have young children at home anymore, but I still had fun going on walks to search for spontaneous smileys. It would be even more fun with children – and there are many skills you can help your child develop at the same time.
I had a post previously on Montessori-Inspired Photography for Kids. I actually used a smiley photo album because it was my smiley-loving now-adult daughter's first photo album.
The photo at the top of this post is an example of a tray you could create to encourage your child to find smiles. Older children could be encouraged to find and photograph spontaneous smileys to help Operation Smile.
With a younger child, you could go on a smile hunt to find smiles of any kind, whether it's a spontaneous smiley, the smile on a doll, or the smile on your neighbor's face. Finding spontaneous smileys is great for visual discrimination skills, but young children will probably feel more successful if they just hunt for any smiles. For young children, you could find the spontaneous smileys and help your child identify them at the time and later in the photograph. Your child could find the other smiles.
Smiley-Inspired Activities for Children
Count the smiles you find: "1 smile, 2 smiles…"
Allow your child to photograph any smiles he or she finds.
You could have a photography tray similar to the ones in the photographs with a camera for your child to photograph smiles at any time. See the Montessori-Inspired Photography for Kids post for more ideas on presenting photography activities.
Encourage your child to keep a smile journal. It could be a purchased notebook similar to the one in the photo at the top of the page or a handmade smile journal. Your child could draw pictures of discovered smiles or number and record smiles in any way appropriate for your child's ability level.
Have a smile photo album like the one in the photos for your child to insert either spontaneous smileys or his or her favorite smile photos. If you show your child how to carefully handle and insert the photos into the photo album, you'll be giving your child a helpful practical life lesson at the same time.
If your child is interested and would find the activity meaningful, have him or her help you upload any spontaneous smileys to the Spontaneous Smiley website. If you upload any spontaneous smiles during March, be sure to put "Elizabeth sent me" in the "Who are You?" section. (Elizabeth from Broken Treasures organized the Smile-a-Thon.)
For young children, prepare activity trays using smiley images and/or 3-dimensional smiley objects to create hands-on learning activities.
Create an Operation Smile homeschool unit study or include Operation Smile in your geography studies and cleft lip and cleft palate in your anatomy studies.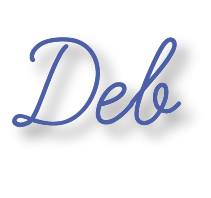 Learn more about my eBook Montessori at Home or School: How to. Teach Grace and Courtesy!
If this is your first time visiting Living Montessori Now, welcome! If you haven't already, please join us on our Living Montessori Now Facebook page where you'll find a Free Printable of the Day and lots of inspiration and ideas for parenting and teaching! And please follow me on Instagram, Pinterest (lots of Montessori-, holiday-, and theme-related boards), and YouTube. While you're here, please check out the Living Montessori Now shop.
And don't forget one of the best ways to follow me by signing up for my weekly newsletter. You'll receive some awesome freebies in the process!