Many young children find the human skeleton scary, especially if the skeleton images they've seen are ones at Halloween. I love having a skeleton unit (mini or large) before Halloween to help ease any fears about skeletons and to give children a better understanding of skeletons in general.
Even though we have our monthly theme, I have a mini skeleton unit on our practical life/language/cultural shelf for my 3¾-year-old granddaughter, Zoey. She's had a great time with the hands-on skeleton activities already!
Disclosure: This post contains some affiliate links (at no cost to you). This post uses a material from one of my sponsors, Montessori Print Shop.
Activities for Our Montessori-Inspired Human Skeleton Shelf
You'll have your shelves set up for whatever is best for your family or classroom. Because of limited space in my home, I have one shelving unit with my monthly themed activities and a mixture of curriculum areas in my other shelves.
Our mini skeleton unit is on our practical life/language/cultural shelves. Here are the skeleton activities I have:
Zoey enjoyed all the activities, although she especially loves the 5-layer wooden puzzle girl. The Melissa and Doug magnetic puzzle and Janod magnetic puzzle are both fun, but only one layer can be used at a time. Zoey especially likes putting all the layers in the puzzle and talking about each body system.
Zoey also loved using the skeleton nomenclature cards with the Janod skeleton puzzle. This puzzle is more challenging than the other two, so Zoey was especially proud of herself for putting it together without difficulty. Then I had her match the pictures of 9 of the types of bones in the skeleton. She was very proud of her work! I only gave her 9 types of bones for the first day, but I'll be adding more as she becomes comfortable with all those names.
There are 25 pairs of cards, so these are great for a wide variety of ages! Older children can read the words to match the words with the correct bones. If you like to have younger children match the shape of the words, that's another option, too.
Did Zoey find skeletons less scary by the time we finished our first day's work? Yes, she did! She told her grandpa and parents that "skeletons aren't scary. They're just bones. But they're a little bit scary." LOL! Hopefully, they won't be scary at all by the time Halloween arrives!
The Montessori at Home! eBook and Materials Bundle Available Exclusively at Living Montessori Now – with new, reduced price!!!
Here's the list of 21 printable Montessori materials included in the bundle:
Phases of the Moon (3-part cards & chart)
Animals of the Continents
Continents 3-Part Cards
Land & Water Form Photo Book
World – Control Maps, Masters and Labels
Moveable Alphabet – Print – (includes full instructions)
Sentence Cards – Step 1 – Set 1
Word and Picture Cards – Step 1 – Read Pictures
1-100 Math Series
Geometric Matching Cards
Geometric Solids 3-Part Cards – Blue
Skeleton Nomenclature Cards
Tree Nomenclature Cards
Phonics Sound and Picture Sorting
Association of Objects
What Does Not Belong
The Five Senses
Plant or Animal?
Animals and Their Names
Color Grading Cards
Metal Insets – Shape Outlines
More Hands-on Fun with Montessori-Inspired Skeleton Activities
Free Skeleton Printables and Montessori-Inspired Skeleton Activities
Montessori-Inspired Skeleton Unit
2022 ANATOMY UNIT WITH GREAT SKELETON ACTIVITIES AT 50% OFF!
Little Hands Learn has a wonderful anatomy unit with some amazing skeleton activities! I made the large, connected skeleton with my 4-year-old grandson, Caleb. He was sooo excited! We spent about 1½ hours making the skeleton, reading about the skeleton, labeling the large skeleton with little labels and control chart from the Little Hands Learn Anatomy unit, playing fun skeleton songs, and having Caleb dance with the skeleton! It's perfect for Halloween, Día de los Muertos (Day of the Dead), and an anatomy unit. Right now, it's on the wall for our after-Halloween Halloween party with Caleb and my grandddaughters.
Here's a sweet video of Caleb his second day with the skeleton:
View this post on Instagram
LITTLE HANDS LEARN has beautiful unit studies and is having an end-of-the-month Flash Sale! Get 50% OFF ALL the unit studies (including the anatomy unit), Montessori plans (language, math, & sensorial), and 7 Continent Studies! The sale lasts until November 3, 2022.*Simply use this coupon code at checkout: HARVESTSALE50. See everything at Little Hands Learn here!
Day of the Dead Skeleton Activities with Free Printable from Every Star Is Different
Human Body and Kids' Halloween Activities Pinterest Boards
Follow Deb @ Living Montessori Now's board Human Body Unit Study on Pinterest.
You'll find more human skeletal system activities of all kinds on my
Human Body Pinterest Board
as well as more Halloween skeleton activities on my
Kids' Halloween Activities Board
.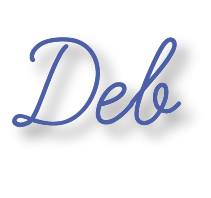 Learn more about my eBook Montessori at Home or School: How to. Teach Grace and Courtesy!
If this is your first time visiting Living Montessori Now, welcome! If you haven't already, please join us on our Living Montessori Now Facebook page where you'll find a Free Printable of the Day and lots of inspiration and ideas for parenting and teaching! And please follow me on Instagram, Pinterest (lots of Montessori-, holiday-, and theme-related boards), and YouTube. While you're here, please check out the Living Montessori Now shop.
And don't forget one of the best ways to follow me by signing up for my weekly newsletter. You'll receive some awesome freebies in the process!