As a former homeschooler, I can't think about Halloween without thinking about a skeleton unit. I've been wanting to research free skeleton printables, and I had two good excuses to do that for today's post.
Disclosure: This post contains affiliate links (at no cost to you)
My 23-month-old granddaughter, Zoey, has been in love with The Body (First Discoveries) book since she was a young toddler. And today's focus in the 12 Months of Montessori Learning series is biology. So here we go.
Disclaimer for anyone who feels their toddler should be doing all the activities I prepare for my toddler granddaughter: I prepare more activities than I prepared for my own children when they were toddlers or preschoolers. That's mainly because I'm a blogger and like to give you a variety of activities to choose from. All children are different, and many of the activities are appropriate for toddlers through preschoolers or even early elementary, depending on your individual child. I have limited shelf space in my home, so I wouldn't need a lot of activities. Often, I'll have photos of Zoey doing an activity so that you can see an idea of how to present it with your child … and because Zoey loves to work with every activity she sees at my home at least once. I typically only keep Zoey's favorite activities (or the activities that meet her specific needs at the time) on the shelves. Please only choose the activities that meet your child's needs and interests … and don't worry at all about the rest.
Montessori-Inspired Skeleton Activities Using Free Printables
I'm very excited about the free printables I found. They're perfect for creating activities for multiple ages from toddlers through high schoolers. That's right … two of the activities would even be great for high-school kids focusing on human anatomy in their biology class!
The expense for these activities is minimal once you have trays and baskets other than cardstock and lamination (unless you choose not to laminate your activities, and then your expense will be even less).
Skeleton Paper Dolls for Toddlers and Preschoolers
Free Printable: Skeleton Paper Dolls from Peonies & Poppy Seeds. For Zoey, I especially appreciated that it's a non-scary way to introduce the human skeleton. Unfortunately, the blog and skeleton paper dolls are no longer available. You can get a different set of free skeleton paper dolls by Melanie Ponchot at Teachers Pay Teachers.
The printable has traditional paper-doll clothes with tabs. I wanted to use it for a toddler, so I cut off the tabs and added Velcro thin clear circles (3/8 in.) to the skeleton bodies and clothes backs. This was actually very simple to do, and I'm not an artsy or craftsy person. (That's why I rely on printables to be able to easily prepare attractive activities.)
Note: to make the clothes gender-neutral, you could just print out two copies of the boy skeleton's clothes. There are even Halloween costumes for the skeletons, which is extra fun for Halloween.
The tray is a Multicraft tray, and the small basket is a Montessori Services basket. Zoey is used to getting out a rug for her work. (See "Introducing Montessori Rules and Routines to a Toddler.") I keep two sizes of Montessori Services hemmed work rugs rolled up in the corner. Zoey is proud that she knows how to take work out, put it on a rug, and put everything away at the end.
To introduce the work, I first read The Body to Zoey. You'll notice in the photo that our book is called The Human Body. That's because we still have the older copy from when we homeschooled. I love that this book is easy to adapt for a toddler or read in more detail. Zoey especially loves the look and feel of the transparent pages. We have a number of books in this series. Zoey loves them all, but this has always been her favorite.
Zoey was able to use the paper doll clothes with the Velcro fasteners. Of course, like most toddlers and preschoolers, she loves Velcro! This activity will be a nice pre-Halloween activity for our shelves. Except for the Halloween costumes, it would work well at any time of year.
X-Ray Matching Activity

Free Printable: Children's X-Rays from Tried & True
I LOVE this activity for introducing skeletons! I'm mainly focusing on the human skeleton today, but I like the idea of using the animals (in addition to the body parts) in this printable to show how skeletons vary. If you'd like to go into more depth with animal skeletons, you'll find lots of animal information and activities in my "Montessori-Inspired Animal Units" post. You'll find more free animal skeleton printables in my "Montessori-Inspired Skeleton Unit."
This printable is designed to be used with a light table, but you can use it without. Your child could hold the matching pages up to a window if you don't have a light table. Tried & True recommends using vellum for the x-ray and regular typing paper for the body-part overlay. Be sure to read the post there for some helpful tips.
Life-Size Skeleton Puzzle
Free Printables: Life-Size Juvenile Skeleton from eSkeleton (For older children, add tags from Label Your Costume Activity by Kids Activities Blog)
I've been in love with this skeleton puzzle printable ever since I first saw it used on Spell Outloud in 2011. This is actually a life-size juvenile puzzle. There's a life-size adult skeleton printable at eSkeleton, too. It has more pieces and would be great for high-school age kids who are working on the skeletal system in biology. Even better for high-school students is the free life-size skeleton printable at RavensBlight … it's amazingly realistic!
Young children could simply put the juvenile skeleton puzzle together and learn some of the basic bone names. Children who can read could add tags from the free Label Your Costume Activity printable at Kids Activities Blog. High-school students could create their own labels, going into as much depth as possible in naming the bones.
For Hannah Montana fans, here's a fun way to add interest to learning the names of the bones ("The Bone Dance")
Roll-a-Skeleton Game
Free Printables: Roll a Skeleton Game from Real Teachers Learn at Teachers Pay Teachers, Printable Skeleton Template from PaperZip, and Labeled Human Skeleton Diagram from Tim's Printables
This is another skeleton activity that can be used for a wide age range. Advanced preschoolers as well as high-school students could have fun with it! I added the labeled human skeleton diagram as a control of error. I cut apart the skeleton template according to the roll-a-skeleton game card, keeping the vertebrae with the rib cage. You'd need to explain that the vertebrae were included there to make the puzzle complete.
You could have parts for each child playing if you want to use the activity as a competitive game. You could also have your children use this as a cooperative game by having them take turns rolling the dice to complete one skeleton. See my cooperative game suggestions for ideas on helping children develop sportsmanship either way.
When the skeleton is complete, your child could use tape and small brads to make a Halloween skeleton decoration.
Skeleton Number Puzzles and Tally Activity
Free Printable: Skeleton Number Puzzles from Teaching Momster
OK, so this isn't a biology activity. But I use unit studies a lot, so I often add activities using more than one curricular area. You'll find more than one version of the number puzzles 1-10 in the printable. Just choose whichever version is best for your child or students. I decided to add a 3-D manipulative for teaching tally marks by adding cotton swab "bones."
Here's the layout. I think it's a fun way for children to learn how to make tally marks!
Bone and Magnifying Glass Word Families
Free Printable: Dinosaur Bones, Word Families by Katie Mense at Teachers Pay Teachers
This time I'm adding a phonics printable and activity. I'm a fan of magnifying glass activities in printables. (You'll see a number of printables that require a magnifying glass in my "Free Magnifying Glass Phonics Printables and Activities." post)
This printable is really for a dinosaur bone activity, but it would work well in a skeleton unit. The activity would be appropriate for preschoolers through first graders who are learning to read.
Skeleton Resources (Non-Printable)
There are some amazing hands-on materials available online to add to a skeletal unit.

Skeleton Products from Montessori Services

More Free Skeleton Printables for Preschoolers-First Graders (some printables for up through high school)
More Montessori-Inspired Skeleton Activities
Hands-on Fun with Montessori-Inspired Human Skeleton Activities
Montessori-Inspired Skeleton Unit (my roundup post)
Day of the Dead Skeleton Activities with Free Printable from Every Star Is Different (both human and animal skeletons)

This post is part of the 12 Months of Montessori Learning series!
12 Months of Montessori Series – Biology
Natural Beach Living ~ The Natural Homeschool ~ Living Montessori Now ~ Planting Peas
The Kavanaugh Report ~ Mama's Happy Hive ~ Study at Home Mama ~ Child Led Life
The Pinay Homeschooler ~ Every Star Is Different ~ Grace and Green Pastures
You'll find enough hands-on skeleton activities here to help any age of child learn about the bones of the body. This is also a great refresher for adults!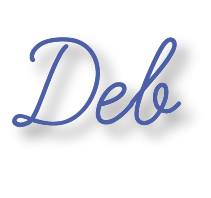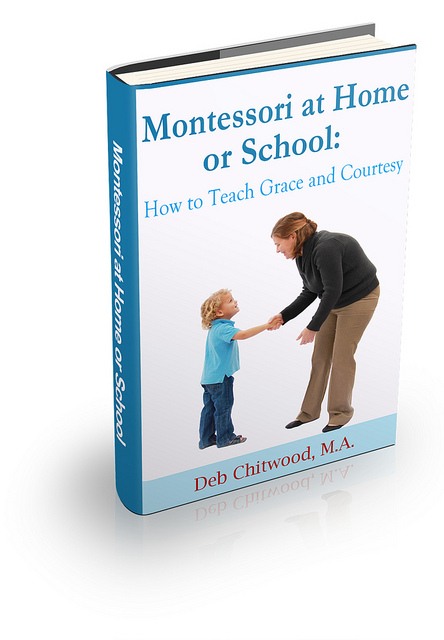 Learn more about my eBook Montessori at Home or School: How to. Teach Grace and Courtesy!
If this is your first time visiting Living Montessori Now, welcome! If you haven't already, please join us on our Living Montessori Now Facebook page where you'll find a Free Printable of the Day and lots of inspiration and ideas for parenting and teaching! And please follow me on Pinterest (lots of Montessori-, holiday-, and theme-related boards), Instagram, and YouTube. You can find me on bloglovin' and Twitter, too.
And don't forget one of the best ways to follow me by signing up for my weekly newsletter. You'll receive some awesome freebies in the process!