Human anatomy can be a fascinating subject, and many children especially enjoy studying bones. A variety of Montessori-inspired skeleton activities can be used to create a multi-level skeleton unit for preschoolers on up.
October is a fun time to study skeletons. While it might be most logical to study the skeletal system as a part of a whole human anatomy unit, the weeks before Halloween add special interest to the study. Of course, a skeleton unit study is great at any time.
Disclosure: This post contains some affiliate links (at no cost to you).
Here are some wonderful Montessori-inspired skeleton printables and activities I found online:
Montessori-Inspired Human Skeleton Printables
You can get the Montessori Print Shop skeleton nomenclature cards as part of the Montessori at Home eBook and Materials Bundle (over $60 worth of materials available exclusively at Living Montessori Now for only $14.95)! If you only want the skeleton nomenclature cards, you can get those from Montessori Print Shop for $3.00.
2022 ANATOMY UNIT WITH GREAT SKELETON ACTIVITIES AT 50% OFF!
Little Hands Learn has a wonderful anatomy unit with some amazing skeleton activities! I made the large, connected skeleton with my 4-year-old grandson, Caleb. He was sooo excited! We spent about 1½ hours making the skeleton, reading about the skeleton, labeling the large skeleton with little labels and control chart from the Little Hands Learn Anatomy unit, playing fun skeleton songs, and having Caleb dance with the skeleton! It's perfect for Halloween, Día de los Muertos (Day of the Dead), and an anatomy unit. Right now, it's on the wall for our after-Halloween Halloween party with Caleb and my grandddaughters.
Here's a sweet video of Caleb his second day with the skeleton:
View this post on Instagram
LITTLE HANDS LEARN has beautiful unit studies and is having an end-of-the-month Flash Sale! Get 50% OFF ALL the unit studies (including the anatomy unit), Montessori plans (language, math, & sensorial), and 7 Continent Studies! The sale lasts until November 3, 2022.*Simply use this coupon code at checkout: HARVESTSALE50. See everything at Little Hands Learn here!
Free Human Skeleton 3-Part Cards and Book from Montessori Workjobs
Free Bones Printables from Spell Outloud
Montessori-Inspired Human Skeleton Activities
Added Printables and Activities: Free Skeleton Printables and Montessori Inspired Skeleton Activities (2015 post)
Hands-on Fun with Montessori-Inspired Human Skeleton Activities (2017 post)
Parts of a Skeleton and Sensory Tub – The Human Body from Counting Coconuts
Human Body: Learning about Bones (photo) and Human Body: Simple Model of a Backbone from Spell Outloud as well as Letter Xx is for X-Ray by Maureen from Spell Outloud at Totally Tots
Measuring a Growing Skeleton from Chasing Cheerios
Life-Sized Body Map Kid's Art Project from Pink and Green Mama (Unfortunately, the blog is no longer available.)
X-Ray/Bone Craft from Inspired Montessori and Arts at Dundee Montessori
Skeleton Work from Montessori Journey
Skeleton Posts from The Home Teacher
Glow in the Dark Skeleton from Little Wonders' Days (Blog is no longer available.)
Human Body Unit: Starting Off Again with the Skeleton, Human Body Unit: The Hand, and Human Body (Preschool Unit) – Bones/The Skeleton from The Homeschool Den
Human Anatomy – The Skeletal System, including pasta skeletons, from Mama of Many Blessings
Labeling a Skeleton from We Don't Need No Education
Body Parts, Skeletal System, including Box of Bones Puzzle (online elementary activities that aren't specifically Montessori but are very cool yet without pinnable images) from I. Science MaTe
Montessori-Inspired Animal Skeleton Activities
If you're using a logical sequence, animal skeletons would be studied first, although you might want to just study human skeletons before Halloween.
Bone Unit and Skeleton Unit Lay Out for Parent Day from Inspired Montessori and Arts at Dundee Montessori
Piecing Together a Skeleton from We Don't Need No Education
Vertebrate Materials available for purchase from Montessori Print Shop
Day of the Dead Skeleton Activities with Free Printable from Every Star Is Different (both human and animal skeletons)
Human Body and Kids' Halloween Activities Pinterest Boards
Follow Deb @ Living Montessori Now's board Human Body Unit Study on Pinterest.
You'll find more human skeletal system activities of all kinds on my
Human Body Pinterest Board
as well as more Halloween skeleton activities on my
Kids' Halloween Activities Board
.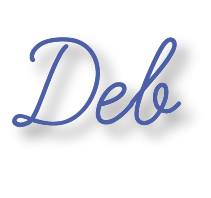 Learn more about my eBook Montessori at Home or School: How to. Teach Grace and Courtesy!
If this is your first time visiting Living Montessori Now, welcome! If you haven't already, please join us on our Living Montessori Now Facebook page where you'll find a Free Printable of the Day and lots of inspiration and ideas for parenting and teaching! And please follow me on Instagram, Pinterest (lots of Montessori-, holiday-, and theme-related boards), and YouTube. While you're here, please check out the Living Montessori Now shop.
And don't forget one of the best ways to follow me by signing up for my weekly newsletter. You'll receive some awesome freebies in the process!