My family is an example of diet diversity. And an example that we can all get along happily anyway.
I grew up on a farm in South Dakota where everyone ate a meat-and-potatoes diet. My parents even butchered their own cattle for meat. My husband, Terry, grew up eating meat as well.
At age 18, I met Terry, who was a vegetarian at the time. Even though I didn't think I'd ever become a vegetarian, I stopped wanting to eat meat. I haven't eaten it since. That was 36 years ago.
My husband and I have been on vegan or raw-food diets for short periods, although we've been lacto-ovo vegetarians consistently throughout the years. And I always added eggs and dairy products to my diet during pregnancy and while nursing.
Our children, Will and Christina, were breastfed exclusively for their first 6 months and then gradually introduced to homemade baby food. We added eggs and dairy products to Will's and Christina's diets while they were growing and let them choose their diets as adults.
At 25 and 20, Will and Christina are still lifelong vegetarians, using organic foods when possible. Today, Will is a lacto-ovo vegetarian, and Christina is a vegan five days a week and lacto-ovo vegetarian the other two. Will's wife, Chea, and Christina's husband, Tom, both happily eat vegan meals, yet they also eat meat at times.
Like Christina, I'm vegan five days a week and lacto-ovo vegetarian the other two. Terry is vegan 2-4 days each week. Terry's and my parents and siblings generally continued their traditional diets.
What about Family Reunions? Aren't They Awkward?
My answer is, "Not at all." Those of us who are vegetarian are so mainly for health reasons. We don't have problems with people who eat meat, and people who eat meat don't have problems with us. We wear leather, and we aren't extremists.
Sometimes a family member will want to make a special vegetarian dish for a family gathering. Most of the time, those of us who are vegetarians eat the salads, fruit, vegetables, and dessert from the regular meal. All that's added is wholegrain bread, cheese, and peanut butter. At least, that's what my mother has done at family gatherings for years.
My mother makes a variation of wholegrain Finnish flatbread that we all love and look forward to. The main part of the meal is family togetherness. The most important ingredient is love.
Dealing with Family Gatherings That Include Vegetarians
Since vegetarians may or may not eat fish, eggs, and dairy, it's always safest to ask. As lacto-ovo vegetarians, we don't eat fish, but we can eat dairy products and eggs.
My daughter and I are vegan (sort of) five days a week mainly because of the higher fiber and lower fat content. So we don't worry if there are eggs in a dish or if we visit someone and eat dairy and eggs on a day we are normally vegan.
If someone is a strict vegan, then it's a bit more challenging. There are egg substitutes at health-food stores that can replace the eggs in most dishes. Like many people, I typically use soymilk instead of regular milk, and soymilk is readily available in most cities. Usually the wholegrain bread and nut butter will work for vegans at a family meal.
My Family's Vegetarian Recipe Solution
Here's a flatbread variation that's easy to make. We save it for family get-togethers so it always seems special.
Lightly coat frozen wholegrain bread dough with vegetable oil and let thaw 3-5 hours in a plastic bag. Form into a ball and then roll out dough on floured board or counter. Put loaf on greased pan to rise about 1 hour. Punch holes in bread dough with a fork. Bake 30 minutes at 375 degrees.
I've also made flatbread by mixing and kneading wholegrain bread dough in a bread machine. Then I just have to roll it out, let it rise, punch holes in the dough, and bake as before. Simple, yet delicious, and special because it's made with love.
Has your family found a way to happily deal with different diets?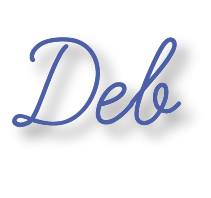 Learn more about my eBook Montessori at Home or School: How to. Teach Grace and Courtesy!
If this is your first time visiting Living Montessori Now, welcome! If you haven't already, please join us on our Living Montessori Now Facebook page where you'll find a Free Printable of the Day and lots of inspiration and ideas for parenting and teaching! And please follow me on Instagram, Pinterest (lots of Montessori-, holiday-, and theme-related boards), and YouTube. While you're here, please check out the Living Montessori Now shop.
And don't forget one of the best ways to follow me by signing up for my weekly newsletter. You'll receive some awesome freebies in the process!