Thanksgiving was always one of the favorite holidays at our house. A perfect time to emphasize gratitude and good food, it was especially a time to spend together as a family, doing some of the activities we enjoyed most.
Pre-Thanksgiving Homeschool
When Will and Christina were little, we did a lot of Thanksgiving activities, from Montessori-inspired Thanksgiving activities (such as picking up miniature Thanksgiving objects with a tweezers) to reading lots of Thanksgiving books to making Thanksgiving crafts. Montessori-based religious education inspired artworks of gratitude. When Will and Christina were older, our Thanksgiving simply focused on gratitude with homeschool activities including occasional Thanksgiving crafts or books unless our unit studies that year included the Pilgrims and the First Thanksgiving.
Thanksgiving Day
Thanksgiving Day started with the focus on the day's feast. We're vegetarians, so we make nut loaf instead of turkey. It's actually much tastier than it sounds and has rice, walnuts, tomatoes, green peppers, and onions with mashed potatoes on top. We also have a cranberry salad, an extra dish of mashed potatoes, carrot sticks, pickles, whole grain bread, fruit punch, and pie and ice cream for dessert. (Note: Join me on Tuesday for my nut loaf and cranberry salad recipes as well as ideas on how to make a family recipe book. Update: Here's the link to my Vegetarian Thanksgiving Recipes and Family Cookbook.)
A highlight of the meal was always the Thanksgiving prayer with everyone holding hands around the table. Everyone was given a chance to thank God, but my husband, Terry, gave the main part of the prayer, always including some humor along with expressions of gratitude.
After our 1:00 p.m. dinner, our Christmas season officially began. Will, Christina, and I put out all our Christmas decorations and decorated the Christmas tree. We usually watched a video (our first Christmas movie of the season), and Terry, Will, and Christina played games.
Will's and Christina's FavoriteThanksgiving Memories
Will and Christina are now 25 and 20. I interviewed them about their Thanksgiving memories.
I asked Will, "What do you think of first about Thanksgiving when you were growing up?" Will said:
I liked spending time with the family and putting up Christmas decorations. I liked the food – special dishes like nut loaf, mashed potatoes, and cranberry salad.
Then I asked, "What did you like the very best about Thanksgiving?" Will said simply:
Spending time with the family.
I asked Christina, "What do you remember about Thanksgiving when you were growing up?" Her answer was:
I remember getting the chance to read and spend a lot of time with the family. I always enjoyed baking and cooking the food with you. [Note: Will helped, too.] I usually ground the cranberries, made the whipped cream, and cut the grapes for the cranberry salad. I liked going to Village Inn to order and pick up our pies. [Village Inn chocolate peanut butter cup pie was a family favorite, so we had that along with pumpkin pie.] I loved sitting down and having the Thanksgiving meal with our family. I loved cranberry salad, nut loaf, pickles, mashed potato, the pies and ice cream, and the fruit punch – I liked it all. We always watched a Christmas movie and played games on Thanksgiving. I liked putting up the Christmas tree and decorations. I liked listening to Christmas music.
Then I asked, "What did you like the very best about Thanksgiving?" Similar to Will, Christina said:
Being with family and the meal.
What are your family's favorite Thanksgiving traditions?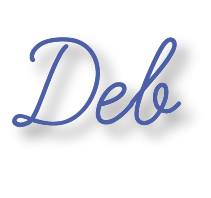 Learn more about my eBook Montessori at Home or School: How to. Teach Grace and Courtesy!
If this is your first time visiting Living Montessori Now, welcome! If you haven't already, please join us on our Living Montessori Now Facebook page where you'll find a Free Printable of the Day and lots of inspiration and ideas for parenting and teaching! And please follow me on Instagram, Pinterest (lots of Montessori-, holiday-, and theme-related boards), and YouTube. While you're here, please check out the Living Montessori Now shop.
And don't forget one of the best ways to follow me by signing up for my weekly newsletter. You'll receive some awesome freebies in the process!