Presidents' Day is a perfect time to put together a few simple activities teaching about money and presidents for your preschooler. Activities involving money and presidents are great throughout Presidents' Day week or anytime you want to study money and/or presidents. The photo is a Montessori-inspired science experiment using pennies, salt, lemon juice, and a cloth to polish the pennies.
The photo is based on an activity described in Jocelyn Scotty's article at suite101.com: President's Day Montessori Activities: Using Money to Introduce Young Children to the Presidents (Note: The article is no longer available). The acidity of the lemon juice combined with the abrasiveness of the salt is used to polish pennies, making the activity both a science experiment and a practical life activity. When presenting the activity, you can point out Abraham Lincoln's image on the penny, making it a history lesson as well.
Because of young children's natural interest in money, Jocelyn Scotty recommended using coins and currency to create hands-on activities introducing presidents.
For a dollar bill activity you just need a tray containing a dollar bill and a magnifying glass. You could add a small dish containing a penny, nickel, dime, quarter, and half dollar for your child to study with the magnifying glass as well.
I also think it would be interesting to prepare a tray with an activity for matching pictures of the presidents to the corresponding coins: Abraham Lincoln – penny, Thomas Jefferson – nickel, Franklin D. Roosevelt – dime, George Washington – quarter, and John F. Kennedy– half dollar. I've linked each president to a copyright-free image from Wikimedia Commons.
You could create 3-part cards for each president. Or you could just download and print out the presidents' photos on 4×6 photo paper and print each president's name on the back for a quick Presidents' Day coin-and-photo-matching activity.
UPDATES
There are many more president printables and activities available online. You'll find some in these posts:
Montessori-Inspired President's Day Activities and Resources
Free Presidents' Day Printables and Montessori-Inspired Presidents' Day Activities
Free President Songs and Rhymes for Circle Time
If you live in the U.S., enjoy creating activities focusing on money and presidents! If you live in another country, you could create activities similar to the ones in this post using your country's currency.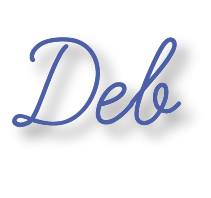 Learn more about my eBook Montessori at Home or School: How to. Teach Grace and Courtesy!
If this is your first time visiting Living Montessori Now, welcome! If you haven't already, please join us on our Living Montessori Now Facebook page where you'll find a Free Printable of the Day and lots of inspiration and ideas for parenting and teaching! And please follow me on Instagram, Pinterest (lots of Montessori-, holiday-, and theme-related boards), and YouTube. While you're here, please check out the Living Montessori Now shop.
And don't forget one of the best ways to follow me by signing up for my weekly newsletter. You'll receive some awesome freebies in the process!