I've continued to have lots of fun with Little Passports and with Safari Ltd. replicas. They both can easily add interest to the study of geography.
Disclosure: Safari Ltd. gave me the TOOBS used to prepare these activities. This post contains affiliate links. My opinions are honest and my own.
For this post, I used the Safari Ltd. North American Wildlife TOOB and Desert TOOB to give a variety of animals without using too many different TOOBS. I mainly used the North American Wildlife TOOB. I just added the roadrunner and armadillo from the Desert TOOB to show a bit of the variety of animals in North America by including desert animals from the Southwest.
There are many different ways to introduce animals of North America rather than one right way. Imagine Our Life uses a few different TOOBS from the ones I used. Just decide which animals you want to introduce.
For the landmarks, I used the World Landmarks TOOB and Around the World TOOB.
The activities in this post work well in conjunction with a Montessori North America continent box. (Note: I made the background of the collage orange because of the orange North America on the Montessori world map.) These activities could also be used for a study of North America before (and after) the Little Passports Mexico package arrives.
Printable Keys: Thanks to Safari Ltd. for the educational keys for the TOOBS! These are very useful not only for simple matching activities, but also as a way for you to keep your TOOBS organized and for older children to use as keys for research or for organizing the animals in the proper TOOB. If you click on each link, you can save and print out the educational key for each TOOB. Here are the keys for the animal TOOBs: North American Wildlife TOOB Key and Desert TOOB Key. Here are the keys for the landmarks: World Landmarks TOOB Key and Around the World TOOB Key.
Animals of North America Activities
A simple activity would be to have a tray with the animals you choose and a map of North America. You can download and print out a free map of North America from Wikimedia Commons. I used an inexpensive wooden tray from Michaels hobby store and a clear acrylic tray from Montessori Services to organize the animals. Standing the animals on the tray is also a good fine-motor activity for young preschoolers.
The layout is on a Montessori Services work rug. A young preschooler could just learn the names of the animals and arrange them on the North America map however he or she chooses. I would probably introduce the animals by naming each one as I placed them in their appropriate place on the map.
Young preschoolers could just place the animals without focusing on their exact location. Even if they aren't in the place where they would live in North America, it's still a good hands-on activity for identifying the names of animals and the shape of North America. For older preschoolers, you could mention facts as you place them, such as that roadrunners live in the desert.
Another simple activity to prepare would be to have a young child match the North American TOOB animals to the educational key (see above) for the Safari Ltd. North American Wildlife TOOB.
Landmarks of North America Activity
For this activity, I used a free political map of North America from Global City. I also used the World Landmarks TOOB and Around the World TOOB. I used Mount Rushmore from the World Landmarks TOOB and Temple of the Inscriptions and Empire State Building from the Around the World TOOB.
If you have the Little Passports world map from the first package, that would work especially well as a map to place the landmarks.
Have you used Safari Ltd. TOOBS for North America activities?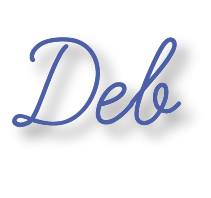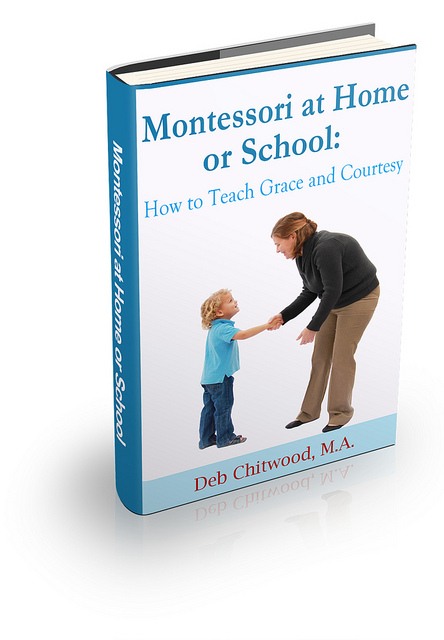 Learn more about Montessori at Home or School: How to Teach Grace and Courtesy!
If this is your first time visiting Living Montessori Now, welcome! If you haven't already, please join us on our Living Montessori Now Facebook page where you'll find a Free Printable of the Day and lots of inspiration and ideas for parenting and teaching! And please follow me on Pinterest (lots of Montessori-, holiday-, and theme-related boards), Twitter (blog posts by me and others along with the Parent/Teacher Daily and other interesting information), and Google+ (post updates and Montessori Community). You can find me on bloglovin' now, too. I'm also a Parenting Expert on Sulia. Thank you for following me there. And don't forget one of the best ways to follow me by signing up for my weekly newsletter in the right sidebar. You'll get two awesome freebies in the process!
May be linked to Afterschool Express, Thoughtful Spot, Tuesday Tots, The Mommy Club Resources and Solutions at Milk and Cuddles and Crystal & Co., Mom's Library, It's Playtime, The Weekly Kid's Co-op, Homeschool Link-up, Hearts for Home Blog Hop, Learn & Link, TGIF Linky Party, Preschool Corner, Ultimate Homeschool Pinterest Party, Sharing Saturday, Saturday Show & Tell, Share It Saturday, Show-and-Share Saturday, The Sunday Showcase, Link & Learn.