Montessori principles were an important part of the way my husband and I helped our children become self-disciplined. We used the principles of freedom within limits, of consistency and order.
Starting the Cycle of Self-Discipline

I have a number of posts about gentle discipline. I also have a post on "A Montessori Approach to Discipline." They all emphasize respect for the child and the importance of consistency. As a preschool teacher, I was taught to give children the security of consistency … of knowing they could count on me to do what I said I would do.
As a Montessori teacher, consistency was expanded to include an orderly environment and an orderly sequence of steps to follow in many activities. I learned the importance of meeting the child's sensitive period for order, which is typically ages 2-4, with its peak at age 3. (See "Encourage Your Child's Sensitive Periods.")
I found both as a teacher and as a parent that the right combination of freedom and order led to self-discipline. Our children's feeling that they could trust their father and me led to their own trustworthiness.
The Cycle Continues
Our children are happy with the idea of my husband and me using the same principles when caring for our grandchildren. Our new granddaughter will grow up experiencing a sense of order at Grandma and Grandpa's house and knowing that she will be able to trust us to keep our word. (Note: The order at Grandma and Grandpa's house won't be perfect, but Montessori principles don't need perfection to be effective.)
Even though our granddaughter is too young for traditional Montessori lessons, we work to maintain a sense of order between her home and ours, respecting her schedule and observing her needs for order in her day.
I still believe in allowing babies and young children the freedom to explore, to choose their work, to follow their inner urgings. And I still believe that freedom without consistency is chaos. I believe that if we find just the right balance of freedom within limits, of consistency and order, then our granddaughter and future grandchildren can reach the same level of self-discipline our children have.
UPDATE: You can watch Zoey's development (as well as the development of my new toddler grandchildren, Sophia and Caleb) on our Living Montessori Now YouTube channel and in my toddler posts!
PREPARING MONTESSORI SPACES IN YOUR HOME
See "How to Create a Montessori-Friendly Home" for ideas for a number of levels. Here are some of my main home environment posts here: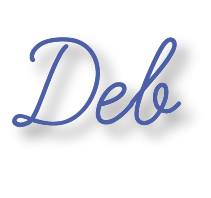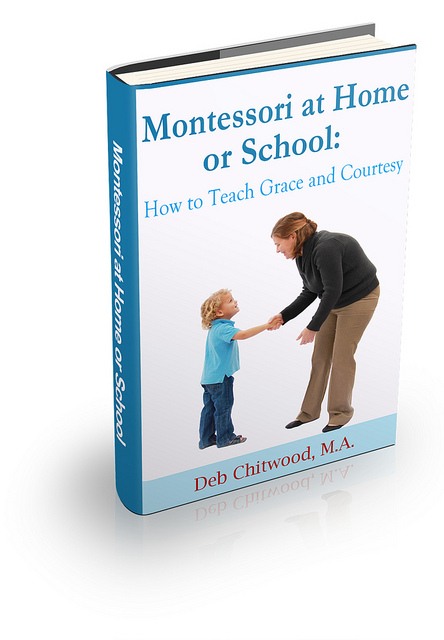 Learn more about my eBook Montessori at Home or School: How to. Teach Grace and Courtesy!
The Montessori at Home! eBook and Montessori at Home! eBook and Materials Bundle are AMAZING resources! You can learn more about them here. Buy them in the Living Montessori Now shop.
If this is your first time visiting Living Montessori Now, welcome! If you haven't already, please join us on our Living Montessori Now Facebook page where you'll find a Free Printable of the Day and lots of inspiration and ideas for parenting and teaching! And please follow me on Pinterest (lots of Montessori-, holiday-, and theme-related boards), Instagram, and YouTube. You can find me on bloglovin' and Twitter, too.
And don't forget one of the best ways to follow me by signing up for my weekly newsletter. You'll receive some awesome freebies in the process!
Photo Credit: Pink Tower Photo by Scott Robinson on Flickr Creative Commons.