Whether you're teaching at home or school, you can add Montessori activities for a geography unit on land and water forms. Not only are there hands-on materials children can work with, but there's even a Montessori-inspired treat for an end-of-unit celebration.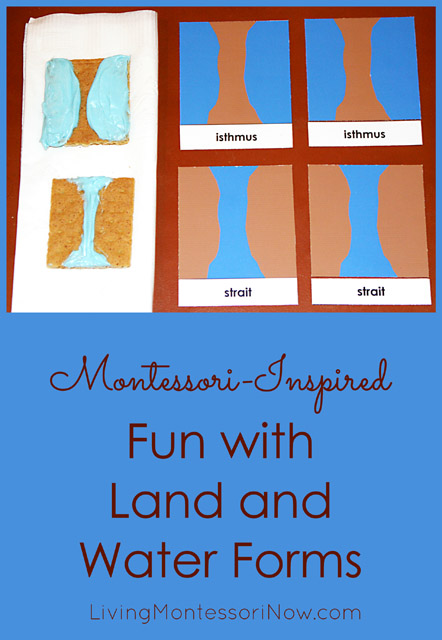 In Montessori education, land and water forms typically include island and lake, peninsula and gulf, cape and bay, system of lakes and archipelago, and isthmus and strait. Children begin working with hands-on land and water forms from ages 2½ and up.
You can purchase ready-made land and water forms from one of the Montessori material suppliers, or you can make your own.
DIY Montessori Land and Water Forms
Here's a very helpful post from What Did We Do All Day? about what not to do and what works in making your own landforms: How NOT to Make Your Own Geography Materials Part Three, Landforms (again).
Montessori Print Shop also has very helpful information and a free download: Make Land and Water Forms.
The Helpful Garden has free land and water form cards.
Here's another set of homemade land and water forms from Shannon's Sharings: Landforms
To make your own land and water forms, you'll probably want to read each post and decide which way would work best for you.
Land and Water Form Extensions and Directions
Montessori Materials has some great land and water form downloads. Note: The land form cards donated by Tiffany are the 3-part cards I printed out and used for the photo.
Info Montessori has an introduction to Montessori geography, which includes how to present land and water form trays and cards.
Leptir has helpful photos and printable cards for land and water forms. (Note: Use the Google Translate widget at Leptir to switch back to the original language – Croatian – if you want to download the cards.)
Montessori Print Shop has inexpensive land and water form cards and books.
Here's an article by Andrea Coventry with Montessori land and water form definitions.
Still Parenting made land and water form cards from old coasters and foam board.
Here's a video with images of land and water forms [with labels]:
Here's the link to a land and water form presentation on YouTube.
Here's another video presentation for land and water forms:
For the most thorough description of how to introduce land and water forms and activities to extend the study of land and water forms, sign up for my mailing list to receive the free American Montessori Society Geography Album by Karen Tyler. It's a 177-page album covering Montessori geography activities for ages 2½-6.

When you're finished with your unit on land and water forms, you can celebrate with a fun Montessori-inspired activity I found at Ashland Montessori School: creating land and water forms on graham crackers using blue icing. If you'd like a more natural version of the icing, blend together 8 ounces of cream cheese, ¼ cup honey, and ½ tsp. vanilla. Add blue food coloring, either purchased or a natural, homemade food dye.
UPDATES:
I have a roundup post of easy DIY land and water forms.
You'll find lots of ideas for Montessori land and water activities at Montessori on a Budget.
Live and Learn Farm has a sandpaper land and water study with lots of land and water form resources.
Montessori By Mom has land and water forms matching included in their Land, Water, Air Toolbox!
Have fun with Montessori-inspired geography!
***
This post was part of the Teach/Learn Blogging Carnival. This month our theme is "Studies of Society and the Environment" which covers all the humanities, from history to finance, geography, politics and of course the environment.  Please take the time to visit the other participants and check out their posts on "Studies of Society and the Environment."
The Planning Queen has pulled together some of the many great sources that you can use to keep kids up to date with world news.
SMMART Ideas is writing about how your 2 year old isn't too young to learn the names and locations of the state she lives in and those around her…or even countries of the world!
Narelle at A Bunch of Keys has been having lots of fun learning all about volcanoes and how they work.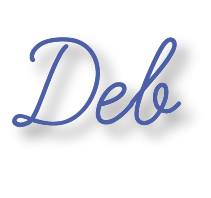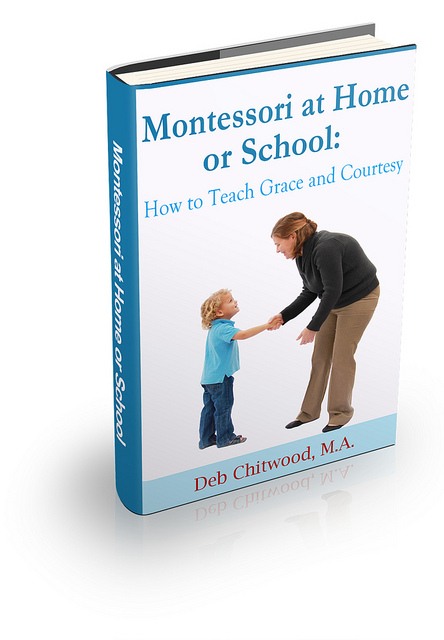 Learn more about my eBook Montessori at Home or School: How to. Teach Grace and Courtesy! I'm also one of the coauthors of the book Learn with Play – 150+ Activities for Year-round Fun & Learning!
If this is your first time visiting Living Montessori Now, welcome! If you haven't already, please join us on our Living Montessori Now Facebook page where you'll find a Free Printable of the Day and lots of inspiration and ideas for parenting and teaching! And please follow me on Pinterest (lots of Montessori-, holiday-, and theme-related boards), Twitter (blog posts by me and others along with the Parent/Teacher Daily and other interesting information), and Google+ (post updates). You can find me on bloglovin', Instagram, and YouTube, too.
And don't forget one of the best ways to follow me by signing up for my weekly newsletter. You'll get two awesome freebies (and a monthly subscriber freebie) in the process!
May be linked to Practical Mondays Link Up, LouLou Girls, Hip Homeschool Hop, Tasty Tuesdays, A Little Bird Told Me Linky Party, Link-ups at Squishable Baby, Preschool Corner, Sharing Saturday