I love Montessori-inspired geography activities for children, so I was happy to review 3 sets of maps for Pin-It! Maps, a new Montessori homeschool company. I chose the Land and Water Map Set, World Map Set, and North America Map Set as the three maps I would first introduce to young children.
Today, I'm reviewing Pin It! Maps and sharing Montessori-inspired map activities for a variety of ages using the maps.
Disclosure: I was given the 3 Pin-It Map Sets by Pin It! Maps. I was not required to give a positive review, and all opinions are honest and my own. This post contains affiliate links (at no cost to you).
Update: Pin It! Maps aren't available right now, and I'm not sure if they closed their business. You can find lots of large pin map options on Etsy.
About Pin It! Maps
When I saw what Pin It! Maps were like, I was amazed at the quality of the products, the wealth of learning possibilities, the space-saving features, and the wide age range the maps are appropriate for.
The maps themselves are UV coated … and are beautiful. This is an explanation from the website:
"The original artwork for the pin maps was done by Kenneth Townsend and Ellen Kuzdro. They are archived in the Library of Congress, Geography and Map Division. The maps are hand-shaded, which sets them apart as an art form from digitally-shaded relief maps, commonly in use. I created the pin map set using current GIS data, which added layers of information and details. You can use them with confidence that they are not only beautiful works of art, but are up-to-date and geographically correct."
The backing that comes with each map is an Expanded Polystyrene sheet. The maps are held on the backing with plastic corners. They're lightweight but sturdy.
Each map set contains everything needed to put together the maps and pin flags (even the transparent tape) except the straight pins themselves. The exact type needed is specified, and I could easily get the pins on Amazon or at a local hobby store. The flags are already printed, cut, and ready to be assembled. It doesn't take long to put together one of the pin flags.
Each map set includes easy-to-use control maps, so you don't need to be a geography expert to teach your child using them!
The maps from Pin-It! Maps can provide learning activities for 3 year olds through high schoolers. For younger children you'll find suggestions using labels without pins. You'll even find free teaching guides and materials for many levels at the Pin-It Maps site! My granddaughter, Zoey, is only 21 months old, but I let her experience a pinless version of Pin-It! Maps that could be used with young preschoolers. She loved the activities!
Land and Water Map
The land and water map is a natural extension to a study of landforms. You can put together the pin flags using the pins or use labels without pins.
Because of Zoey's age, I prepared an extension to the Montessori land, air, and water activity. I used the Safari Ltd. On the Road TOOB, In the Sky TOOB, and In the Water TOOB. I introduced the names of some of the land and water forms and placed the appropriate labels on the map, but it wasn't necessary for a child that young.
Later, I added a few animals from the Safari Ltd. North American Wildlife TOOB and River TOOB to include land, air, and water animals. (Note: I have free TOOB Keys available that make it much easier to identify the animals!)
World Map
Because of my Zoey's age, I used the continent labels without pins for the world map. I added animals from the Safari Ltd. North America Wildlife TOOB, Rainforest TOOB, Arctic TOOB, Wild TOOB, Penguins TOOB, Land Down Under TOOB, and Pandas TOOB. I have free TOOB Keys for these TOOBS, too.
You wouldn't need to use as many different TOOBS. I have TOOBS to cover animals for all the continents. If you'll be doing a lot of geography work with preschoolers, you might find it worthwhile to invest in a number of different TOOBS. They're all wonderful! But you can keep the animals as simple as you wish.
Zoey again had fun placing the animals on the appropriate continent.
There are so many more activities that can be done with the world map. There are land and water form flags as well as flags to mark geographic line or direction. The photos on the map help children understand various biomes.
North America Map
I generally wouldn't use the North American map set with a preschooler who wasn't ready to use pins, so I only show this map with the pin flags. For a preschooler, I do like the idea of using Safari Ltd. animals (and landmarks, if you wish) along with the national pin flags for each country. I used the World Landmarks TOOB and Around the World TOOB. You could add the Statue of Liberty in place of or alongside the Empire State Building.
I used animals from the Safari Ltd. North American Wildlife TOOB and Desert TOOB. I noticed an alligator crept in, though, I guess from the River TOOB we used with the world map. 😉
Older children can gain a huge amount of knowledge by studying all the information available on the maps alone. The mapwork would also be a good addition to research. There are pin flags (separate colors for each type) for countries-green, cities-red, landforms-yellow, islands-white, water-blue, geo. lines-gray, national flags-colorful. There are identifiers on the backs to help keep the pins with the appropriate map.
I don't show the country pin flags here or pin flags for all the cities. Still, you can see what an amazing resource this map is. Unless you're a total geography genius, you'll almost certainly learn a lot if you work with the pins yourself! (They're very inviting and fun!)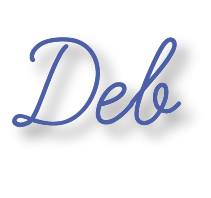 Learn more about my eBook Montessori at Home or School: How to. Teach Grace and Courtesy!
If this is your first time visiting Living Montessori Now, welcome! If you haven't already, please join us on our Living Montessori Now Facebook page where you'll find a Free Printable of the Day and lots of inspiration and ideas for parenting and teaching! And please follow me on Instagram, Pinterest (lots of Montessori-, holiday-, and theme-related boards), and YouTube. While you're here, please check out the Living Montessori Now shop.
And don't forget one of the best ways to follow me by signing up for my weekly newsletter. You'll receive some awesome freebies in the process!