The Opening Ceremony is one of my very favorite parts of the Olympic Games! This post was published for the Olympics when Great Britain was the host nation, but you can adapt the activities for wherever the current Olympic Games are being held.
It's Opening Ceremony Day! If you'd like to know more about the current Olympic Games, be sure to check out the International Olympic Committe site. (Note: This page updates to the current Olympic Games.)
For the 2012 Olympics, it says:
"The Opening Ceremony is a celebration showcasing the best of the Host Nation. It also features a parade of all competing nations and the highly anticipated entrance of the Olympic Flame, which ignites the Cauldron and signals the start of the Games."
This Olympics is particularly special for me, since it's hosted by England, where I lived for a year and a half while I worked toward my master's degree in Early Childhood Studies. It's also where my daughter, Christina, lived for almost five years and is the home country of my son-in-love, Tom.
Because the Opening Ceremony is a special showcase for Great Britain and the Parade of Athletes features flags from all the competing countries, I like the idea of focusing today's activities on flags – especially the British flag.
There are many activities you can do to focus on flags and Great Britain. Here are a few Montessori-inspired ideas I prepared using printables.
Montessori-Inspired British Flag Activities
Europe Pin Map
Pin maps are a traditional part of the Montessori curriculum. For the Olympics, it would be helpful for children to see where Great Britain is in relation to the rest of Europe. I prepared the Europe pin map to show where England is as well as introduce flags from a number of countries that are at the Olympics. This is a great activity for older preschoolers through early elementary. Elementary-aged kids could even line up the flags represented in the Olympics in alphabetical order to place on the countries as they're introduced in the Parade of Athletes.
I prepared the DIY Europe pin map by using the Montessori Print Shop Europe map from the Europe Maps and Masters. I used the 59 European Flags from Montessori Print Shop. Montessori Print Shop even has preparation directions: Learn to Prepare Printable Geography Pin Maps and Flags … awesome materials and directions! You can see all the Montessori Print Shop pin map printables here.
I used glossy photo paper and didn't laminate the flags. That made the preparation much easier, and I think it would work well for most homeschools. For schools, I'd still recommend laminating the flags. I did tape the T pin to the flag before gluing using an extra strength glue stick to glue the two sides of the flag together. I really love how the flags turned out … they don't even look like paper when they're done!
Because I found a set of 4 12×12″ cork tiles, I had extra space at the top of my cork board. So I just added the Europe continent label from the free Globe, Continent and Ocean Labels from Montessori Print Shop and the image of the Europe continent from the flag file. I used a 12×12″ Styrofoam block to store the flags, although you might have room at the top of your cork board if your piece is large enough. I even obsessively lined the flags up in columns of 10 … not necessary! 😉 I used a Montessori Services rug for the layout.
Note: If you'd like to go further into a study of Europe, check out the links in my roundup post: Montessori Continent Boxes.
Four Countries of the United Kingdom Pin Map
Many people outside of the United Kingdom aren't aware that the UK is actually made up of four separate countries: England, Scotland, Wales, and Northern Ireland. So I thought it would be a great activity for children to have a pin map of the United Kingdom. You can always go into as much detail about the history and customs of the United Kingdom and each of its countries as you wish. A fabulous site is Project Britain ("All about British Life and Culture").
I used the free Four Countries of the United Kingdom Template from Presentation Magazine. There's also a free pin map template with the capitals of each country identified (although not the country names). That would be fun to use as the map a few days after introducing the initial country map.
You can get free flags for England, Scotland, and Wales from Wikipedia. I've seen both the England flag and the United Kingdom flag used as the flag of England. The Northern Ireland flag is also available from Wikipedia. Size the flags in your printer as needed. The official government flag of Northern Ireland is actually the Union Flag or Union Jack (the flag for the United Kingdom). But I used the unofficial flag, which is often used for sporting events, to represent Northern Ireland as a separate country.
These weren't as easy to make as the flags from Montessori Print Shop, and they don't look as professionally done. I couldn't imagine trying to make all those flags on my own! But I was able to make a workable set of four flags by taping and gluing two small flags together for each country.
British Flag Transfer Activities
Tweezing Beads onto a British Flag
For children who aren't ready for pin maps, you can provide other British flag activities that will help develop concentration as well as eye-hand coordination. Using a tweezers is always a great activity, and you can easily create a tray using pony beads and a free medium size United Kingdom flag printableflag printable from Activity Village. (Note: Activity Village printables are no longer free. You could download a free flag of Great Britain from CountryFlags.com to make the activity.)
If your child has difficulty with tweezers, transferring the pony beads using fingers alone will still help with the pincer grip (the ability to use the thumb and index finger to grasp an object). Activities that exercise the pincer grip prepare your child to hold a pencil when writing.
British Flag Pom Pom Transfer Activity

For children who aren't quite ready to use tweezers, a sugar tong with pom poms could be used to place different-sized pom poms on the red lines of the flag. Again, if your child isn't ready to use a sugar tong, transferring by hand is great for eye-hand coordination as well.
For this activity, I used the free United Kingdom Flag Jigsaw from Activity Village. The printable could be used as intended to make a jigsaw puzzle as well. (Note: Activity Village printables are no longer free. You could download a free flag of Great Britain from CountryFlags.com to make the activity.)
If you're looking for more Olympic activities, check out my roundup post: Montessori-Inspired Olympic Unit. I also have Olympic posts at BitsofPositivity.com: Olympic Creed Word Art Freebie (with information about the Olympic creed and Olympic motto) and How to Help Your Child Get the Most Out of the Olympics. And be sure to check out my Olympic Unit Study Pinterest Board with TONS of activities as well as new updates every day during the Olympics!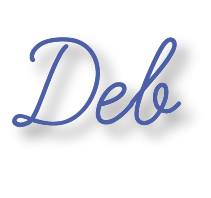 Learn more about my eBook Montessori at Home or School: How to. Teach Grace and Courtesy!
If this is your first time visiting Living Montessori Now, welcome! If you haven't already, please join us on our Living Montessori Now Facebook page where you'll find a Free Printable of the Day and lots of inspiration and ideas for parenting and teaching! And please follow me on Instagram, Pinterest (lots of Montessori-, holiday-, and theme-related boards), and YouTube. While you're here, please check out the Living Montessori Now shop.
And don't forget one of the best ways to follow me by signing up for my weekly newsletter. You'll receive some awesome freebies in the process!