July 10 is Teddy Bear Picnic Day! It's a great time to add some summer learning fun with Teddy bear activities. And it's a great time to reinforce mealtime grace and courtesy lessons! Teddy Bear Day is September 9, which gives another fun time to celebrate with some Teddy bear activities. On top of that, the second Wednesday in October is Take Your Teddy Bear to Work & School Day.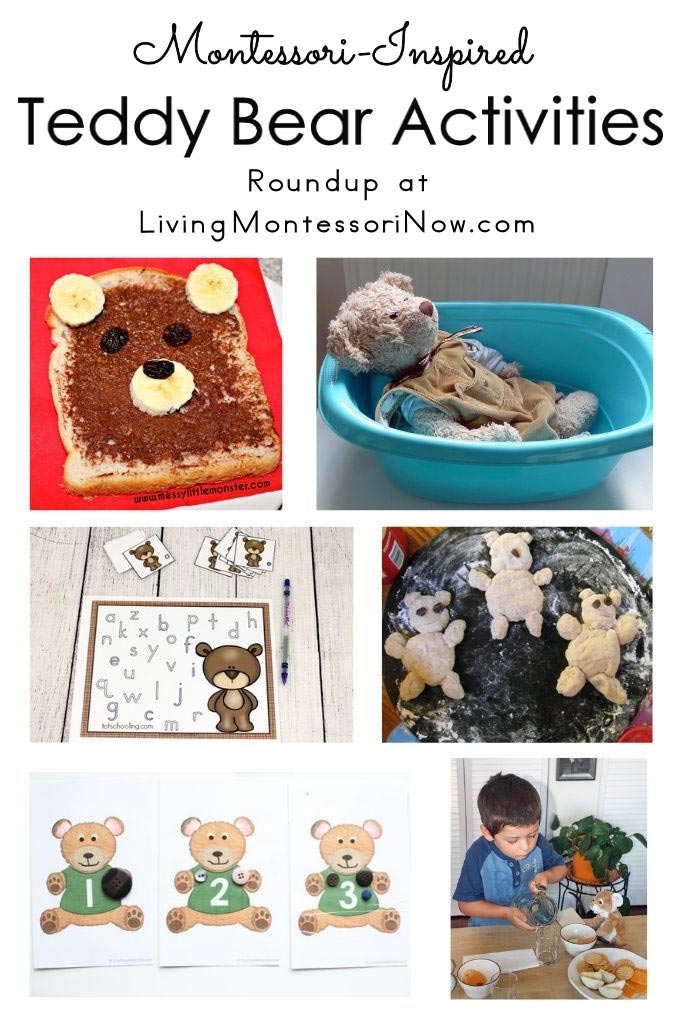 Disclosure: This post contains some affiliate links (at no cost to you).
Here are some Montessori-inspired ideas for teddy bear activities!
Montessori-Inspired Teddy Bear Picnics/Meals
I have a post with a YouTube video and resources on how to have a healthy and courteous teddy bear picnic.
You'll find teddy bear picnic songs along with other fun teddy bear songs in my free teddy bear songs and rhymes for circle time.
Grace and Courtesy – Table Manners from Counting Coconuts (also featured in my roundup post Grace and Courtesy Games at Home or School)
Teddy Bear Picnic from Songbirds Montessori School
Teddy Bear Tea Party as part of Mother's Day Tea Preparations from Montessori Mama
Montessori-Inspired Teddy Bear Activities

Montessori-Inspired Brown Bear, Brown Bear Activities (with many teddy bear activities)
Teddy Bear ABC Match & Trace with Free Printable from Totschooling (This is great for matching and tracing. For a matching activity without tracing, I like to use the Learning Resources Magnetic Learning Letters in lowercase. They're nice because the consonants are blue and vowels are red. It's the opposite of most Montessori movable alphabets, but still works very well for differentiating vowels and consonants and doesn't have a lot of different colors.)
Band-Aid Bear Letter Matching with Free Printable from Totschooling (This printable is lots of fun, since the Band-Aid letters look like Band-Aids! I like it for matching lowercase to lowercase letters. Later on, it's fun to match the uppercase letters to the lowercase letters.)
Corduroy Math: Learning with Buttons (Includes Free Pintable) from I Can Teach My Child (This sweet free printable works well with or without the Corduroy book and has activities for one-to-one correspondence and number recognition and skip counting. I like using micro buttons (6mm buttons) because they've very appealing to young children and fit well on printables. I'd probably have the child put the buttons right on the white numbers. You could even add dots on the numbers for button/dot matching for children who would benefit from that.)
Teddy Bear Games for Kids with Subscriber Freebie from The Natural Homeschool
Early Learning with Teddy Bear Counters from We Can Do All Things
Montessori Activity: Bathing Baby Teddy-Bear from Family FECS
Color Sorting Bear Activity for the Light Table from Teaching 2 and 3 Year Olds
"Sewing" Clothes onto the Teddy Bear from Barefoot in Suburbia
Teddy Bear Bread from Messy Little Monster
Teddy Bear Bread from Chasing Cheerios
Corduroy Inspired Montessori Grammar Work from Nurturing Learning (no longer available)
Tonging Marbles onto Suction Cup Teddy Bear from My Montessori Journey
More Bear Resources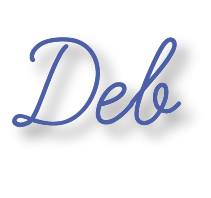 Learn more about my eBook Montessori at Home or School: How to. Teach Grace and Courtesy!
If this is your first time visiting Living Montessori Now, welcome! If you haven't already, please join us on our Living Montessori Now Facebook page where you'll find a Free Printable of the Day and lots of inspiration and ideas for parenting and teaching! And please follow me on Instagram, Pinterest (lots of Montessori-, holiday-, and theme-related boards), and YouTube. While you're here, please check out the Living Montessori Now shop.
And don't forget one of the best ways to follow me by signing up for my weekly newsletter. You'll receive some awesome freebies in the process!