February is a month that's rich in possible themes. That makes it easy to prepare a variety of activities for classroom or homeschool. Today, I want to share some ideas for Montessori-style transferring activities that would fit with some of the popular February themes.
Many of the themes can extend throughout the month. Winter themes obviously work well throughout February; Chinese New Year activities work well during the 15 days of Chinese New Year; and Valentine's Day activities can be used until the end of the month, especially if you're focusing on February as Heart Month.
Since so many of the February activities work well with a red theme, that's the predominant color in most of these activities. Basic red-themed activities would be natural for fall (with apple activities), Christmas, or anytime you just want to have a specific color theme to focus on colors.
Disclosure: My Montessori Services materials were given to me to review for Montessori Services giveaways. My opinions are all my own. This post contains affiliate links (at no cost to you).
Winter Transferring Activity
I used a clear acrylic tray, 3″ diameter glass bowls, and mini ladle from the Montessori Services Spooning Activities with small glass marbles from a craft store (Michaels). The mini ladle is a nice variation of a miniature spoon and works perfectly for this activity. I like that the clear tray, bowls, and marbles have an icy look for a winter theme. This would also be lots of fun with clear water beads instead of clear glass marbles.
Here are some more simple winter practical life activities you can prepare.
Chinese New Year, Valentine's Day, or Heart Health Month Transferring Activity
This is a simple activity to prepare and could be used for a number of themes in February. It would also work well with an apple theme or at Christmastime. Along with pom poms (choose the size you want to use), I used a large plastic tray, quick sticks, and 3½" diameter glass bowls from Montessori Services. The pom poms could be replaced with a wide variety of items to fit with different themes during the year.
I'm a real fan of the quick sticks. They're a fun introduction to chopsticks and perfect for many activities that help develop eye-hand coordination. I love the large trays. Actually, all the Montessori Services trays are attractive, durable, and easily stackable.
Valentine's Day or Heart Health Month Transferring Activity
I used a large plastic tray and quick sticks from Montessori Services, a valentine bowl and small bowls I found on sale at the grocery store after Valentine's Day, and heart beads. I used 10 of each color bead so it could be used as both a counting and transferring activity.
Heart Health Month Transferring Activity
Heart and circulatory system activities can be used at any time, but it's fun to have a special unit or mini unit in February for Heart Month, whether you call it American Heart Month, Heart Smart Month, or Heart Health Month.
I used a large plastic tray and quick sticks from Montessori Services. I used the free immune system 3-part cards from Mixing Playdough to make labels for the "red blood cells" and "white blood cells." (Update: The printable from Mixing Playdough is no longer available. You could use different red and white blood cell images, such as images from this free printable at Teachers Pay Teachers.) I liked Discovery Moments' idea of using red pony beads to represent the red blood cells.
Be sure to see my post with links to my Montessori Services product reviews.
For a post with lots of ideas for the month, see February Themed Activities for Kids.
Are you using any special themes this month?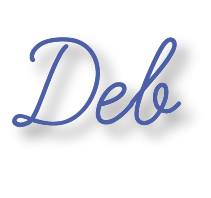 Learn more about my eBook Montessori at Home or School: How to. Teach Grace and Courtesy!
If this is your first time visiting Living Montessori Now, welcome! If you haven't already, please join us on our Living Montessori Now Facebook page where you'll find a Free Printable of the Day and lots of inspiration and ideas for parenting and teaching! And please follow me on Instagram, Pinterest (lots of Montessori-, holiday-, and theme-related boards), and YouTube. While you're here, please check out the Living Montessori Now shop.
And don't forget one of the best ways to follow me by signing up for my weekly newsletter. You'll receive some awesome freebies in the process!