Often parents can feel intimidated at the thought of preparing Montessori activities. But preparing activities can be very easy. Practical life activities are essential for helping kids develop order, concentration, coordination, and independence. And a practical life activity can often be prepared in 5-10 minutes. Here are some tips for preparing simple winter practical life activities.
Disclosure: This post contains affiliate links (at no cost to you).
Simple Winter Transfer Activity
Materials Used:
Montessori Services Mini Ladle
Transfer activities are great for concentration and fine-motor coordination. The possibilities for method of transfer and type of material used are endless. You might have objects transferred from one container to another using hands only or using a tool such as quick sticks, toast tong, sugar tong, strawberry huller, or tweezers. If you're in a home environment, just design the activity for your individual child.
You might want to have a winter object for the transfer, such as the snowflakes in the spooning activity. Or you might want to use a non-seasonal material, such as pom poms or a type of grain in a winter color. (I often color rice for seasonal activities). The snowflakes in the spooning activity I prepared for my 3-year-old granddaughter, Zoey, aren't the easiest materials to spoon, but I wanted something a bit more challenging for her.
Simple Winter Pouring Activity
Materials Used:
Montessori Services Small Decanter
Miniature Clear Glass Marbles (I think I got these from Michael's hobby store a few years ago, but you could use clear glass beads. Mine are about 10mm in diameter.)
White rice or clear water with two clear pitchers and a white or clear tray would be a super-easy activity to prepare once you have the materials. I purchased basic trays and containers that I use over and over again, so I can often prepare an activity in about 5 minutes.
I LOVE these small clear glass marbles, so I decided to put together a challenging pouring activity for Zoey. She does very well with pouring water, which is why I decided to use the marbles. I've used water beads for a challenging pouring activity, too. But you can start with dry pouring using two equal-size pitchers and grains and then plain water for more advanced pouring.
Zoey was instantly drawn to this activity and loved the marbles.
NOTE: Don't use these marbles with a child who still mouths objects.
Tips for Preparing a Simple Winter Practical Life Activity
You'll only need one of each type of activity whether it's in a home environment or classroom. In a Montessori classroom, one child uses an activity at a time unless he or she invites another child to do the activity at the same time. That allows children to develop concentration by working on an activity without interruption and teaches them to take turns.
Use a tray or basket for the activity. Often winter activities and materials are white, clear, or light blue.
Place all the materials needed for the activity on the tray.
Arrange the materials as attractively as possible and in left-to-right order wherever possible. If you have a tool (such as the spoon in the snowflake spooning activity), it's best if the tool is placed vertically in the middle of the activity. That way, it can be used with the right hand or left hand. Not all tools can be placed vertically on the tray, though. I place it horizontally in the direction that will work for the child in a home environment or for the largest number of children in a classroom environment.
Show your child how to use the activity, focusing on points of interest, such as seeing if he or she can spoon without spilling any snowflakes or pour without spilling any of the clear marbles. Use the Montessori technique of analysis of movement, or breaking the movements down into clear steps, when demonstrating a skill. Individualize your demonstration according to your child's age and ability.
Store the tray on a low shelf, so your child can independently choose to work with the activity.
Allow your child to use the activity as often as your child wants, making sure your child cleans up the activity and returns the tray to the shelf after finishing.
More Winter Practical Life Activities

This combines some popular practical life activities to make a Snowy Day picture.
I also have Montessori-inspired transferring activities for February.
More Practical Life Activities for Any Time of Year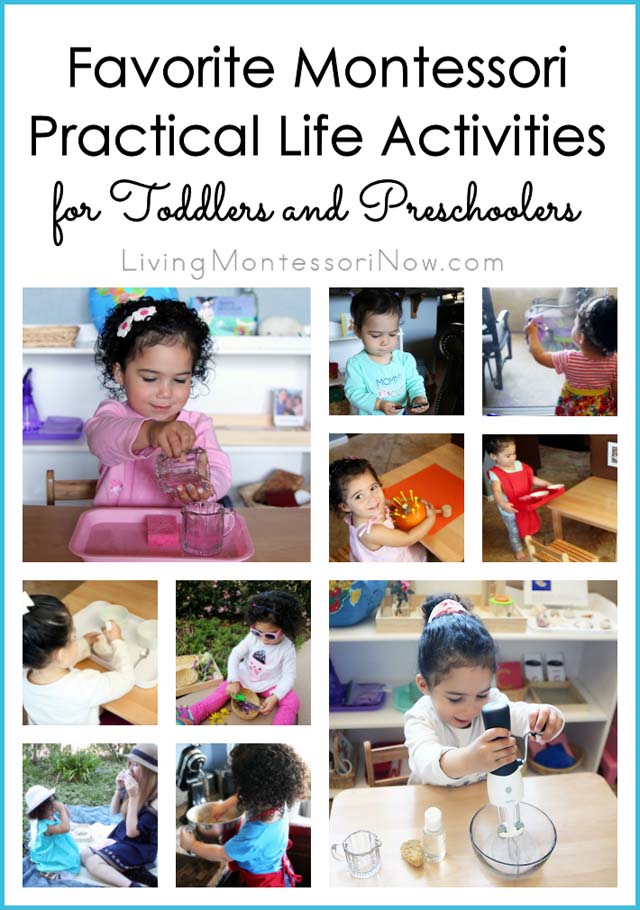 You'll find lots of great practical life activities for toddlers and preschools in my "favorite Montessori practical life activities" post.
You'll also find many themed practical life activities in my Montessori-inspired unit studies + holiday and seasonal activities.
Do your children and/or students have a favorite practical life activity?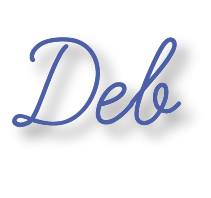 Learn more about my eBook Montessori at Home or School: How to. Teach Grace and Courtesy!
If this is your first time visiting Living Montessori Now, welcome! If you haven't already, please join us on our Living Montessori Now Facebook page where you'll find a Free Printable of the Day and lots of inspiration and ideas for parenting and teaching! And please follow me on Instagram, Pinterest (lots of Montessori-, holiday-, and theme-related boards), and YouTube. While you're here, please check out the Living Montessori Now shop.
And don't forget one of the best ways to follow me by signing up for my weekly newsletter. You'll receive some awesome freebies in the process!