It's difficult for young children to understand their relationship to the larger world – and to the universe especially. Cosmic nesting cubes, map towers, and "Me on the Map" activities are great ways for them to gain a better understanding.
While these aren't all specific Montessori activities, they are very Montessori-compatible and would fit in well with a Montessori program or homeschool. Following are some great ideas I found online.
Cosmic Nesting Boxes
The DIY cosmic nesting boxes I've found are based on the Waseca Cosmic Nesting Boxes. I LOVE these for showing the child's place in relationship to space.
Kingdom of the Pink Princesses made inexpensive cosmic nesting boxes from toddler nesting boxes and started with the universe.
Map Towers
I'm differentiating the map towers here as similar to the cosmic nesting boxes except that they typically go from earth to the child. Here are a number of creative variations:
One Hook Wonder made a map tower of earth-North America-state-town-house. (Unfortunately, the blog is no longer available.)
Life with Moore Babies started with a printable of the earth and made nesting boxes with Rubbermaid containers.
At Mommy Moment, Jessie from The Education of Ours has global address nesting boxes.
"Me on the Map" Activities
"Me on the Map" activities can be used alone or with nesting boxes. I think it would be great to have both DIY cosmic nesting boxes and an extension "Me on the Map" activity.
You'll find lots of free "Me on the Map" printables and activities in my "Free Me on the Map Printables and Montessori-Inspired Me on the Map Activities" post.
Finally in First seems to be the start of the "Me on the Map" nesting activities online.
Counting Coconuts has a similar "Me on the Map" activity.
Kid World Citizen and 365 Days of Pinterest Creations also have "Me on the Map" activities.
Noor Janan Homeschool has a "Me on the Map" activity with free printables.
123 Homeschool 4 Me has a "Where Do I Live?" activity with free "Expanding Horizons Template."
Making Montessori Ours has lots of Montessori-inspired activities for a "Where do I live? Unit."
Pencils, Glue, & Tying Shoes has a "Me on the Map" activity with printable templates that are free if you're a member of Scribd.
Teachers Pay Teachers has many free "Me on the Map" printables.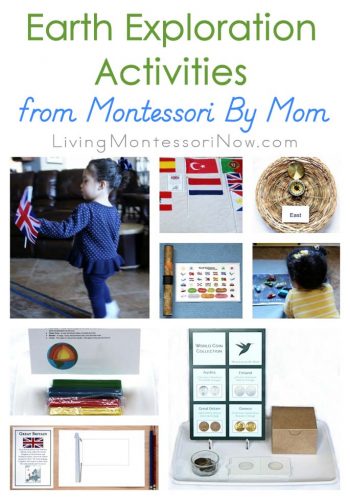 The Montessori By Mom Earth Exploration Toolbox has activities that help children understand more about the world and their place on the map, including a "my place in the world" activity in the online resources area for anyone who's purchased the Earth Exploration Toolbox.
For more DIY materials, check out my DIY Montessori materials post.
Amazon Affiliate: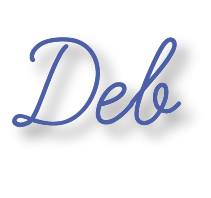 Learn more about my eBook Montessori at Home or School: How to. Teach Grace and Courtesy!
If this is your first time visiting Living Montessori Now, welcome! If you haven't already, please join us on our Living Montessori Now Facebook page where you'll find a Free Printable of the Day and lots of inspiration and ideas for parenting and teaching! And please follow me on Instagram, Pinterest (lots of Montessori-, holiday-, and theme-related boards), and YouTube. While you're here, please check out the Living Montessori Now shop.
And don't forget one of the best ways to follow me by signing up for my weekly newsletter. You'll receive some awesome freebies in the process!