I love hands-on dinosaur activities … and they're popular with kids, too! Today, I'm sharing links to free printables that I've used to create Montessori-inspired dinosaur activities using water beads and glass gems for preschoolers through first graders.
Disclosure: This post contains some affiliate links (at no cost to you).
Montessori-Inspired Dinosaur Activities Using Free Printables
Today I'm sharing some ideas using free printables from the Dinosaur Kindergarten Pack at Royal Baloo. I used the printables to create hands-on Montessori-inspired dinosaur activities for a number of different levels.
Dinosaur, Dinosaur, What Do You See? Booklet
On the same page with the Dinosaur Kindergarten Pack is a link for a Printable Dinosaur, Dinosaur, What Do You See? booklet. I LOVE Bill Martin's Brown Bear, Brown Bear, What Do You See?And this dinosaur version is great!
I think it would be wonderful to have a Montessori-inspired tray containing the printable booklet pages, scissors, and stapler. Children who are able to use a scissors fairly well could use this as a cutting and stapling activity. I'd have a model available for non-readers to sort the pages by matching. Children who can read could read the pages and place them in the correct order based on context.
Dinosaur Roll & Graph Game

I've wanted to see what water beads are really like, so I found an excuse to check them out! For the Dinosaur Roll and Graph, children can roll the dice and color in the graph, but you can also create a fun hands-on game that's perfect for fine-motor coordination.
To make the cube, I printed and laminated the cardstock before assembling. It was very difficult to fold the cube after it was laminated. I ended up using clear packing tape to hold it together properly. I think it would work best to just print the page for the cube on cardstock, cut it out, and put it together with clear packing tape, using the tape both as a laminate and a way to seal the cube.
Water beads are awesome for the pincer grasp. I've read that it's good to keep the water beads completely covered in water so they don't get moldy. I added a bowl of water beads covered with water to the activity. If you have the cardstock laminated and leave a laminate edge, it's fine for it to get wet from the water beads.
I wouldn't recommend using water beads for this particular activity for a child who has difficulty with fine-motor coordination and becomes frustrated easily. The water beads require fairly good fine-motor coordination skills and tend to move around easily. For children who have fairly good coordination and would enjoy a challenge, I think the water beads are a fun addition. I sure had fun with them!

I'm a fan of cooperative games, and this could be made into a cooperative game where each child takes a turn rolling the dice and placing a water bead on the graph for the appropriate dinosaur. I like the cooperative aspect of having the children work together to add water beads to the graph until one of the dinosaurs reaches 10.
Even though the game is cooperative, you can still use it to teach sportsmanship. At the end of the game, the children could shake hands with each other and say, "Good game!" It's helpful for children to learn the social etiquette for games without the emotions involved in winning and losing. Hopefully, that will make it easier for them to remember to show good sportsmanship during an actual competitive game.
Dinosaur 100s Chart
This would be a fabulous extension to the Montessori hundred board as well as an activity for the 100th day of school. Since I love glass gems, I used them to make a reusable hands-on activity.
I just printed out the page with the design colors and numbers and placed it under the dinosaur 100s chart. For non-readers, I drew color-coded boxes around the color words.
Dinosaur Addition Word Problems
This is a non-threatening, hands-on way to introduce addition word problems. I used glass gems and a sugar tong from Montessori Services for children who would enjoy a practical life activity along with the math problems.
I just printed out and laminated extra copies of the Dinosaurs 100's Chart for the numerals. By cutting apart the numerals from the 100's chart, I have a nice size of inexpensive numerals that should be useful for lots of hands-on activities in the future, too!
When showing how to do the layout, I recommend placing the glass gems in rows of two with a leftover gem centered below the last row. It's a standard Montessori layout for
cards and counters
and gives a visual representation of odd and even. If you have exactly the number of gems and the exact numerals necessary to complete the three equations, that will serve as a
control of error.
You could have control cards with the correct equations written out, although most children who are comfortable with numbers and counters will be able to add the numbers and discover any errors if the wrong card is left at the end. You could read the word problem for non-readers, who can fill in the equation by looking at the numbers on the card.
More Free Dinosaur Printables
Here are some other great dinosaur printables that can be used to prepare Montessori-inspired activities:
More Dinosaur Posts and Activities
Enjoy creating some hands-on dinosaur fun! 🙂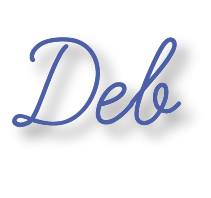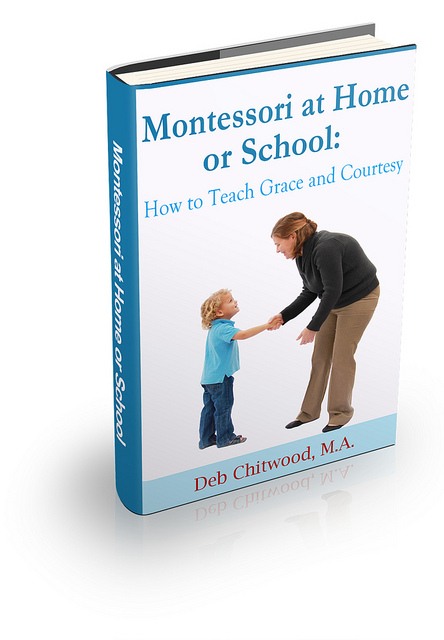 Learn more about my eBook Montessori at Home or School: How to. Teach Grace and Courtesy!
If this is your first time visiting Living Montessori Now, welcome! If you haven't already, please join us on our Living Montessori Now Facebook page where you'll find a Free Printable of the Day and lots of inspiration and ideas for parenting and teaching! And please follow me on Pinterest (lots of Montessori-, holiday-, and theme-related boards), Instagram, and YouTube. You can find me on bloglovin' and Twitter, too.
And don't forget one of the best ways to follow me by signing up for my weekly newsletter. You'll receive some awesome freebies in the process!