Ladybugs are simply fun … even for children who are typically afraid of bugs. Today, I'm sharing the links to free printables I've used to create Montessori-inspired ladybug activities for preschoolers through first graders.
Disclosure: This post contains some affiliate links (at no cost to you).
Montessori-Inspired Ladybug Activities Using Free Printables
Ladybug Lacing Activity

For the ladybug lacing, I printed, laminated, and cut out the Ladybug Lacing Card from Confessions of a Homeschooler. (Update: The ladybug lacing card is no longer free. It's now part of a letter of the week set.)
I used a regular hole puncher to make the holes and one of my son's old skating laces for the lace, although you could use any type of long lace or even yarn with the end sealed. For the tray, I used a large plastic tray from Montessori Services.
Life Cycle of a Ladybug Sensory Basket and Tray

The ladybug life-cycle activity uses a Ladybug Life Cycle Chart from Montessori Print Shop. The free printable also includes 3-part cards and more charts. (Update: The printable is no longer free.) I made this ladybug life-cycle activity for young preschoolers, so I just printed out two copies of the colored chart and cut out the pictures from one of the charts to match with the pictures on the chart. For the tray, I just used an inexpensive wooden tray from a hobby store. (Update: Now I typically use one of my Multicraft trays for these types of activities.)
I have the Safari Ltd. Insects TOOB, which has a realistic ladybug figure. I used that to add interest, although just the pictures could be used for the matching activity. Insect Lore has life cycle of a ladybug figures that would be perfect.
If you have either an adult ladybug figure or the life-cycle ladybug figures, you could create a very simple sensory basket using Easter grass, shredded green paper, or fresh grass clippings if you have them. You just need to bury the ladybug or life-cycle ladybug figures in the grass. Your child or students could use a blindfold when searching for the ladybug or ladybug figures if you wish.
Ladybug Symmetry Activity
Printable: Ladybug Symmetry from Insects Printable Pack at Gift of Curiosity (Update: the Insects Printable Pack is no longer free. It's available for purchase in the Gift of Curiosity shop.)
I used a
clear acrylic tray
from Montessori Services, tweezers, and black crystals from a hobby store. I got the crystals on sale after Halloween last year.
I often reuse materials for other activities throughout the year. While you initially need to find an assortment of trays and materials, later on many Montessori-inspired activities can be prepared from the materials you already have.
Five Little Ladybugs Activity

This activity tray uses two free printables: Ladybug Songs and Puppet Sticks (no longer available) from Preschool Printables and Five Little Ladybugs Song from 2Care2Teach4Kids. Update: I found these free printables from Teachers Pay Teachers that could work for the ladybug stick puppets. I used a large plastic tray from Montessori Services. This could be a fun activity used individually or as a small group activity.
Odd and Even Ladybug Math Activity

For this odd-and-even math work, I used three free printables: Ladybug Mat for Odd and Even from The Measured Mom, Ladybug Odd and Even Recording Sheet from Mathwire, and Number Cards from the Summer Pack or almost any of the packs from 3 Dinosaurs. Again, I used a large plastic tray along with a sugar tong from Montessori Services and black glass gems to work on practical life skills along with the math activity.
This activity would be a great extension to
Montessori cards and counters
for learning odd and even. If you'd like to make cards and counters with a ladybug theme, be sure to check out the adorable
DIY ladybug counters
made from glass gems at Trillium Montessori.
I just used a variation of Montessori cards and counters with 10 glass gems so that a child could place gems on the ladybug and numbers on the recording sheet. If the child places gems from left to right in pairs of two, it'll show which numbers have an extra gem left over and are odd numbers.
Ladybug Addition Activity

For the ladybug addition, I used Addition Cards for a Ladybug Theme from Making Learning Fun. I also printed out the Ladybug Addition Mat from The Measured Mom and then cut out the addition-equation strip. I reused the numbers from one of the 3 Dinosaurs packs for this activity, too. There are lots of different addition equations available at Making Learning Fun, so just choose the ones that are best for your child or students.
Word Family Activity for a Ladybug Theme

The ladybug word-family phonics activity uses the free printable Word Family Activity for a Ladybug Theme from Making Learning Fun. There are printables for a number of word families, although I just printed out the "at" and "an" word families. You can use whichever (and as many) word families as your child or students are ready for.
Free Ladybug Printables for Preschoolers-Grade 1 (updated 6/15/18)

Montessori-Inspired Ladybug Unit with Free Printables and Activities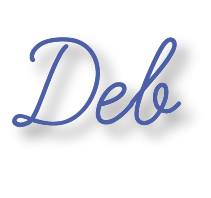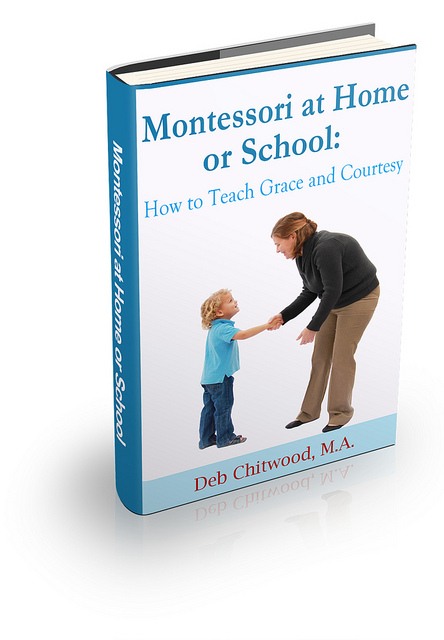 Learn more about my eBook Montessori at Home or School: How to. Teach Grace and Courtesy!
The Montessori at Home! eBook and Montessori at Home! eBook and Materials Bundle are AMAZING resources! You can learn more about them here. Buy them in the Living Montessori Now shop.
If this is your first time visiting Living Montessori Now, welcome! If you haven't already, please join us on our Living Montessori Now Facebook page where you'll find a Free Printable of the Day and lots of inspiration and ideas for parenting and teaching! And please follow me on Pinterest (lots of Montessori-, holiday-, and theme-related boards), Instagram, and YouTube. You can find me on bloglovin' and Twitter, too.
And don't forget one of the best ways to follow me by signing up for my weekly newsletter. You'll receive some awesome freebies in the process!