Life for moms with babies can be overwhelming, but following Montessori principles can make it easier in many ways. Helping your baby learn to concentrate by not interrupting a cycle of concentration is always important. Another important Montessori principle is to observe your baby to be in tune with your baby's needs and interests. (Of course, both of these principles are important for children at any age!)
"It follows that at the beginning of his life the individual can accomplish wonders – without effort and quite unconsciously." Maria Montessori (The Absorbent Mind)
Using Montessori Principles with a Baby
If you follow kids' activities online, especially on Pinterest, it's easy to feel that you need to constantly create new activities for your baby. That isn't necessary, though. Montessorians often take longer to change activities than many others to allow the baby or child to go to deeper levels of understanding. Babies, who change so quickly, often use the same material in a number of ways within a few months.
I'm lucky to watch my 12-month-old granddaughter a few afternoons each week. While I've prepared a number of new activities for her during the past year, I've also left a number of materials on her shelf for more than a month. I use observation, not a predetermined time, to decide when to change the materials on her shelf or to know what to focus on with her.
Disclosure: This post contains affiliate links (at no cost to you).
Using Observation to Plan Baby Activities
Here are some examples that show how observation has made my life as a grandma easier while helping my granddaughter meet her needs.
Zoey's love of her kitchen treasure basket gave that a place on our shelf for many months. When she became interested in banging objects together, I simply needed to add a small pan with lid.
Zoey was obsessed with the Spielgaben yarn balls from about age 2 months until 10 months. She started with watching yarn balls on a mobile and then loved activities using a ball treasure basket. Zoey first walked at 9 months holding a yarn ball in each hand. Then one of her favorite activities was to have her grandpa sit on her floor mat while she walked around him with the yarn balls. That continued with yarn balls and other balls from her basket until I bought a push and pull toy to have at my house in honor of Zoey's first birthday. Now one of her favorite activities is walking around her grandpa with her "lawnmower." A very simple activity but wonderful on so many levels!
Zoey loves to tear paper. She also likes to help clean tables. After helping me wash her table with a paper towel, Zoey sat on the floor and tore up the paper towel. Great activity for developing concentration and pincer grasp. Plus, no preparation time! And clean-up consisted of gathering up and throwing away the paper bits … very simple!
Walking and running have been major areas of interest during the past few months. When I opened the refrigerator one day, Zoey found a container of dried peppers that she was fascinated with. I simply taped it closed and let her walk and run through the house with it. She loved that activity and spent many hours over the next month walking and running through the house while holding the container of peppers.
When Zoey started opening and closing purses, I put out an open and close basket. Those are super simple to prepare using small boxes and other objects that can be opened and closed. I simply add more objects as she's ready for them.
When Zoey developed a love of carrying objects and putting them in things, I prepared sensory bottles that she could explore and put in her walker wagon or simply carry to and from her shelf.
Zoey always loved being read to, but she's especially enjoyed books both together and on her own in the last couple of months. Her first activity when she arrives at our house now is typically to go to her book basket or shelf to get some books to look at on her own. Then she'll often start bringing books over for me or her grandpa to read to her. We read to her when she brings books to us and also offer to read to her later (which she always enjoys), but we let her follow her needs by having board books accessible and allowing her time to concentrate on looking at her books.
How has observation made your life as a parent or grandparent easier?
Montessori Monday Link-Up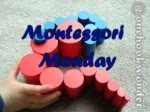 If you have some Montessori activity trays/lessons to share, please link up below. It's fine to link up a post from your archives – and you may link up anytime during the week! Your post may be any Montessori-inspired activity or idea. It doesn't need to be related to my Montessori Monday post. If you're wondering what's considered "Montessori inspired" and what to link up (or not link up), check out my "What Is Montessori Inspired?" post. Link up your exact post URL so that we can find your activity if we return to the linky at a later date (which I often do when I'm looking for activities for a roundup post).
I publish the Montessori Monday post and linky each Monday morning and keep the linky open throughout the week. Please place the Montessori Monday button (using the code from the right sidebar) in your post or put a link back to this post.
I'm not able to comment on every post, but I do a lot of pinning on Pinterest and sharing on the Living Montessori Now Facebook page from the Montessori Monday link-up. Thanks for participating!
Notes For community discussions, please join us at the Living Montessori Now Facebook page .
And don't forget the Saturday/Sunday weekend sharing days where you may share a kid-related activity of any kind at the Living Montessori Now Facebook page! It's also Motivational Monday on Mondays now! I invite you to share something positive on the Bits of Positivity Facebook page (Bits of Positivity is my other blog) to help us all get a good start on the work/school week. You might share an inspirational or motivational quote, positive graphic, or post about finding balance or simplifying your life. Or you might share a post on organizing, an encouraging post, a post about making a difference in the world, or a positive parenting post. Just go ahead and share on the Bits of Positivity wall any time today! (Please "like" the Bits of Positivity Facebook page if you haven't already.) I'll be pinning a number of ideas to my regular Pinterest boards.
If you have a giveaway on your blog, please add it to my Family-Friendly Giveaway Linky Page! If you enjoy entering giveaways, you'll always find some great giveaways there.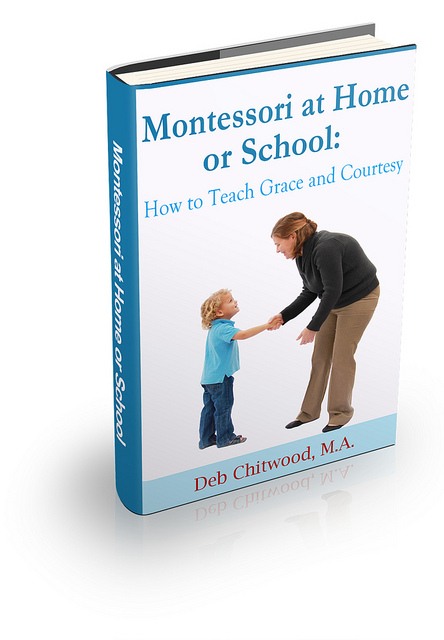 Learn more about my eBook Montessori at Home or School: How to Teach Grace and Courtesy!
Also, if you've ever been linked to in one of my roundup posts, please feel free to grab the "Featured on" badge.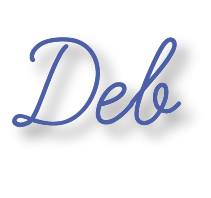 Have you added the Montessori Monday button or a text link? Please be sure you've done one or the other so that others can find the link-up, too! If this is your first time visiting Living Montessori Now, welcome! If you haven't already, please join us on our Living Montessori Now Facebook page where you'll find a Free Printable of the Day and lots of inspiration and ideas for parenting and teaching! And please follow me on Pinterest (lots of Montessori-, holiday-, and theme-related boards), Twitter (blog posts by me and others along with the Parent/Teacher Daily and other interesting information), and Google+ (post updates and Montessori Community). You can find me on bloglovin' now, too. Thank you for following me there. And don't forget one of the best ways to follow me by signing up for my weekly newsletter in the right sidebar. You'll get two awesome freebies in the process!
May be linked to Afterschool Express, Thoughtful Spot, The Mommy Club Resources and Solutions, Mom's Library, A Little Bird Told Me Linky Party, The Weekly Kid's Co-op, Homeschool Link-up, TGIF Linky Party, Preschool Corner, Ultimate Homeschool Pinterest Party, Sharing Saturday, Share It Saturday, Show-and-Share Saturday, The Sunday Showcase, Link & Learn, KLP Linky Party.