It's no secret that babies have an intense need for movement. When your baby is crawling and wants to learn to walk, you might find that your baby seems to lose interest in toys and other learning experiences, instead focusing on moving as much as possible. Don't worry if that's the case. It's simply the urgency of your baby's sensitive period that you're observing.
Disclosure: This post contains affiliate links at no cost to you.
Both my kids walked early, and Zoey started walking at nine months. They each had plenty of practice crawling before walking as well. While every child is different and age of starting to crawl or walk isn't important, I'm happy that we did everything we could to be sure our children and granddaughter moved according to their own timetable. We just had to follow Montessori principles and prepare the best conditions for helping them meet their inner needs.
You can help your baby best by following your baby's lead. Following are some Montessori-inspired tips I've found helpful with crawling/pre-walking babies.
Set up your environment to allow as much movement as possible.
When my now-adult children were babies and with my granddaughter, Zoey, we've babyproofed our home to allow a baby to have safe access to the largest possible area. In our current home, Zoey has access to our entire main floor with the exception of the bathroom. (At her present age, there are gates preventing Zoey from going upstairs or downstairs unsupervised.) See "Preparing a Montessori Baby-Toddler Space at Home."
Have a variety of surfaces and challenging crawling experiences for your baby.
Zoey loved crawling over and off her floor bed when she first learned to crawl. Now she loves to walk on her floor bed. It gives her a balancing challenge, which she especially enjoys.

Zoey loved playing crawling games as well as crawling to look at herself in her mirror. Chea bought crawling knee pads for Zoey so that she could comfortably crawl on tile floors while wearing a onesie.
Something else you'll see in Montessori baby and toddler programs is a small set of stairs on either side of a platform to give babies practice with stairs. As wonderful as that is, I couldn't see purchasing that for our home. Instead, Zoey has practice going up stairs with an adult following right behind her.  She also crawls backward down the stairs with an adult right below her.
In the above photo, Zoey is going upstairs after "helping" her mom fold clothes.
Have plenty of safe places for your baby to pull him- or herself up to a standing position.
Zoey pulled herself up to a standing position next to her horizontal mirror, next to her weaning table (and other furniture), and next to her toy shelves.
Chea is a sports psychology consultant who's very aware of the dangers of concussions. For her early attempts at standing, Zoey wore a Thudguard Baby Protective Safety Helmet until she was stable enough to stand without falling on her head on occasion.
Having low shelves for Zoey was a fun incentive for standing while reaching for objects.
Consider getting a walker wagon.
You'll typically see walker wagons in Montessori infant and toddler programs. I think they're helpful (and fun) enough that a walker wagon was one of my purchases for grandma and grandpa's house. There are a number of different types of walker wagons available. I chose the Radio Flyer classic walker wagon because of its front bumper to prevent nicks and scratches on the furniture, its stability for babies just learning to walk, and its classic design. I've read about lots of babies using their walker wagon in later years to give younger siblings (or cousins) a ride, so I'm looking forward to seeing this used for a number of years.
Encourage your baby by providing safe, fun experiences with walking.
Like most babies, Zoey enjoys adventures. In the above photo, my husband and I went with Will, Chea, and Zoey to Torrey Pines State Reserve where Zoey had a great time walking in fairly deep sand and on interesting hiking trails.
Zoey also loves to walk in the ocean and on the beach.
What types of movement activities were your child/children's favorites when learning to walk?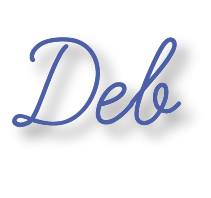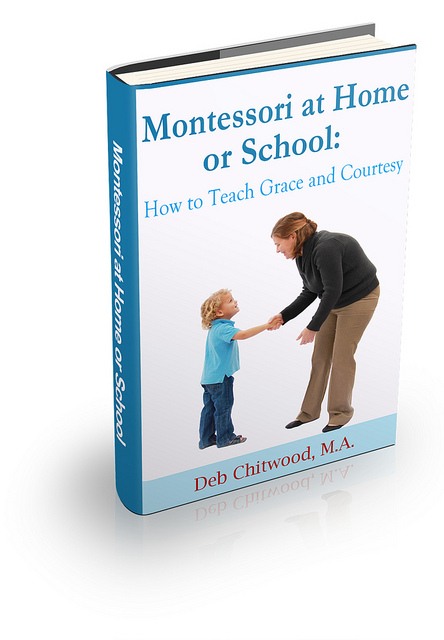 Learn more about Montessori at Home or School: How to Teach Grace and Courtesy!
If this is your first time visiting Living Montessori Now, welcome! If you haven't already, please join us on our Living Montessori Now Facebook page where you'll find a Free Printable of the Day and lots of inspiration and ideas for parenting and teaching! And please follow me on Pinterest (lots of Montessori-, holiday-, and theme-related boards), Twitter (blog posts by me and others along with the Parent/Teacher Daily and other interesting information), and Google+ (post updates and Montessori Community). You can find me on bloglovin' now, too. I'm also a Parenting Expert on Sulia. Thank you for following me there. And don't forget one of the best ways to follow me by signing up for my weekly newsletter in the right sidebar. You'll get two awesome freebies in the process!
May be linked to Afterschool Express, Thoughtful Spot, Tuesday Tots, The Mommy Club Resources and Solutions, Mom's Library, A Little Bird Told Me Linky Party, The Weekly Kid's Co-op, Homeschool Link-up, Learn & Link, TGIF Linky Party, Preschool Corner, Ultimate Homeschool Pinterest Party, Sharing Saturday, Saturday Show & Tell, Share It Saturday, Show-and-Share Saturday, The Sunday Showcase, Link & Learn.