I've been asked what sorts of activities qualify as "Montessori inspired." That's a great question … especially since the Montessori Monday link-up is for Montessori-inspired activities and ideas. It isn't the simplest question to answer, though. There are a number of different ways to approach Montessori education, and Montessori-inspired activities and ideas mean different things to different people.
Montessori Monday activities can be for any level … infant through high school. I'm a progressive Montessorian, so I'll give some examples of Montessori-inspired activities and ideas from the viewpoint of a progressive Montessorian.
Montessori-Inspired Activities and Ideas That Are Good for Montessori Monday

Traditional Montessori Materials and Presentations
Traditional Montessori materials and presentations for activities in the areas of practical life, sensorial, language, math, and cultural are naturally Montessori inspired.
Montessori Philosophy
If you have posts explaining Montessori principles or discussing a Montessori controversy, we'd love to read them. Your posts will help parents new to Montessori education and often stimulate thought to make us better parents and/or teachers.
DIY Montessori Materials
Tutorials for DIY Montessori materials are especially helpful for the many homeschoolers who follow Montessori Monday. I love to see new, creative variations of Montessori materials as well as more traditional DIY Montessori materials. It's always interesting to read in your blog posts about what worked well … or didn't work well.
Activity Trays with Hands-on Activities
Activity trays (or baskets) with hands-on activities are a great choice. You can be creative with your activities.
You might want to turn a craft or another activity into a Montessori-inspired activity tray. (See "Turning Valentine Crafts into Montessori-Oriented Activities.")
Or you might want to use printables to create Montessori-inspired activity trays. (See "How to Use Printables to Create Montessori-Inspired Activities.")
You might create activity trays for a unit study, season, or holiday. (See "Should You Use Unit Studies?")
Practical Life Activities
There are practical life activities for care of self, care of the environment, control of movement (fine-motor and gross-motor skills), and grace and courtesy. Activities in any of these areas are great for Montessori Monday.
Sensory Activities
Sensorial activities are very important in Montessori education, although not all sensory activities are Montessori activities. I still think they qualify as Montessori-inspired activities, though, because of their emphasis on sensory experiences. If you have sensory bins or sensory activities of almost any kind, please link them up.
Hands-on Language Activities
Montessori education uses phonics to teach reading, so reading activities that are phonics based are especially good. (See "DIY Beginning Montessori Phonics for Preschoolers.") But most hands-on language activities will work well.
Hands-on Math Activities
Most hands-on math activities work well for Montessori Monday.
Hands-on Cultural Activities
Most hands-on cultural activities in areas such as geography, history, general science, botany and zoology, music, and art are great for Montessori Monday.
Montessori Homeschooling Posts
If you have posts telling about how you're using Montessori activities and ideas in your homeschool or co-op, please link them up.
Montessori Printables or Printables That Work Well for Creating Hands-On Activities
Montessori printables such as 3-part cards are traditional Montessori materials. But I'm happy to see printables linked up as well that can be used to create hands-on activities.
What Isn't Montessori Inspired
Here are a few things that are best to avoid linking up on Montessori Monday because they don't go with Montessori philosophy and would be confusing for parents and teachers looking for Montessori-inspired activities.
Don't Link up Worksheets
Montessori-education emphasizes hands-on education, so worksheets wouldn't be the best to link up. The printables that work best are ones that can be used to create hands-on activities.
Don't Link up Pretend-Play Activities
Montessori education emphasizes reality and concrete learning experiences in the early years. While many Montessorians (myself included) aren't against pretend play, pretend play isn't Montessori-inspired and wouldn't be the best to link up. For Montessori Monday, I don't care if literature-based activities aren't always focused on reality, though. If you have something like Dr. Seuss activity trays or activity trays with a fantasy theme, feel free to link them up. For the most part, don't link up something that isn't mainly based on reality unless it's an activity tray.
Don't Link up Reward Charts and Reward and/or Punishment Posts
Montessori education doesn't use rewards or punishments, so posts about using them would be confusing for Montessori Monday. Gentle discipline posts work well along with posts about using encouragement rather than praise.
If you're still wondering if an activity is Montessori inspired, don't be afraid to link it up. Many learning activities are based on some Montessori principles, so don't spend a lot of time worrying about whether you're linking up something that isn't Montessori inspired. We love to have you join us with what you think are Montessori-inspired activities and ideas! See more suggestions for Montessori Monday below. 🙂
Montessori Monday Link-Up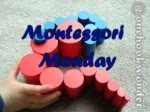 If you have some Montessori activity trays/lessons to share, please link up below. It's fine to link up a post from your archives – and you may link up anytime during the week! Your post may be any Montessori-inspired activity or idea. It doesn't need to be related to my Montessori Monday post.
Link up your exact post URL so that we can find your activity if we return to the linky at a later date (which I often do when I'm looking for activities for a roundup post). I publish the Montessori Monday post and linky each Monday morning and keep the linky open throughout the week.
I'm not able to comment on every post, but I do a lot of sharing on the Living Montessori Now Facebook page from the Montessori Monday link-up. Thanks for participating!
Notes For community discussions, please join us at the Living Montessori Now Facebook page.
And don't forget the Saturday/Sunday Parent/Teacher Preparation Days share where you may share a kid-related activity of any kind at the Living Montessori Now Facebook page! It's also Motivational Monday on Mondays now! I invite you to share something positive on the Bits of Positivity Facebook page (Bits of Positivity is my other blog) to help us all get a good start on the work/school week. You might share an inspirational or motivational quote, positive graphic, or post about finding balance or simplifying your life. Or you might share a post on organizing, an encouraging post, a post about making a difference in the world, or a positive parenting post. Just go ahead and share on the Bits of Positivity wall any time today! (Please "like" the Bits of Positivity Facebook page if you haven't already.) I'll be pinning a number of ideas to my regular Pinterest boards.
If you have a giveaway on your blog, please add it to my Family-Friendly Giveaway Linky Page! If you enjoy entering giveaways, you'll always find some great giveaways there.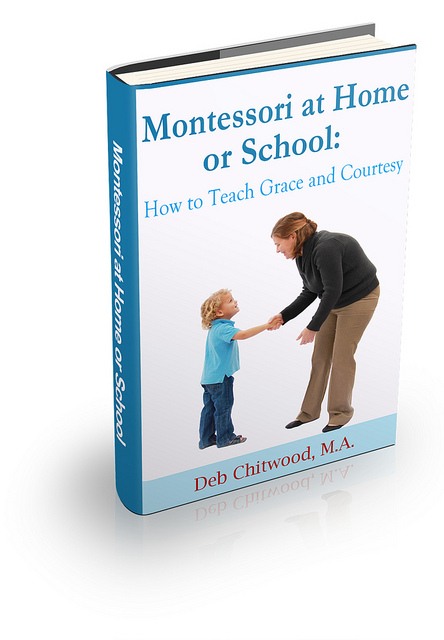 Learn more about my eBook Montessori at Home or School: How to Teach Grace and Courtesy!
Also, if you've ever been linked to in one of my roundup posts, please feel free to grab the "Featured on" badge.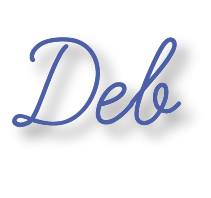 Have you added the Montessori Monday button or a text link? Please be sure you've done one or the other so that others can find the link-up, too!
If this is your first time visiting Living Montessori Now, welcome! If you haven't already, please join us on our Living Montessori Now Facebook page where you'll find a Free Printable of the Day and lots of inspiration and ideas for parenting and teaching! And please follow me on Pinterest (lots of Montessori-, holiday-, and theme-related boards), Twitter (blog posts by me and others along with the Parent/Teacher Daily and other interesting information), and Google+ (post updates and Montessori Community). You can find me on bloglovin' now, too. I'm also a Parenting Expert on Sulia. Thank you for following me there. And don't forget one of the best ways to follow me by signing up for my weekly newsletter in the right sidebar. You'll get two awesome freebies in the process!
May be linked to Afterschool Express, Thoughtful Spot, Tuesday Tots, The Mommy Club Resources and Solutions at Milk and Cuddles and Crystal & Co., Mom's Library, It's Playtime, The Weekly Kid's Co-op, Homeschool Link-up, Hearts for Home Blog Hop, Learn & Link, TGIF Linky Party, Preschool Corner, Ultimate Homeschool Pinterest Party, Sharing Saturday, Saturday Show & Tell, Share It Saturday, Show-and-Share Saturday, The Sunday Showcase, Link & Learn.